Round trip of 22.7 km. on the Noordhollands Kanaal and Groote Sloot.
Two portages at the ponton bridges.
No kayak rentals.
Starting point at the war monument at Zijpersluis
A good starting point is the war monument at Zijpersluis. Take the N9 from Alkmaar towards Den Helder. A few kilometers north of Schoorldam you take the first exit to the left and continue north on the access road. Across the bridge you turn left. There is parking space and a picnic table at the
war monument
.
From here you go under the bridge and cross the Noordhollands Kanaal and you pass the former locks Jacob Claesse Sluis to enter the Groote Sloot. Then comes the long stretch towards Schagerbrug. This is a quiet canal with a charm of its own. Just after Schagerbrug you turn left on the Schager Kanaal. Just before you reach the Noordhollands Kanaal you can enter the side-canal to the right and have a break at the Avia fuel station. They serve coffee and snacks and there are toilets available. At the third bridge there is a low side and you can walk to the fuel station without crossing any roads.
When you reach the Noordhollands Kanaal at De Stolpen, turn left again. Keep to the sides when ships pass by and be prepared to meet some waves. You can pass the ponton-bridges with another ship if you're lucky. Be quick as the bridges are remotely controlled and they don't stay open for canoes. If no ships are coming you don't need to wait. First be sure the bridge is not going to open. Then go under it at the sides. There is a big double log floating in the water on the south side of the bridge. You can stand on it and pull the canoe across. Be careful, it is slippery when wet. After Burgervlotbrug you see a number of new windmills on you left and then you reach Zijpersluis. You can make an extra trip on the Hondsbossche Vaart along the Schoorlse Zeedijk towards the present sea dike near Petten.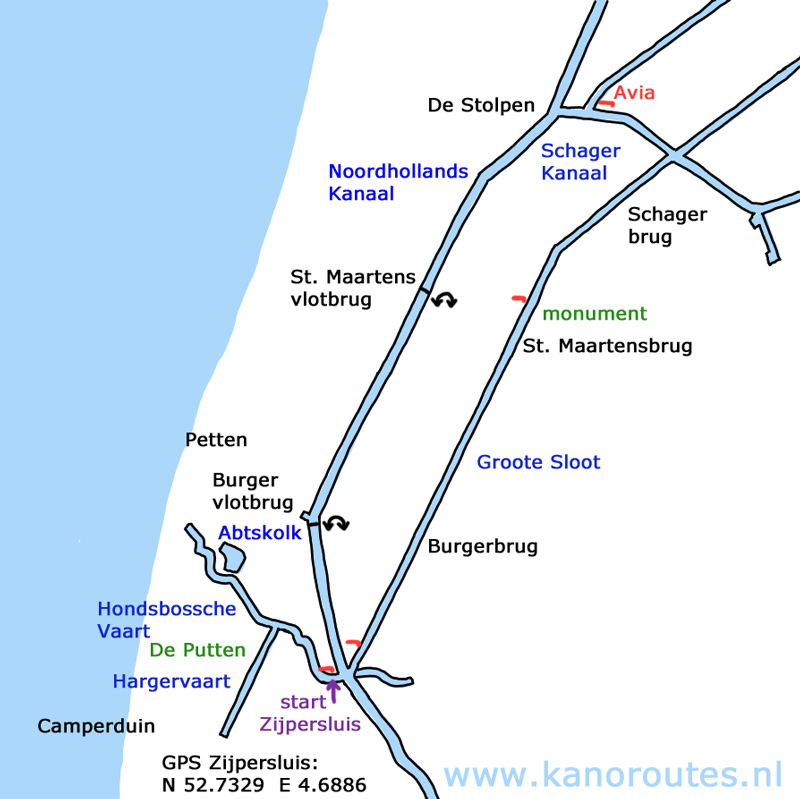 GPS Zijpersluis: N. 52.7329 E. 4.6886.

May 28, 2019: At the monument near St. Maartenbrug a floating shield is placed into the water. Its purpose is to prefent spreading of pollution after
a truck plunged into the canal
. You can navigate across it with the kayak.
Downloadable GPS-track (22.7 km): Zijpe
(unpack and open with Garmin Basecamp or other program).
War monument at the starting place Zijpersluis.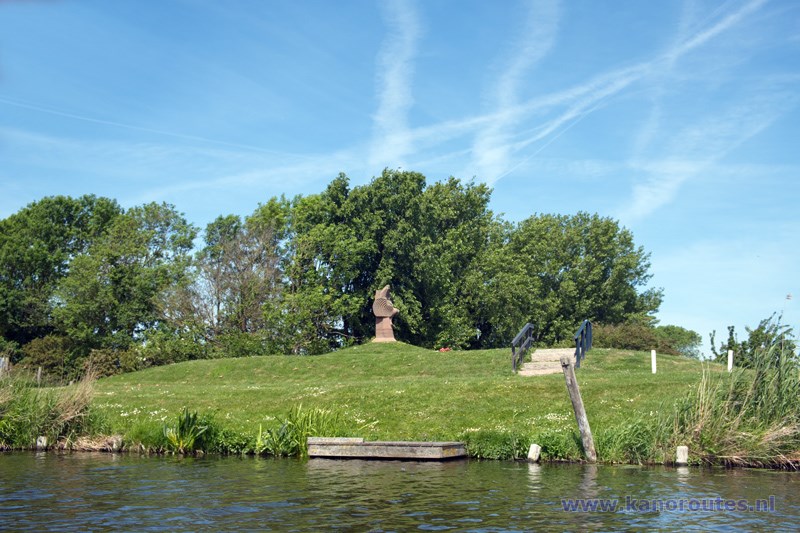 Starting point at the monument Zijpersluis.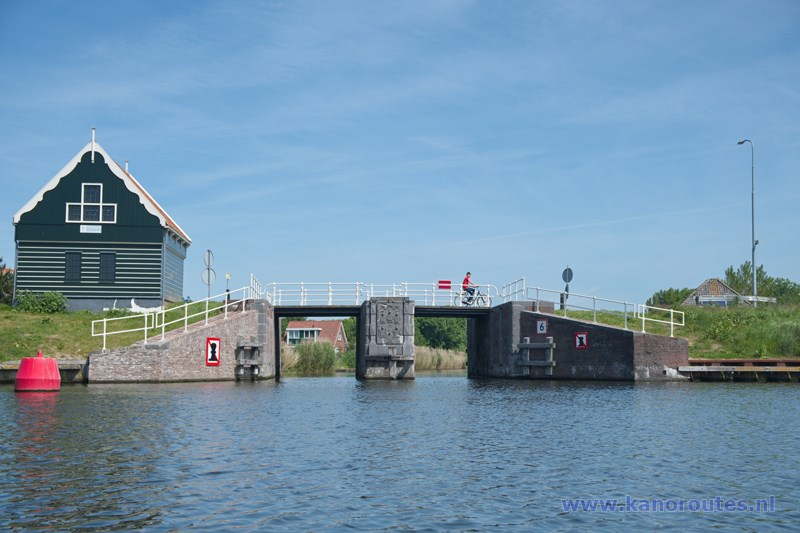 Former locks at Zijpersluis.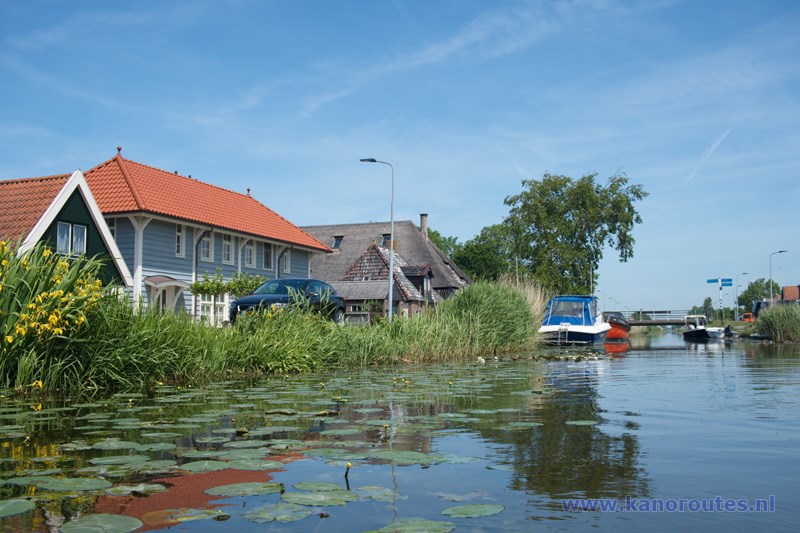 Burgerbrug.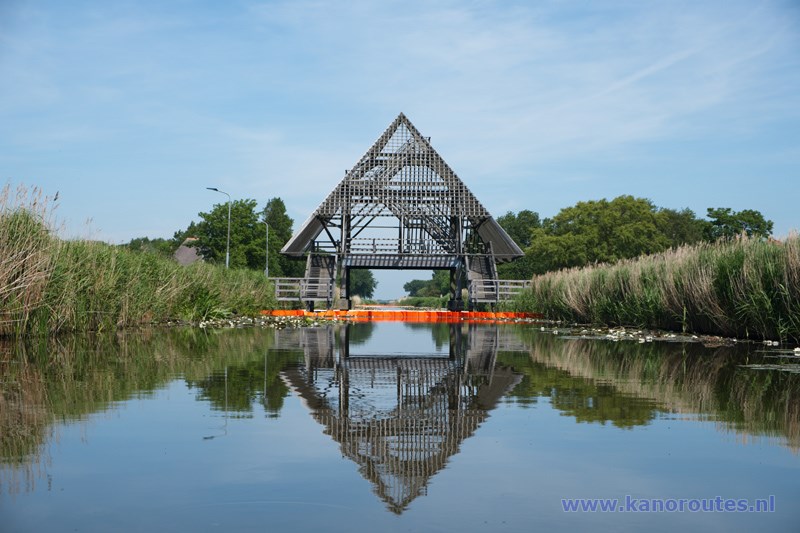 Monument 400 years Polder Zijpe. It is a wooden frame of a traditional farmhouse.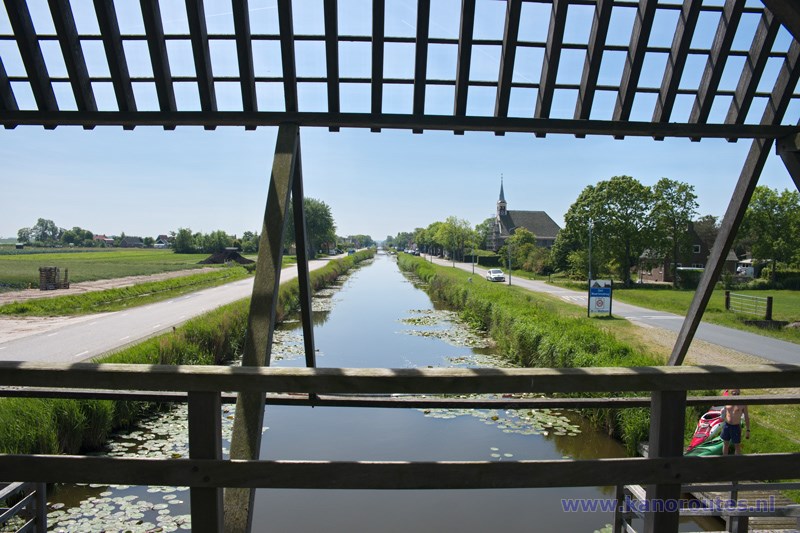 View from the monument.
Schagerbrug.
"Dubbele Zwaan" (Double Swan) at De Stolpen.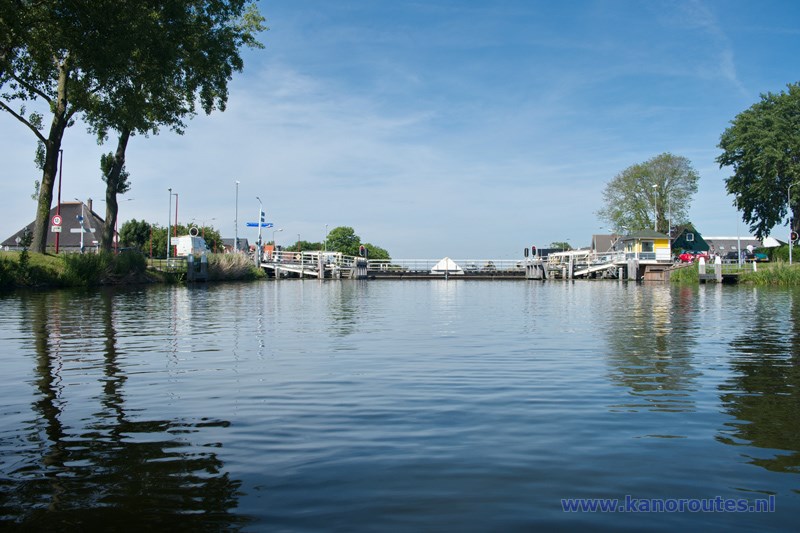 Sint Maartensvlotbrug.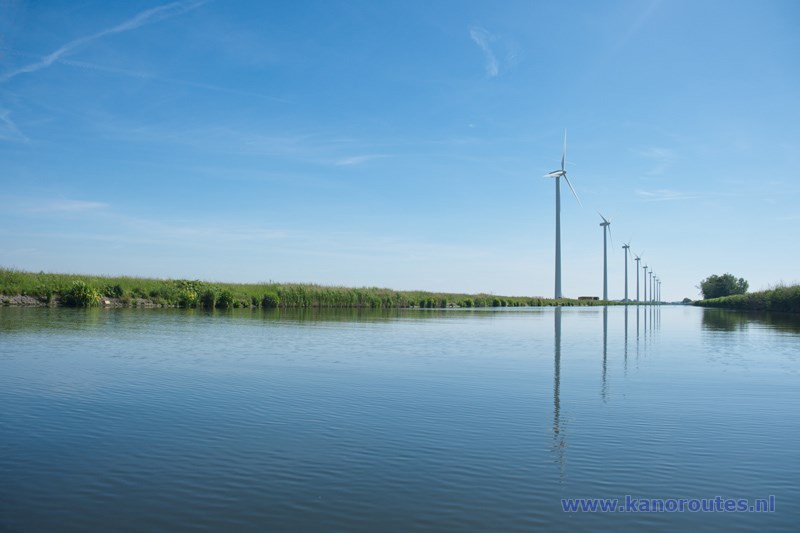 Noordhollands Kanaal.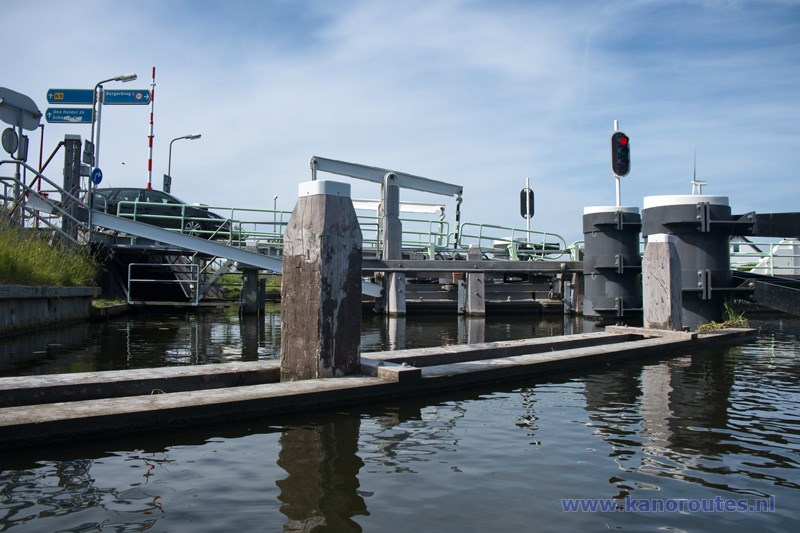 Portage across the double wooden beam at Burgervlotbrug.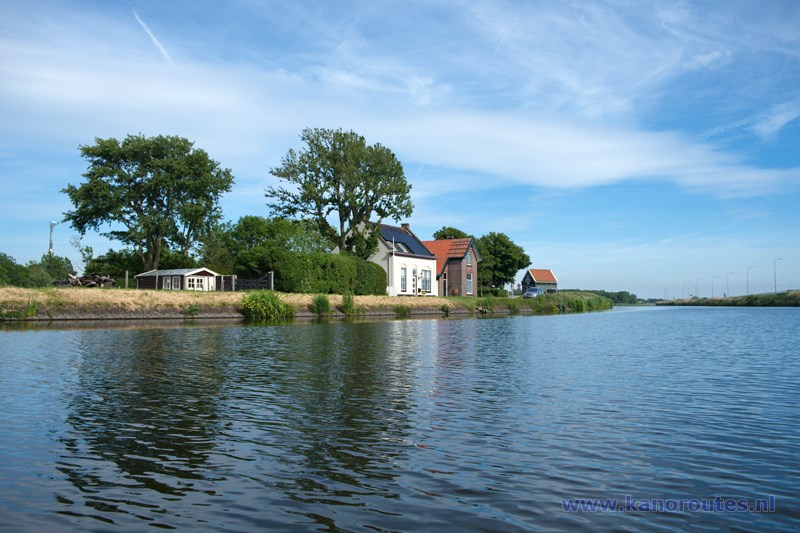 Zijpersluis.