A round trip in the area Oosterdel is 9 to 12 km.
Kayak rental:

Open canoes at Museum Broeker Veiling, Museumweg 2, 1721 BW Broek op Langedijk. Tel.: 0226-313807
Open canoes at: Café De War (bar), Dorpsstraat 360, Zuid-scharwoude (Langedijk) 1722ED. Tel. 0226-317372.
Starting point Heerhugowaard:
A good starting point is at the kayak club
Kanowaard
(former Ossa) of Heerhugowaard. They have a good kayak pier at the Kanaal Omval-Kolhorn. To get here take the N242 from Alkmaar towards Heerhugowaard. When heading north you pass the traffic lights where you can turn right towards Heerhugowaard. After this junction you take the first street to the left. This is a narrow street along the dike with green lanterns. From here you paddle a short distance to the right. On the opposite site of the canal you'll find another kayak-pier where you can take the kayak across the dike to enter the preserve
Oosterdel
.
In the middle of the polder is a small lake named Oosterdel. After you paddled around the polder and took a look at the auction house Broekerveiling you go from the lake to the north. There is a narrow passage just wide enough for a kayak. Then you enter an area with many islands with houses on it. You go straight on until you come at another lake, the Noorderplas. From here you go north and turn right on the fourth canal. This canal is wider than the other canals. At the end of the canal you come at a dike. You turn left and keep following the dike until the portage place. On the main canal you head south. After a while you pass a widmill and the canal bends tot the right. Then you see the kayak-piers of Ossa on your left. If you started at Broekerveiling you carry the kayak across the dike on your right and head for the church tower of Broek op Langedijk.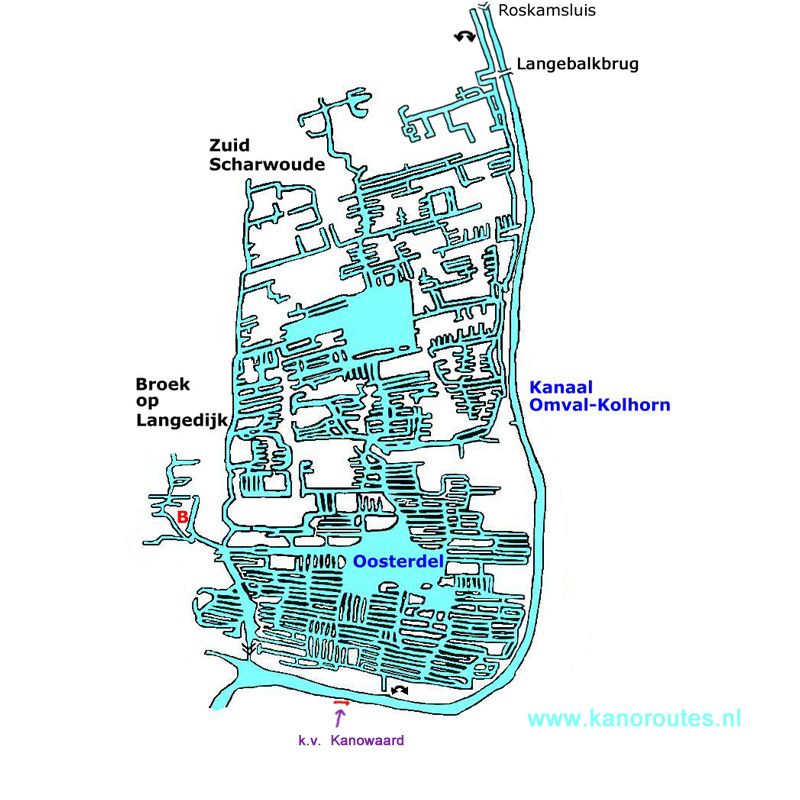 GPS Kanowaard: Lat. 52.6729, Lon. 4.8142.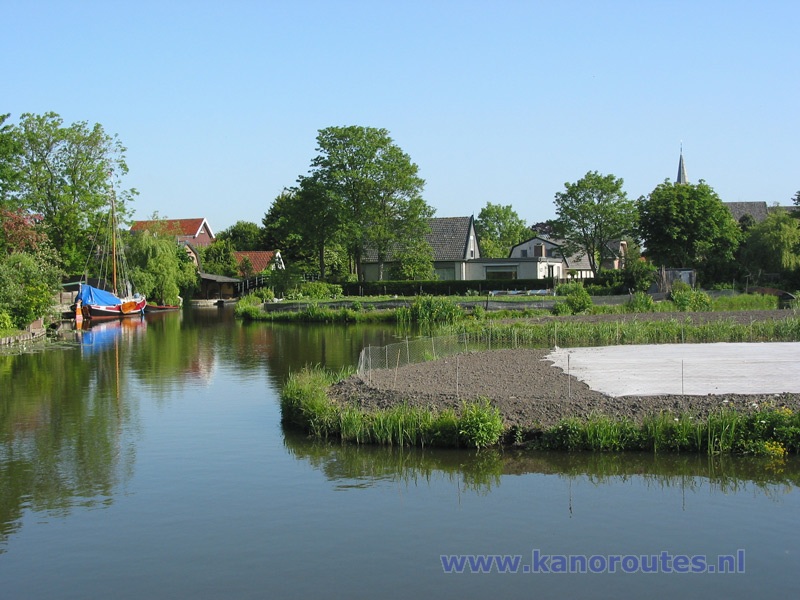 Broek op Langedijk.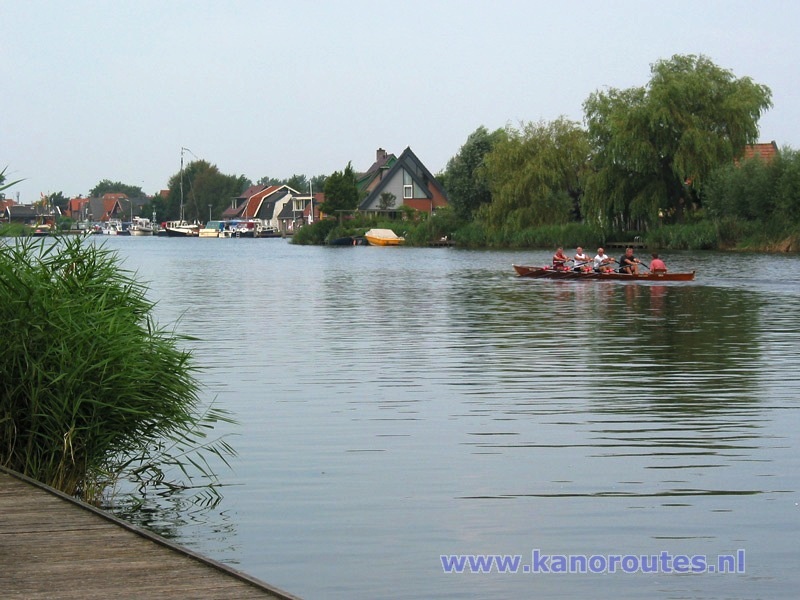 Kayak pier at the club Kanowaard.
Auction house Broekerveiling.
Greenhouse.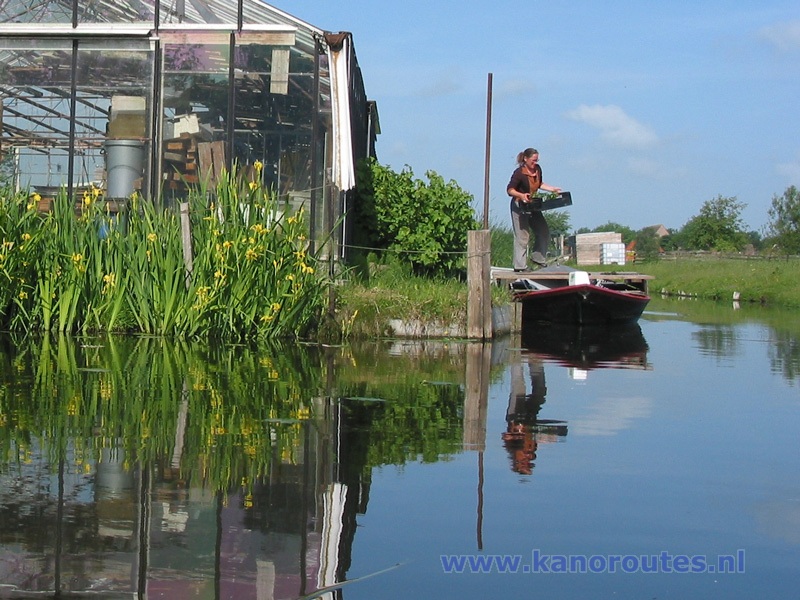 Oosterdel.
Windmill 't Swaantje.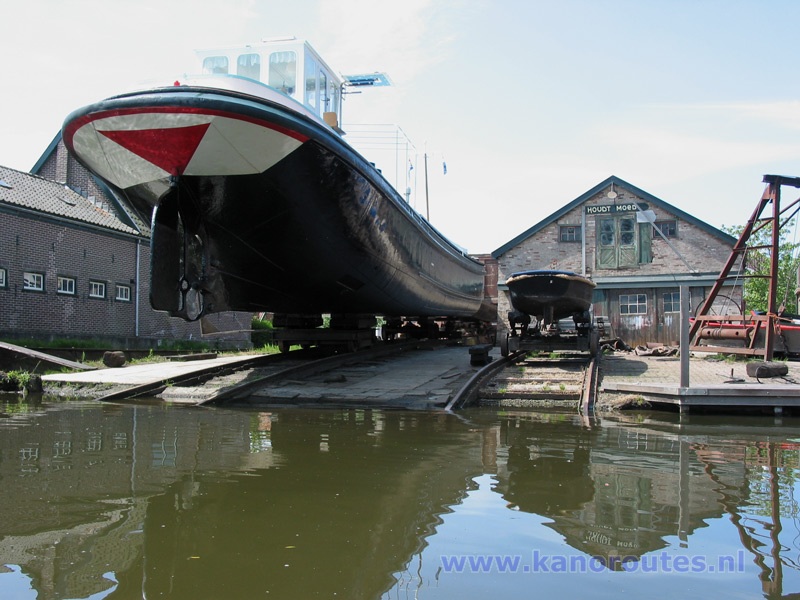 Shipyard "Houdt Moed" (Behold Courage) since 1794.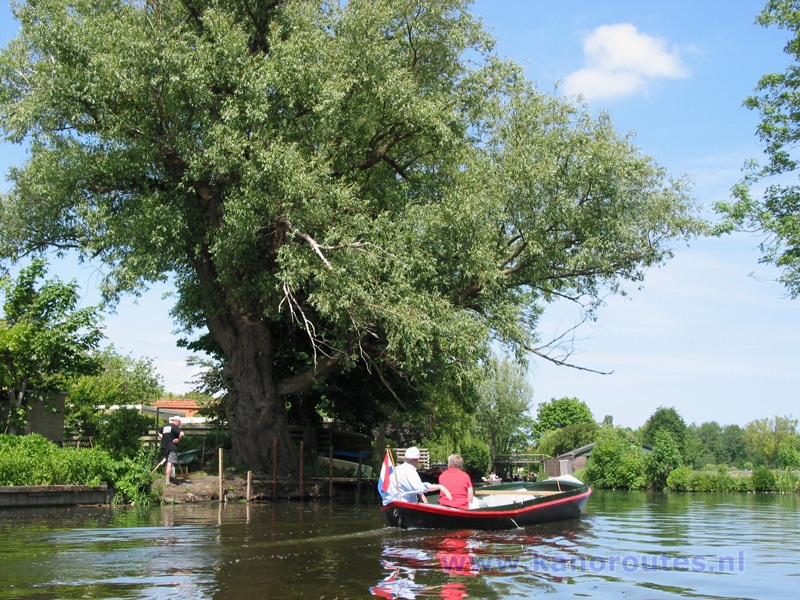 Flat bottom boat.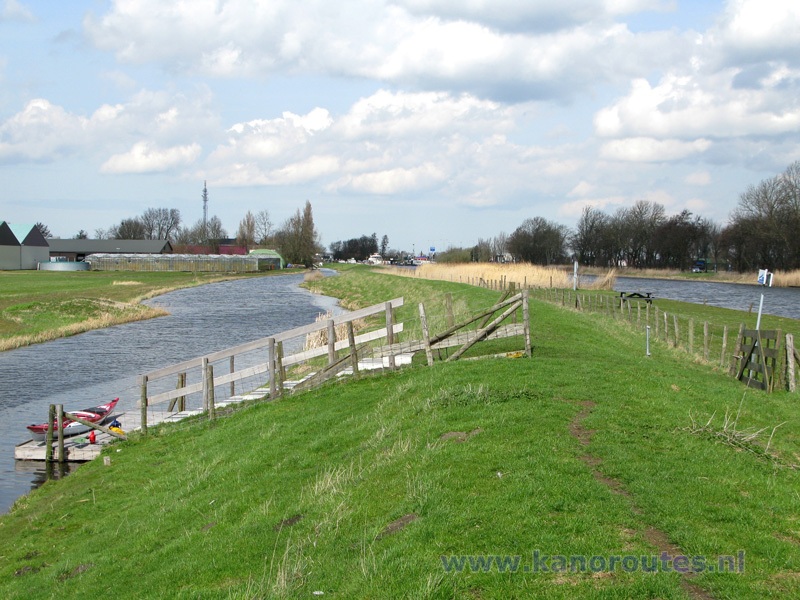 Just north of the bridge Langebalkbrug you can carry the kayak across the dike.