A marked route through the center of Gouda 5.7 km.
In 2009 a new kayak route was opened after a tunnel in the city center was built. This makes a round trip possible with only one portage through the park Houtmansplantsoen. This tunnel is very unique in its sort. It is specially designed for kayaks. Hanging chains before the entrance prevent pigeons from flying in so the tunnel keeps clean. A detector automatically switches on the lights in the tunnel.
Starting point:
Launch site is at the locks in the Breevaart where canoe club
De Goudse Peddel
is located. You can park the car near the water at the Burgvlietkade.
From here you go south. After the railroad bridge the canal makes a bend to the right and is named the Karnemelksloot. There is a very low bridge so you have to carry the kayak passed it. After the bridge you turn right on the Blekerssingel. After the bend it is named Kattensingel. Turn left onto the Gouwe. Keep going straight on passed the fish market. Pass through the tunnel. On the other side is a narrow canal passing close to the church Sint-Janskerk. The turn right and follow the narrow canal. There are some low bridges, but you can go under them. After a low bridge you turn left. At the end there is a kayak pier where you can go out and carry the kayak trough the park to the Fluwelensingel (50 meters). Turn left and after a short distance you turn right to the Karnemelksloot.
GPS Noorden: Lat. 52.1642, Lon. 4.8257.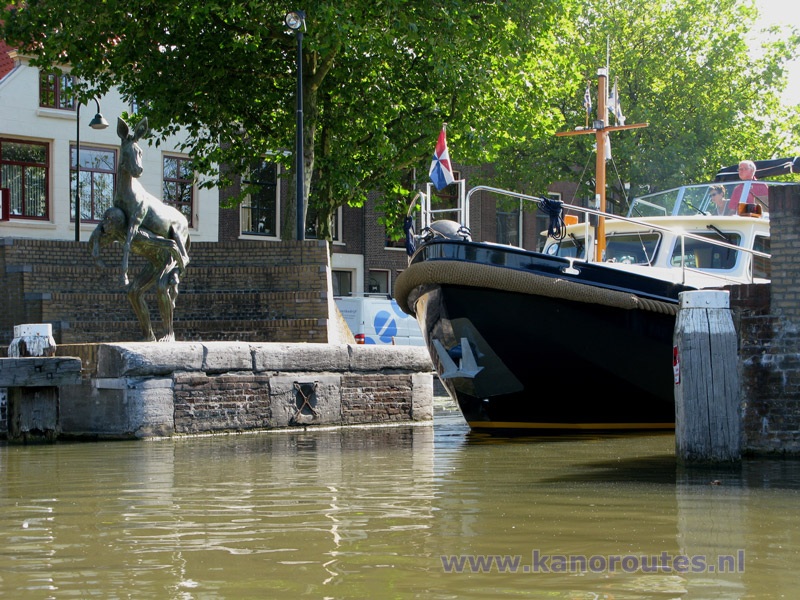 Bronze statue on the corner Kattensingel/Gouw "Jack Ass" by Gijs Assmann.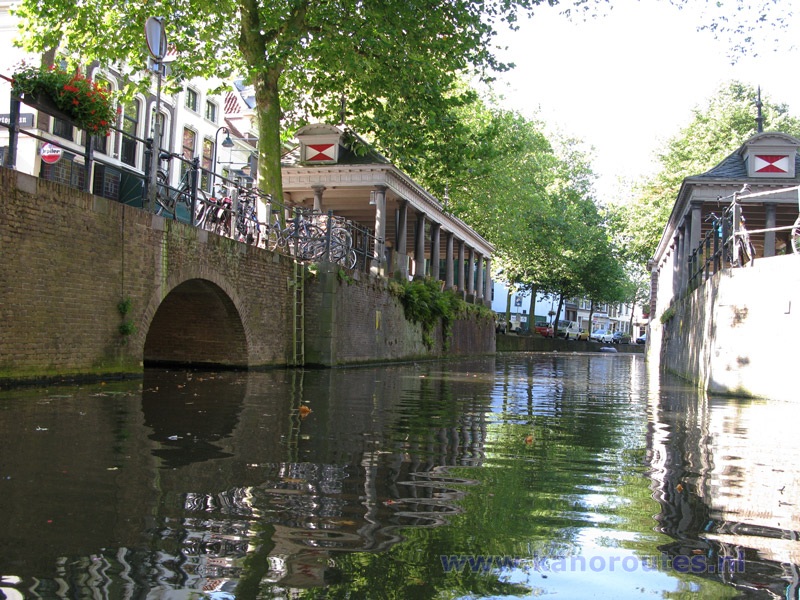 Fishmarket.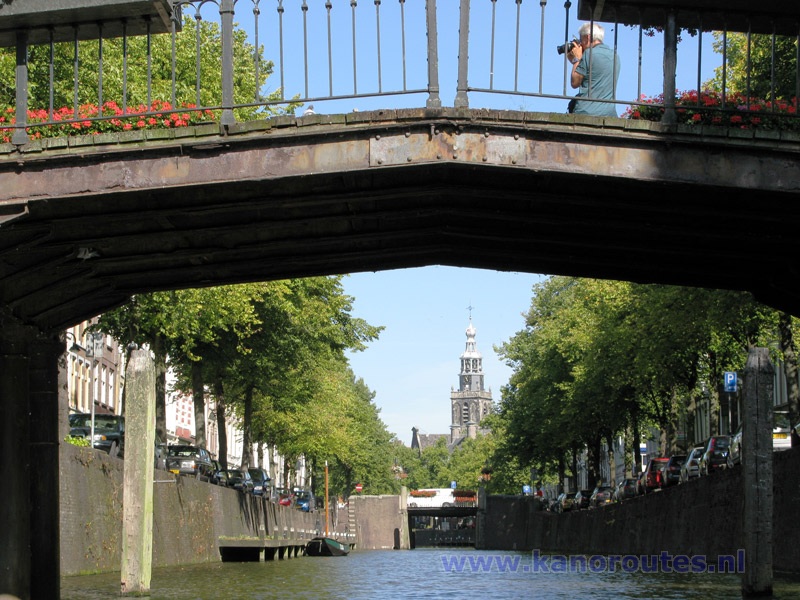 Centre.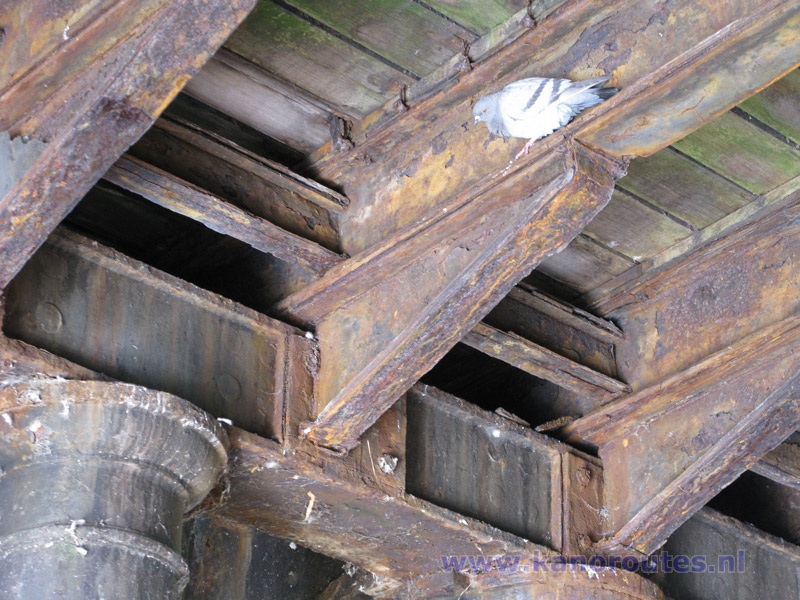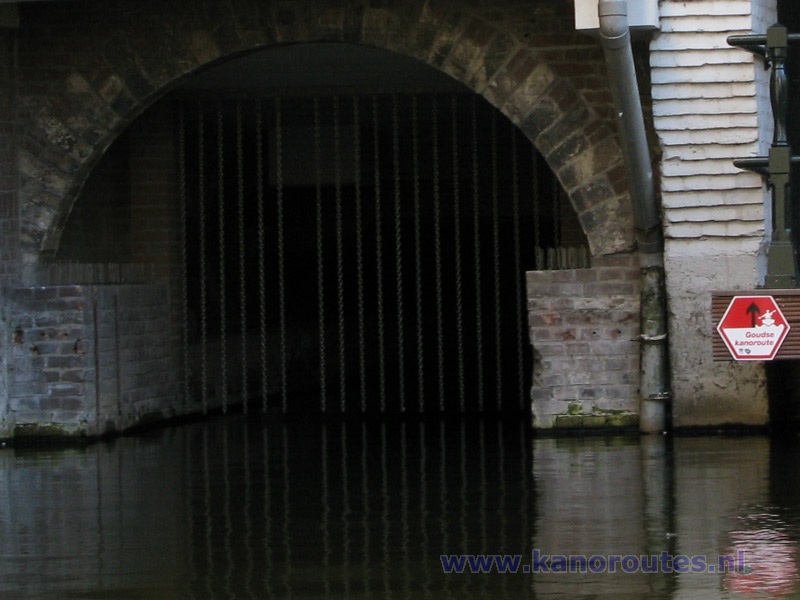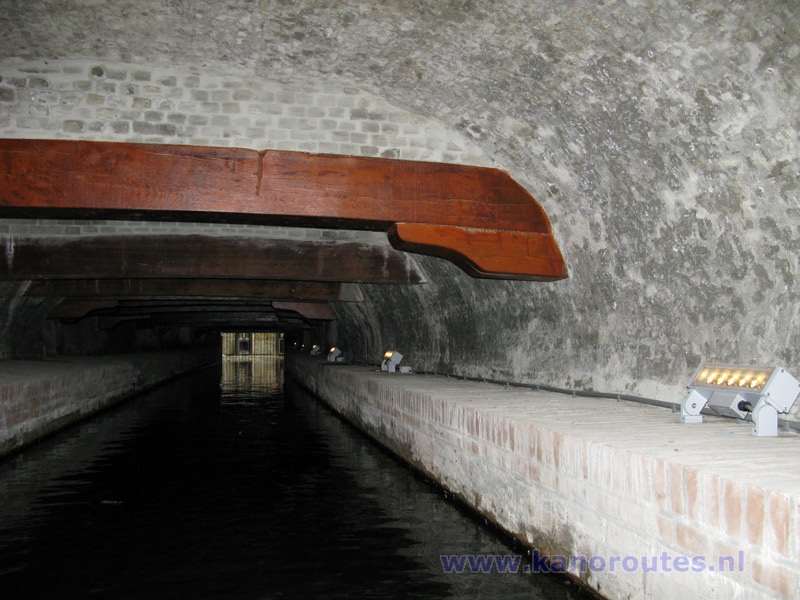 Tunnel.
Canal passed the St. Janskerk.