A trip around St. Annaparochie of 22 km.
No kayak rentals
Campings:
On this route you won't see anything of St. Annaparochie as there are no canals leading towards it. The route is a trip around the village that's just in the middle of it. The first part of the route is also part of the Elfstedentocht between Franeker and Bartlehiem. At Wier and Oude Leije there used to be dikes, but to make Het Bildt accessible for small boats, in 2012 locks were made. Also there are steps to make passage for ice-skaters easy. These steps are also suitable as kayak piers. It's just a pity that at Wier they made them on the wrong side of the locks.
Starting point at the locks near Wier
Take exit 22 from the A37 (Afsluitdijk - Leeuwarden) in the direction St. Annaparochie and head north on the N383. At the roundabout you turn left towards Berlikum (Berltsum). You then turn right and pass through the village. Follow the main road. When you are near Wier you turn right just before the bridge. There is a gate, but it's usually open so you can drive towards the locks. Park in the grass so agricultural vehicles can pass by. The side is rather high, but there is a good starting point on the other side of the locks.
Route of 22 km:
From the locks you head north. The canal makes a 90 degrees bend to the right. Keep going straight on. After Vrouwbuurstermolen you can turn right towards the locks of Oude Leije. This is a nice place for a break. There is a picnic table and at Restaurant
De Drie Gemeenten
you can sit outside. For a small fee you can even take a shower. Continue to the north towards Oude Bildtzijl. Here you turn left. After a few bends you follow the canal alont the dike. At the next intersection you turn left on the Koudevaart. At the T-junction you turn left to return to the starting point.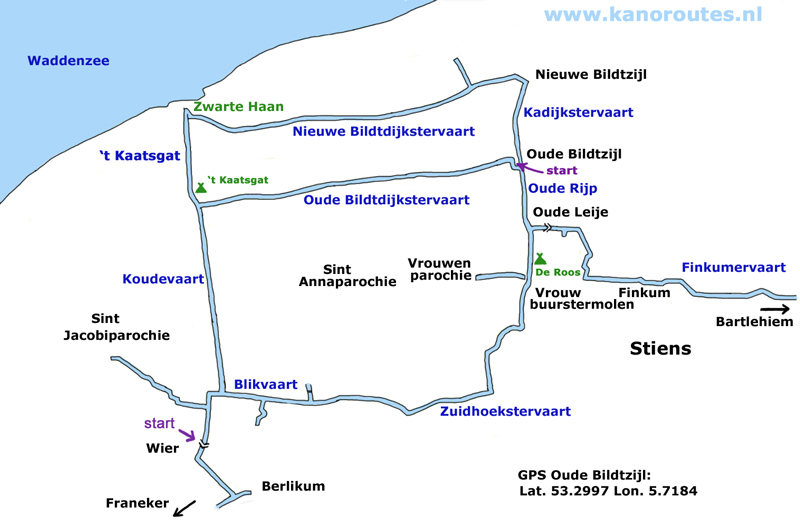 GPS: Locks at Wier: Lat. 53.2519 Lon. 5.6306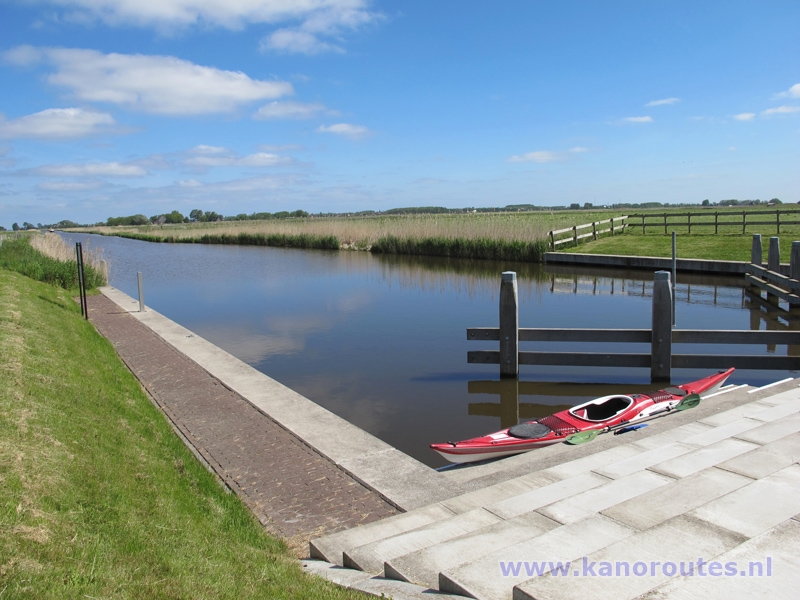 Starting point at the locks near Wier.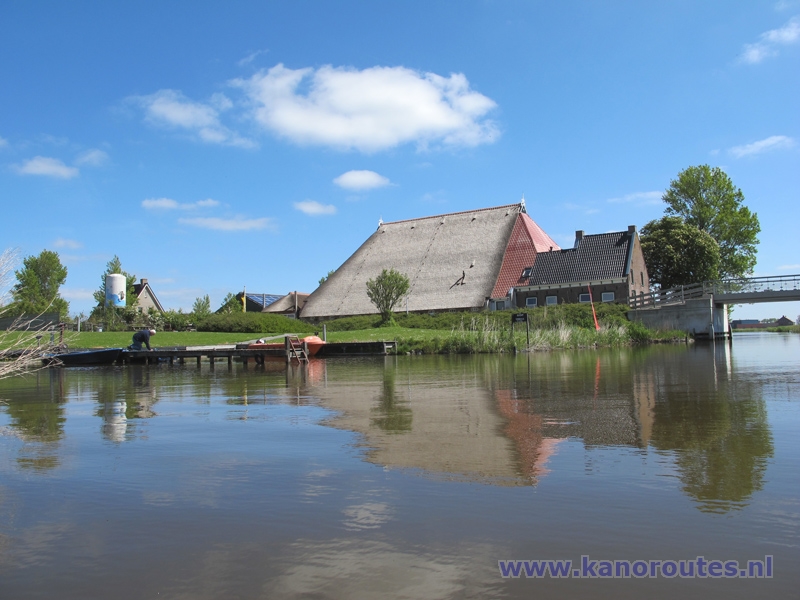 Along the Blikvaart.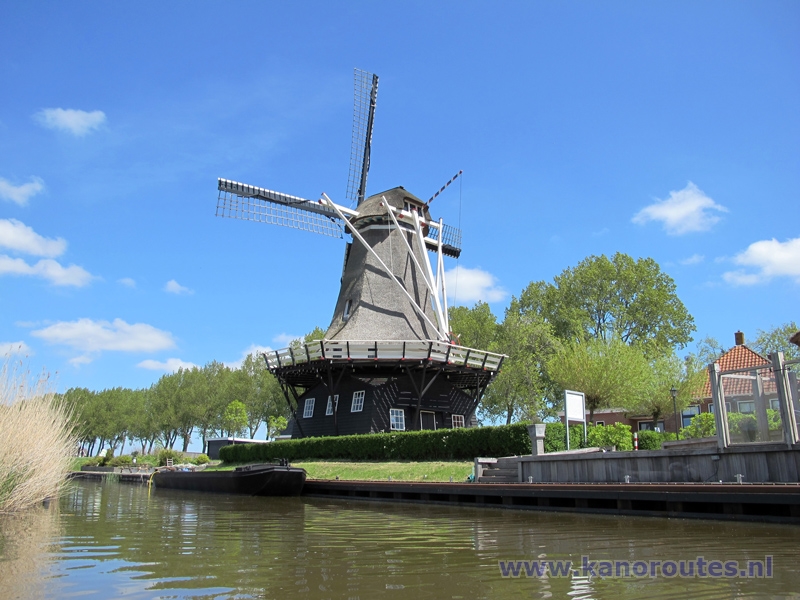 Vrouwbuurstermolen.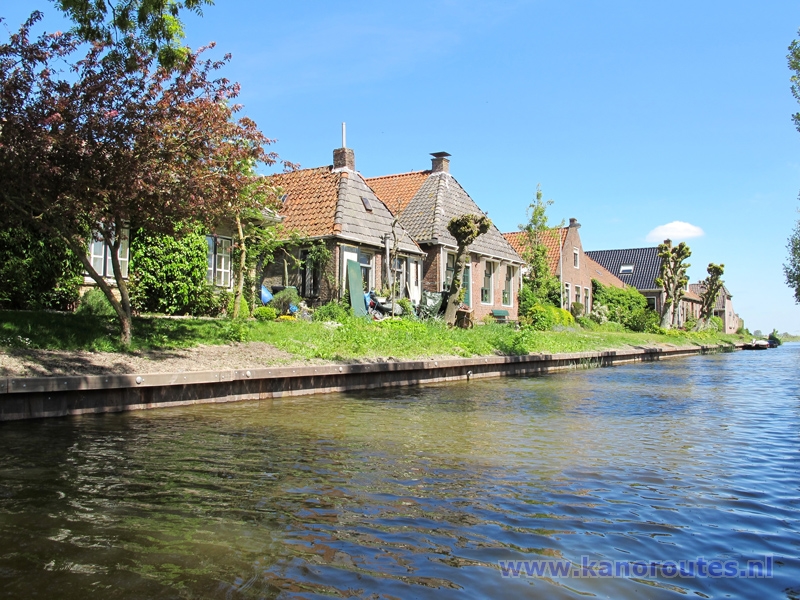 Oude Leije.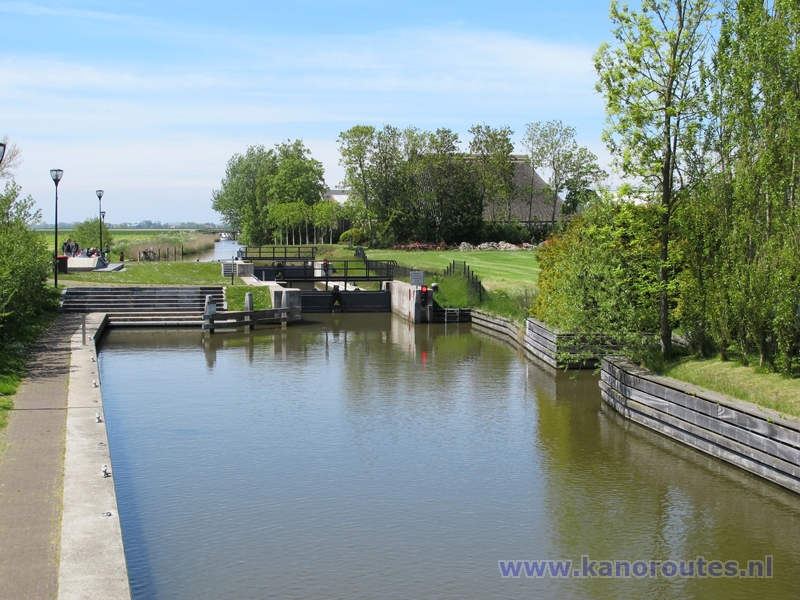 Locks at Oude Leije. There is a restaurant with shower facilities.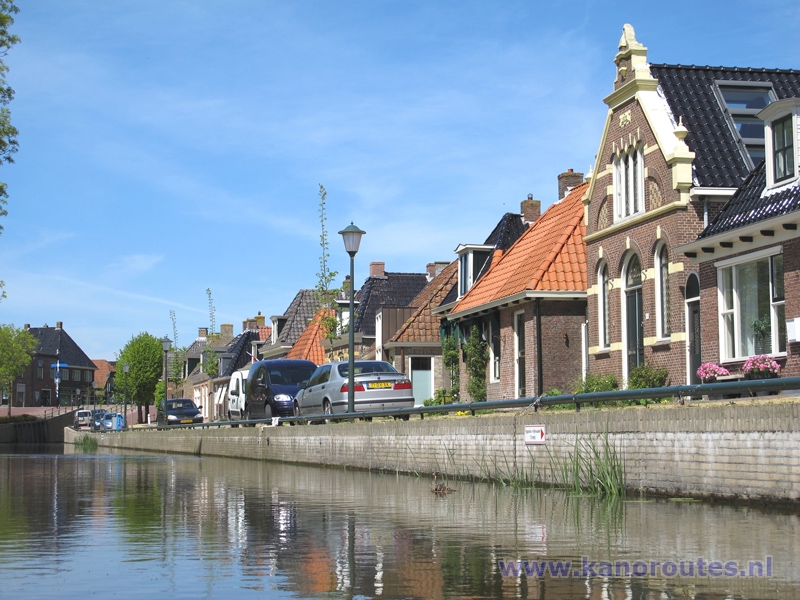 Oude Bildtzijl.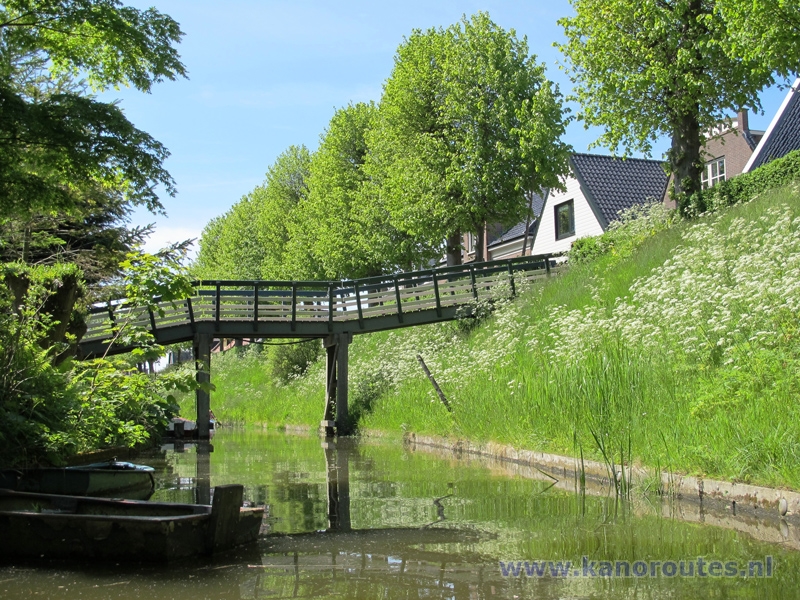 Oude Bildtzijl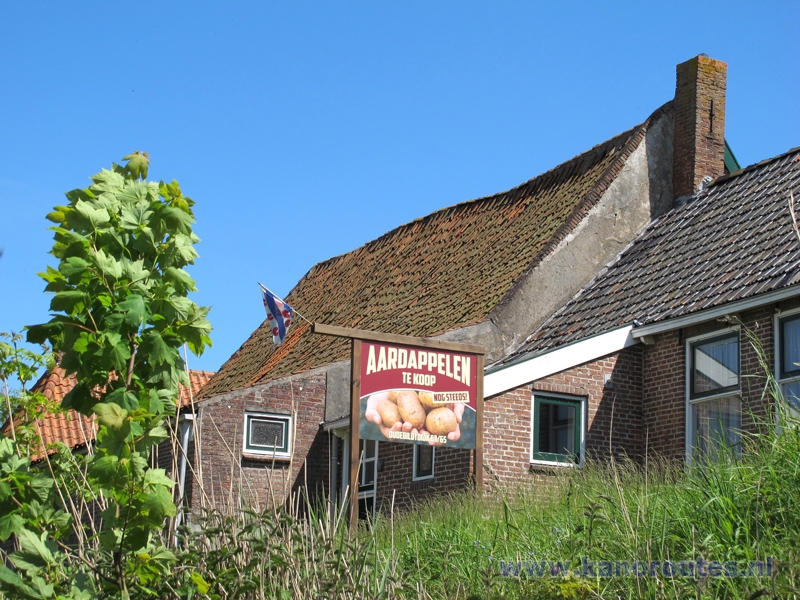 Potatoes for sale along the Oude Bildtdijkstervaart.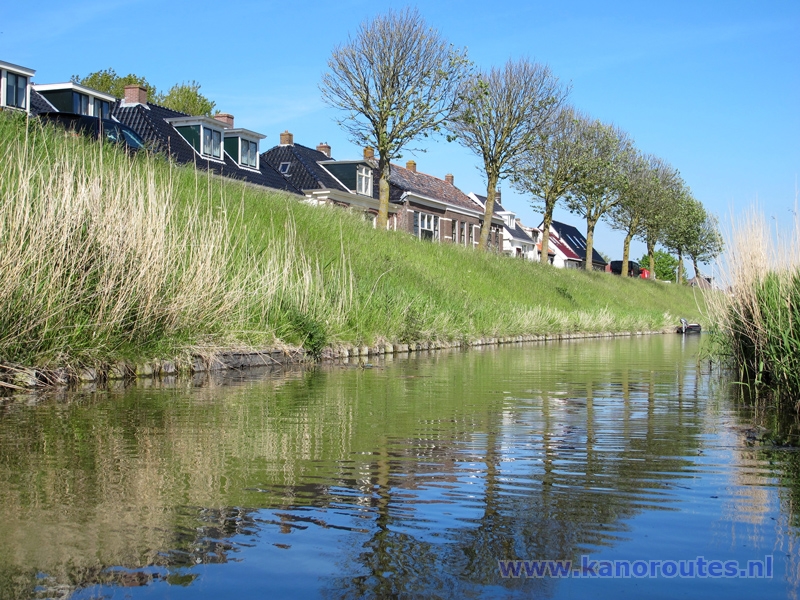 Oude Bildtdijkstervaart.