A round trip of 16 km. Two portages.
You cross 3 lakes, and especially the Noorderplassen are rather big, so this is something to do on a calm day.
Kayak rentals:

Boei 2, Noorderplassenweg 150, 1316 VV Almere. Tel.: 036-5344937 / 06-53136639.
Haddock Watersport, Archerpad 8 - 10, 1324 ZZ Almere. Tel.: 036-5330646.
Starting point Grote Brekkenstraat (Waterwijk Oost)
Take the A6 to Almere. Exit at Ring N702. Follow the N702 and take exit 17 Waterwijk Oost. At the T-junction you turn right and then you turn right again across the bridge. In the corner of the Grote Brekkenstraat is a good starting point. There is a bike-bridge across the canal that takes you to the portage point on the Madisonpad.
Route of 16 km:
From the Madisonpad you head north to the Noorderplassen. Cross the lake to the island. On the right you see a bridge but you pass the island on the left. After the entrance betwee 2 islands you turn left around the island. Then you keep to the right and at the end of the lake you turn left. At the end you turn right under a wooden bridge and then turn left again. At the end of the canal you come at the Noorderplassen again. You head west and go straight across the lake. On the left you see a marina. Pass the small island and go straight on towards the houses. In the corner of the lake on your left you enter the canal. At the locks Beatrixsluis are good kayak piers on both sides. It is possible to go throught the locks. The operate fully automatic after you press a button. It takes more time though. After the locks you go straight on at the next intersection. You pass a park and you keep going straight on. At the next intersection you go straight on and follow the bend to the left. At the Kolkplein in the city center follow the bend to the right. After a short distance you come at the Weerwater. You cross the Weerwater and head left passed the peninsula. At the other side of the lake you pass the small beach Lumierestrand and enter the canal. Turn left. You pass 4 sidecanals and the follow the bend to the right. At the T-junction you turn left. Follow the canal under the railwaystation and you come at the lake Leeghwaterplas. You go straight across the lake or you can take a break at the locks on the right. There are kayak piers at the locks. Across the lake head north into the canal. You come at a small lake and you're back at the starting point.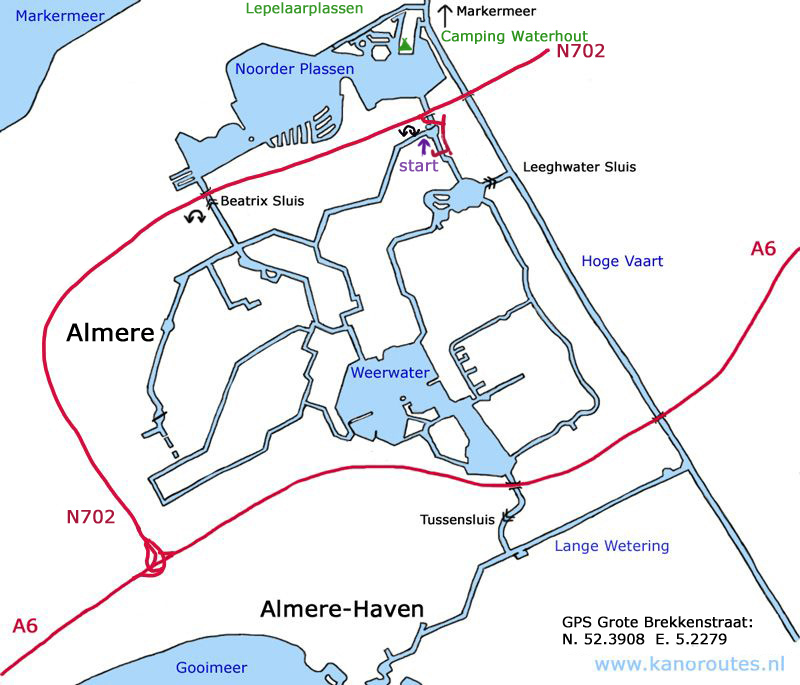 GPS Grote Brekkenstraat: N. 52.3908 E. 5.2279.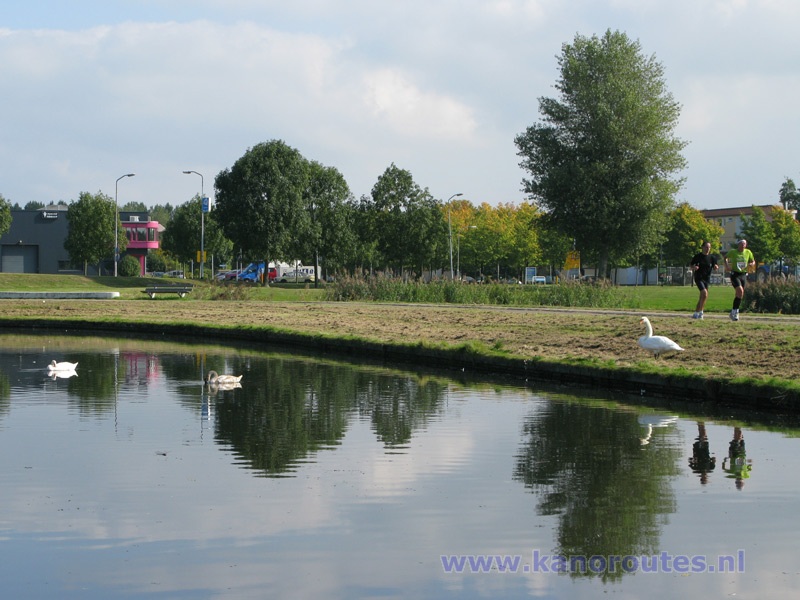 Portage at the Madisonpad across the bike-road.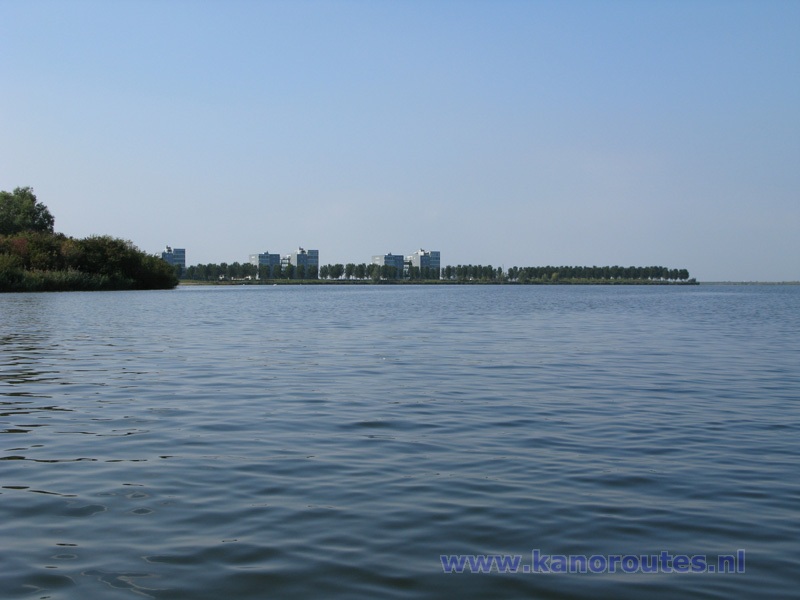 Noorderplassen.
Giek at the Noorderplassen.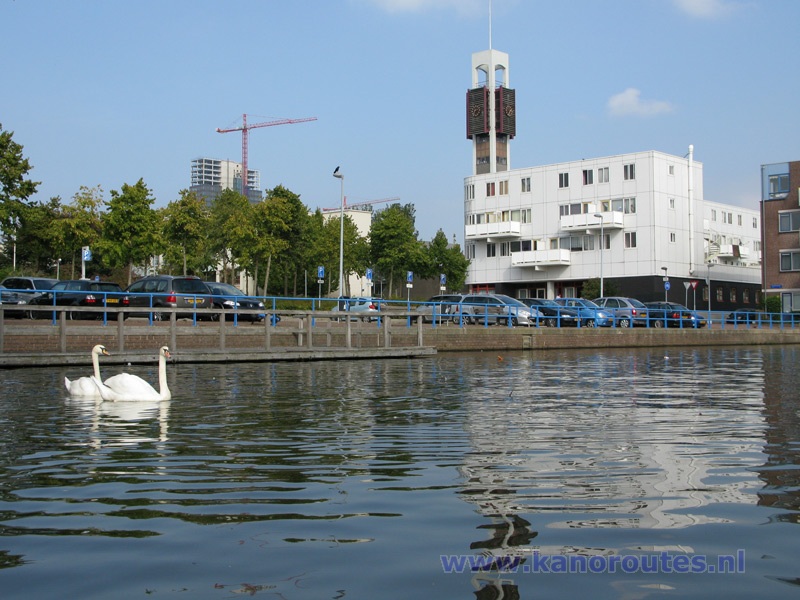 Kolkplein in the center.
Blok 16 The Wave.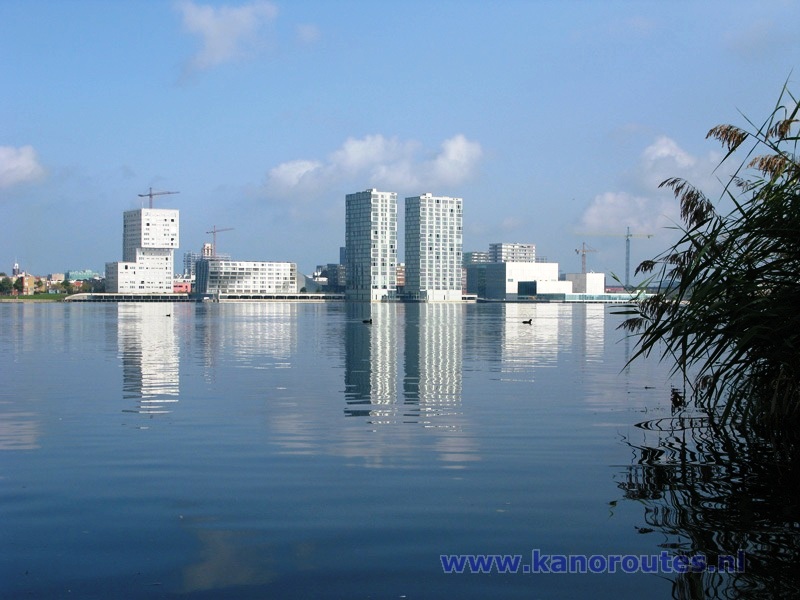 Skyline along the Weerwater.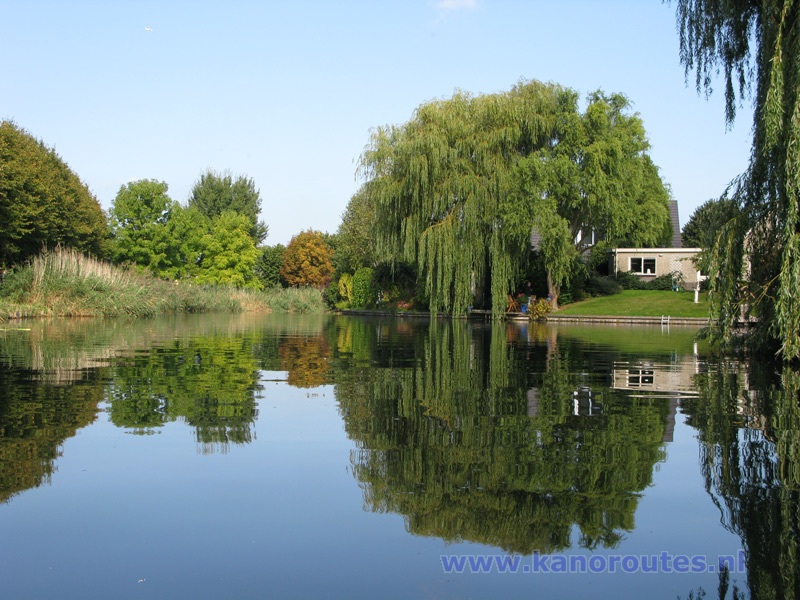 Near the Charles Boyerstraat.