Navigatable parts:

From Frankton Junction at the Llangollen Kanaal the canal is navigatable till Redwith Bridge (83). Recommended starting point at Lockgate Bridge 2 x 1011 km = 20.2 km.
the middle part (Prince of Wales Section) is navigatable from Berriew Aqueduct till Burgedin Locks (17.3 km). A nice day-trip from Berriew Aqueduct to Pool Quay Lock and back 2 x 13.5 km = 27 km. There are 2 x 5 portages, the one at Belan Locks is about 200 meters.
The Montgomery Canal has a length of 36 miles (57.5 km). It begins at Frankton Junction 2 miles southwest of Ellesmere and it goes to the River Severn near Newton. Most of the canal is still under restoration. Narrowboats can enter the canal at Frankton Junction and go as far as bridge 83: Redwith Bridge. Also the middle section, known as the Prince of Wales Section, is restored. Narrowboats can navigate between Tonhouse Bridge (108) near Burgedin Locks and bridge 129 near Berriew.
I stayed in the Talbot Hotel in Berriew. It is situated only 200 meters from the aqueduct.
Frankton Junction:
The Montgomery Canal starts with series of 4 locks (one staircase) at Frankton Junction. The locks are beautifully restored. To avoid doing a lot of carrying, a better starting place fot a kayak trip is at Lockgate Bridge (71). There is a parking-lot at the canal, so this is an ideal starting-point. Paddling south you have a nice view over the valley. Four miles to the south you reach Queens Head. After Redwith Bridge (83) the canal is not in water for about 3 km. Length of the navigatable part from Lockgate Bridge to Redwith Bridge is 10 km.
Prince of Wales Section:
Although not connected to canal-system, the middle section is beatifully restored and I can recommend to visit this part. It is nice and quiet with beautiful views. A good starting point is at the Berriew Aqueduct. There is a parking place and British Waterways made special rubber flaps around the iron sides to make launching kayaks easier. In Welshpool you can visit the
Powysland Museum
and Montgomery Canal Centre (archaeology and social history) along the canal.
GPS Berriew Aqueduct: Lat. 52.5970 Lon. -3.1991
GPS Buttington (115): Lat. 52.6724 Lon. -3.1238
GPS Lockgate Bridge (71): Lat. 52.8731 Lon. -2.9397
GPS Frankton Junction: Lat. 52.8802 Lon. -2.9365

Brithdir Lock.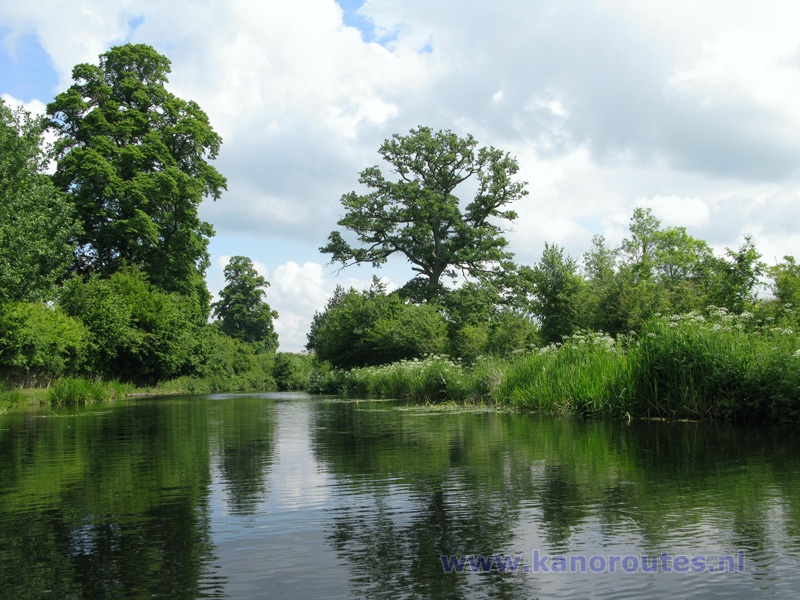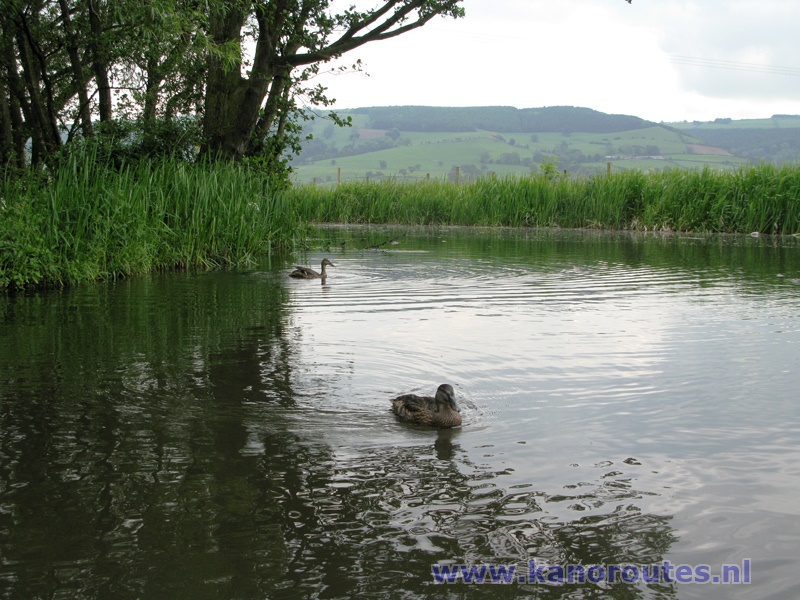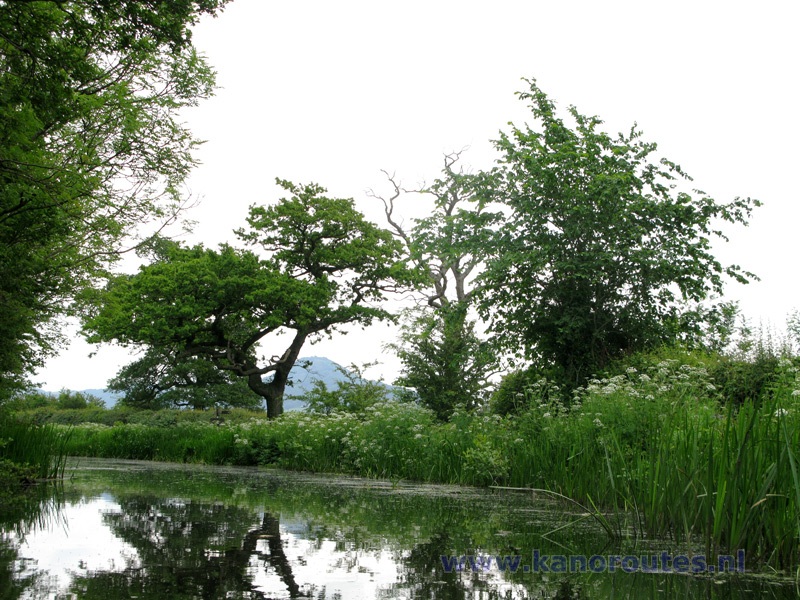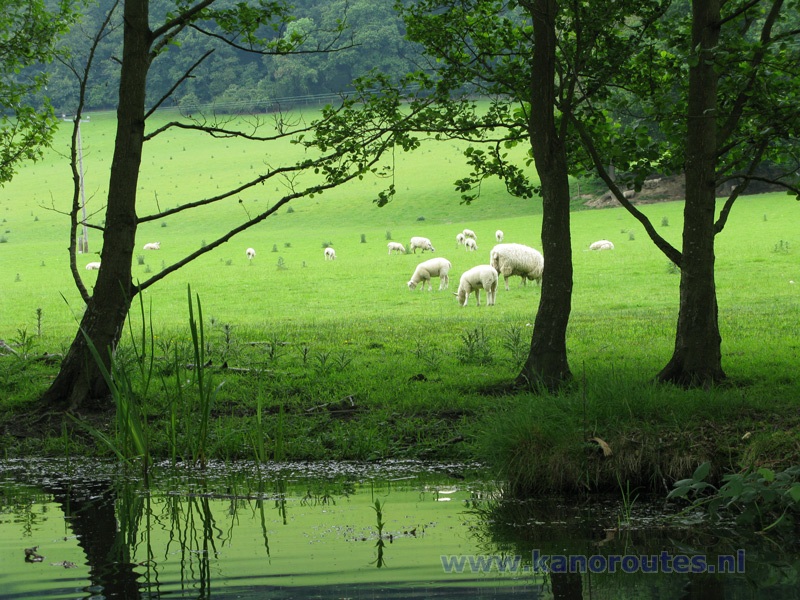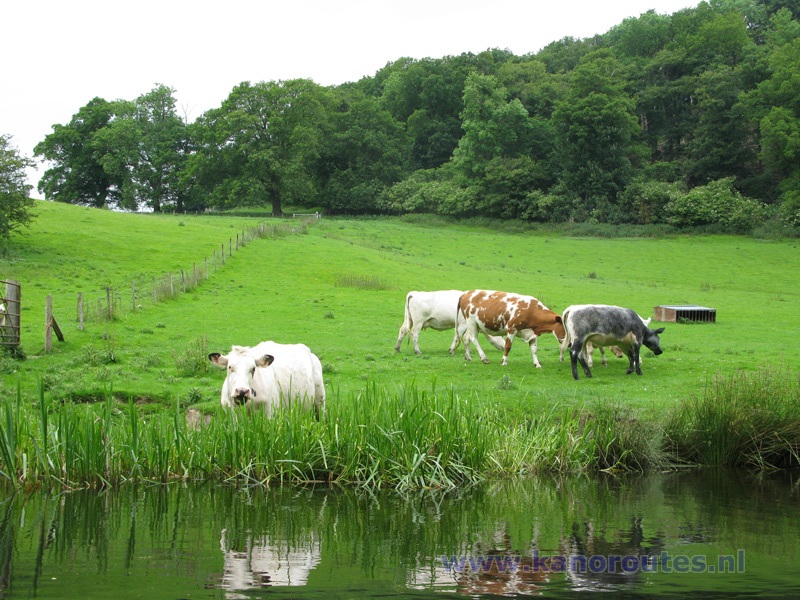 Horse-drawn narrow boat Sian.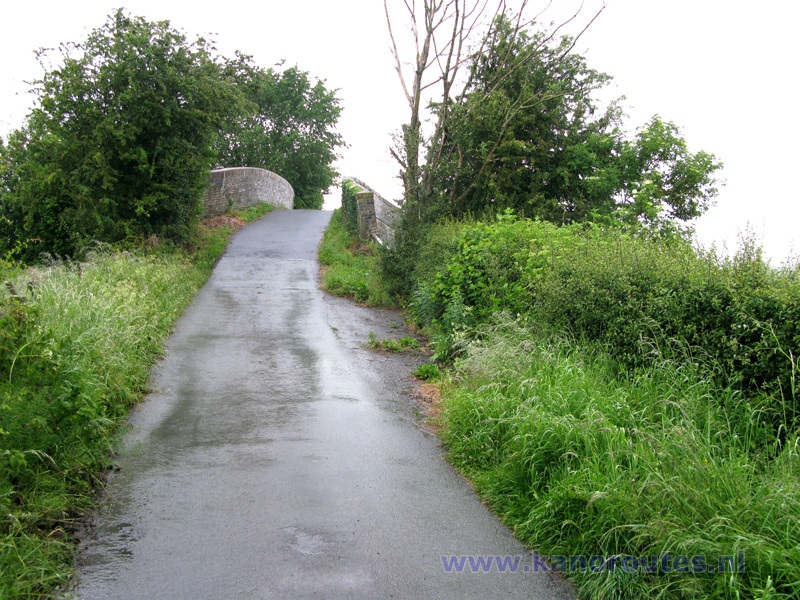 Lockgate Bridge (71) near Frankton Junction.