Round trip of 18 km. starting in Tzum. No portages.
No kayak rentals along the route.
Camping along the canal at Boerencamping Ny Herema.
To the starting point in Tzum:
Leave the highway A7 (Afsluitdijk - Joure) at exit 17 Bolsward. Head north on the N359 in the direction Wommels. After 10 km turn left on the Berkwerterleane in the direction Wommels. The starting point is on your right when you enter the village. There is a small parking place along the canal.
From the starting point you go to the right and turn left on the Oude Meer. This is a beautiful and very quiet canal passing through the meadows. There are no roads nearby and you only see some farmhouses. Follow the main canal to the end and at a T-junction you turn left on the Franeker Vaart. This canal is a little wider, but also very quiet. You pass Welsrijp, a village of 500 inhabitants. The Franeker Vaart leads to the Van Harinxmakanaal. This is a main canal and you may meet commercial boats and bigger yachts. Turn left and after a short distance you approach Franeker. There is a scrapyard on your left opposite the side-canal marked "Kleiroute". Keep following the main canal. In Franeker there is a very low lift-bridge. Kayaks can go under it, but for a Canadian Canoe the bridge may be too low. You can carry it passed the bridge (you have to cross a busy street) or wait for the bridge to open. A fter the bridge you pass a short dead end on your right and a little further you turn right. The next junction is under a bridge. Here you turn sharp right. You pass a narrow canal through the city center. You pass the Planetarium of Eise Eisinga. Follow the bends and turn left at the Y-junction. At the T-junction you turn left again and follow the canal around the center. At the next junction you go straight on towards the Van Harinxmakanaal. Here you turn sharp right and after a short distance you turn left. This is a narrow and very pretty canal that meanders back to Tzum.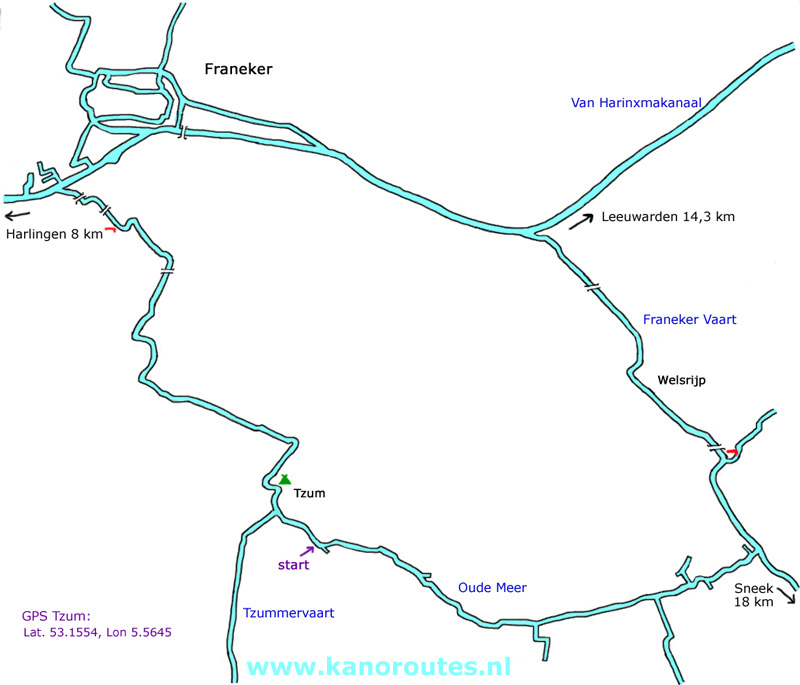 GPS Tzum: Lat. 53.1554 Lon. 5.5645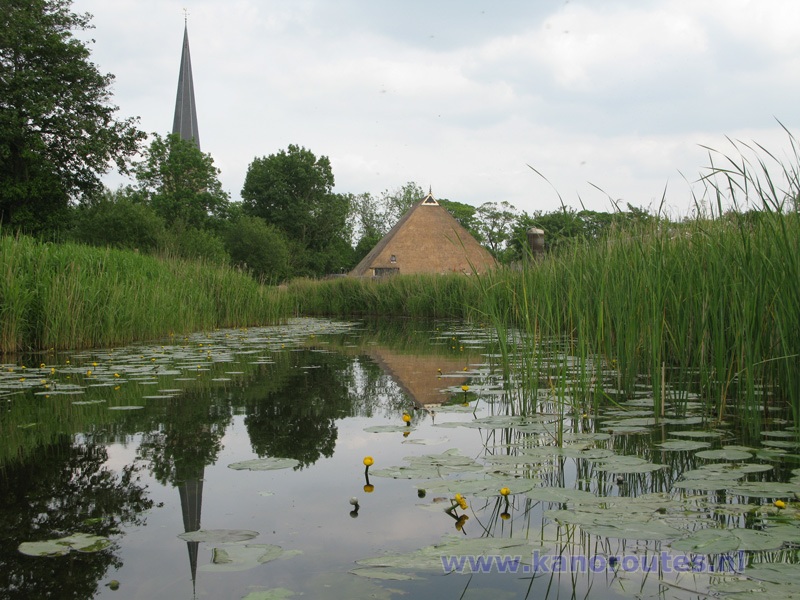 Tzum.
Tzum.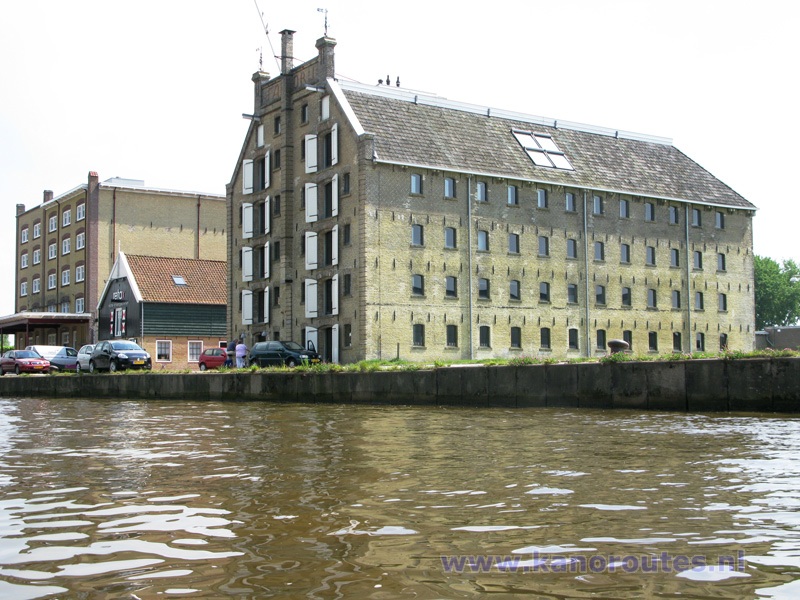 Franeker.
Franeker.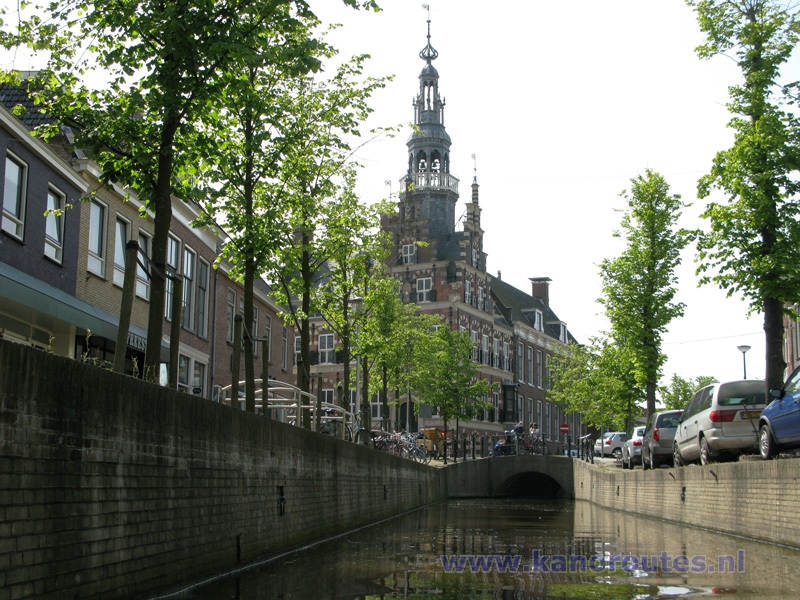 Franeker.