Blauwhuisterpollen
This is a round trip of 21.5 km starting in Dedgum. You pass Bolsward and the 3 lakes named Blauwhuisterpollen. There is one portage on this route.
This route is also named Aldegeaster kanoroute and
Iemswalderhem rondtocht
.
Kayak rentals
in Wolsumerketting:
Kootje bij de Brug
, Wolsumerketting 5, 8774 PK Wolsum, tel.: 0515-569908 or 06-22273586.
Camping along the Oudegaasterbrekken
De Bearshoeke
. Tsjerkewei 2a, 8614 JD Oudega. There is a boatramp at the entrance. This also is a good launching point for kayaks. No kayak rentals at the camping.
Starting point Dedgum:
Leave motorway A7 at exit 17 in the direction Workum. Head south on the N359 and turn left towards Tjerkwerd. After the bridge you turn right. The road make a bend to the left, and a little further you turn right towards Dedgum. The starting place is just before the bridge. There is a small parking place.
From the starting point you go to the right (north-west). After a short distance you go under a wooden bridge and at the T-junction you turn right on the Workumertrekvaart. You go straight on and pass the village Tjerkwerd. When you come at Bolsward you can turn left under the motorway for a visit of Bolsward. Then you come back at this point and continue on the canal. The canal is wider here and this part is not so very interesting. You pass the teahouse and kayak rental place Wolsumerketting. Then at the third junction you turn right. After you passed the church of Westhem you come at the first houses of the village.
The Blauwhuisterpollen exist of three lakes. The first one is named Rietmeer. You cross it to the south and enter the passage to the right to the next lake named Sipkemeer. Follow the northern side of the lake and enter the passage to the third lake named Het Vliet. There is a small island in the middle. You pass it on the left and then turn right in the direction of the churchtower of Blauwhuis (north). There is a canal to the left that bends to the north. At an Y-junction you turn left on the main canal. There are many bends and you pass the village Greonterp. At a T-junction you turn right. A little further you come at a low bridge. You have to portage here, but there are kayak piers. In the distance you seen Dedgum.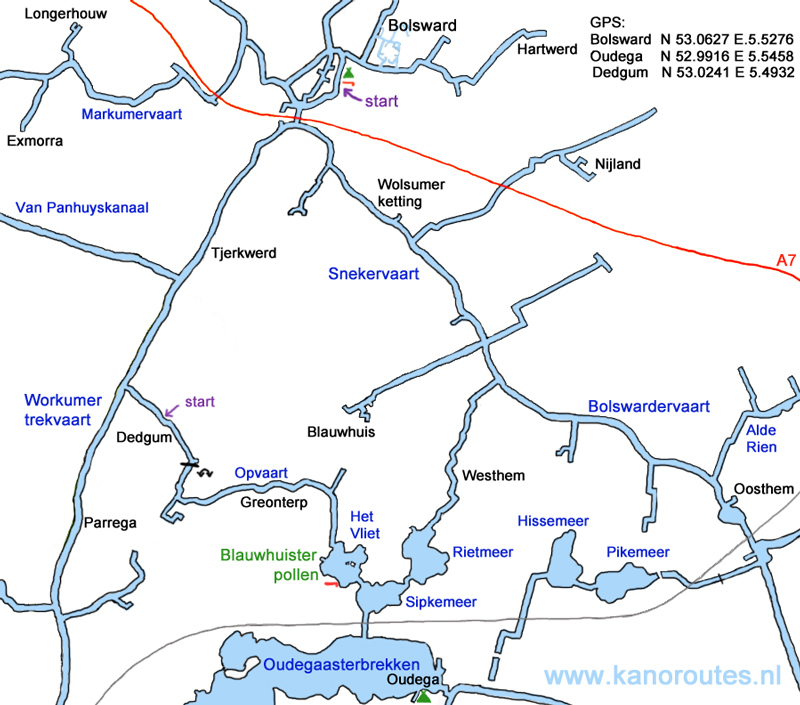 .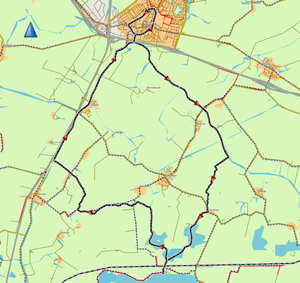 Downloadable GPS-track (22.4 km) including a trip in Bolsward: Blauwhuisterpollen.
"Kootje bij de brug".
Westhem.
Westhem.
Westhem.
View from the ailroad bridge near the Oudegaasterbrekken.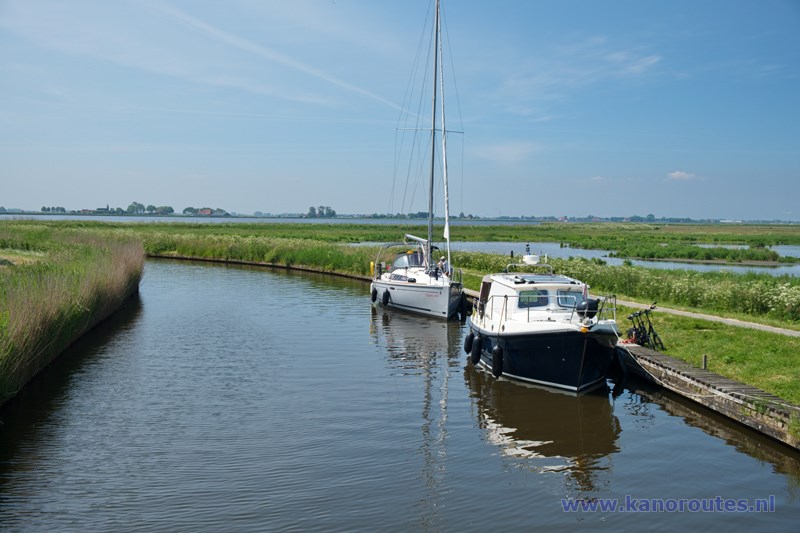 View from the railroad bridge near the Oudegaasterbrekken.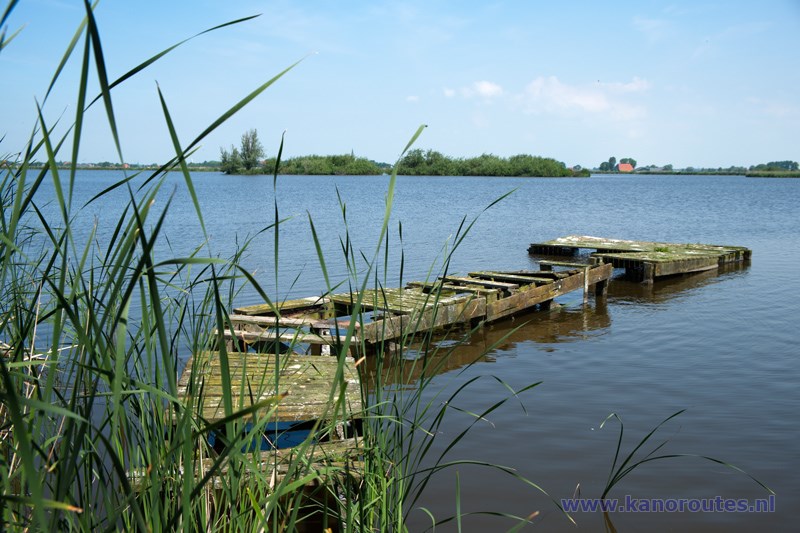 Het Vliet. The pier in decay.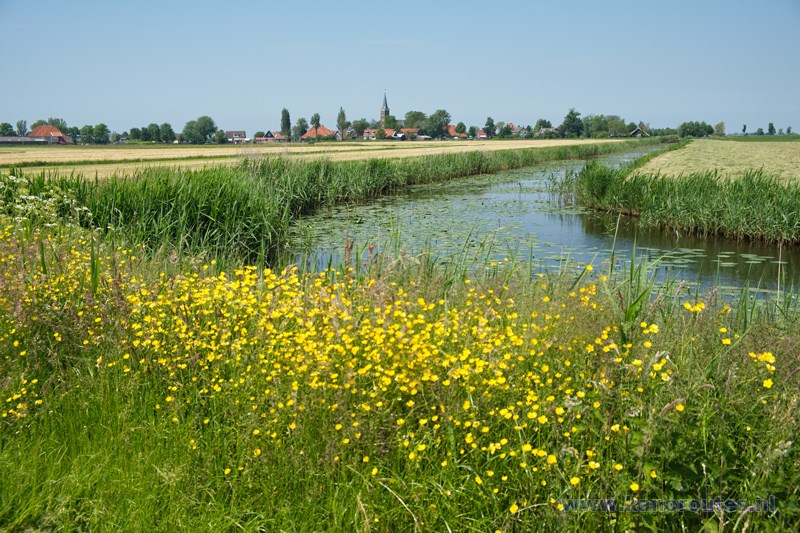 Portage near Dedgum.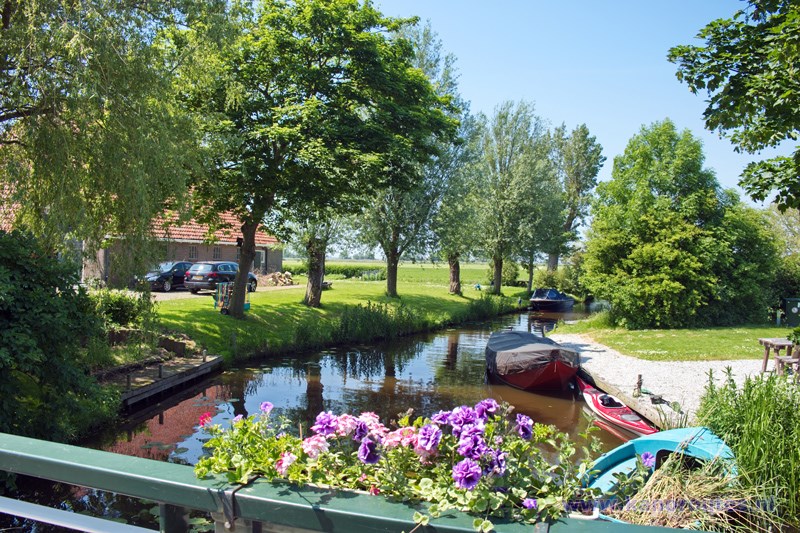 Starting point Dedgum.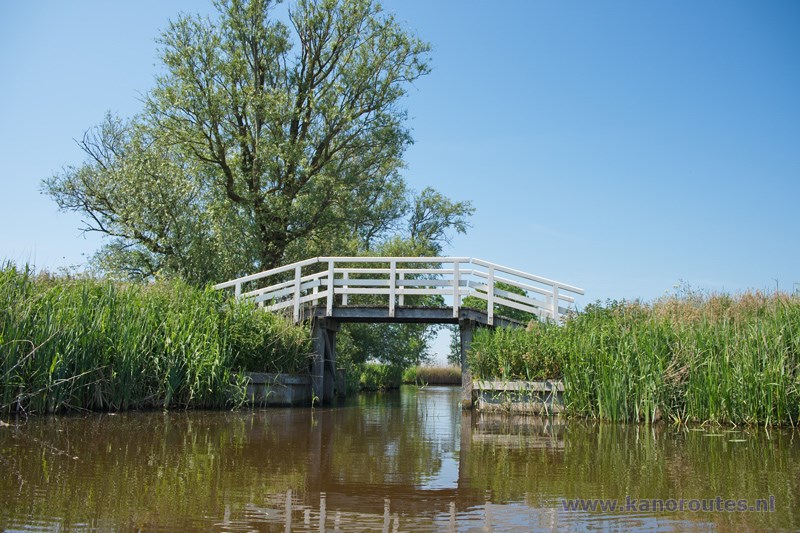 Bridge at the Workumertrekvaart.