Round trip 21.4 km: From the river Winkel to the Achterbosroute around Vinkeveen. Two portages.
Kayak rentals:
Jachthaven Winkeloord, Winkeldijk 20a, 3645 AP Vinkeveen. Tel.: 0294-281426.
Starting point at De Horn along the Winkel
Exit the A2 (Amsterdam - Utrecht) in the direction Abcoude. In Abcoude you turn right after a small park on the street Koppeldijk. You keep going straight on. At the T-junction at the river Winkel you turn left. After a short distance you come at a low bridge with kayak piers and a pumping station. There is limited parking space.
Round trip of 21.4 km. (GPS-track)
From the starting point you head west. You pass under the highway A2. You come at a junction where the river splits, but after a short distance the branches join again. After a white bridge you see a wooden door in the hedge on your left. There is a small kayak-pier. Here you can portage towards the Vinkeveense Plassen. From the small canal in the marina you turn right and then left.
The Noorderplas is very deep and waves can become dangerous when there is a strong wind. So you better turn right and stay behind the numbered recreational islands. You head south and pass several long and narrow peat islands. When you see the hexagonal signs of the Achterbosroute you turn left and follow the route clockwise. At Vinkeveen you pass under the main road (N201). On the corner there is a pier where you can go to the side. It is called "boodschappensteiger" and it is ment for short-time mooring to do shopping. After the bridge you go straight on until the sign show you where to turn left. You pass a public island where you can rest. Follow the signs that direct you around Vinkeveen.
When you return to the main lake, you go straight on. When the sign shows you where to turn right, you head north in stead and cross the lake passing the peat islands.
When you have crossed the lake you turn right into the marina. Then after the second bridge you turn left to the portage place to the Winkel.
Turn right on the Winkel and return to the starting point.
GPS starting point near Baambrugge: N. 52.2591 E. 4.9876
Starting point at the portage place in the Winkel (De Horn): N. 52.2613 E. 4.9737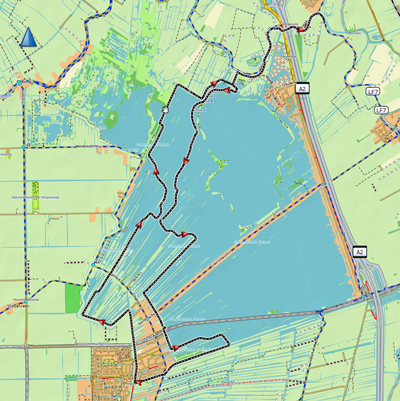 Downloadable GPS-track (21.4 km): Vinkeveen (Achterbosroute and Winkel).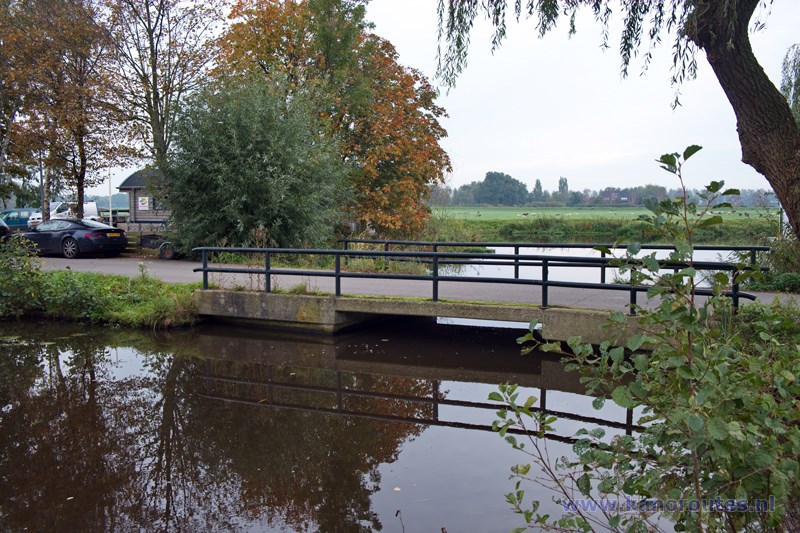 Starting point at the Winkel.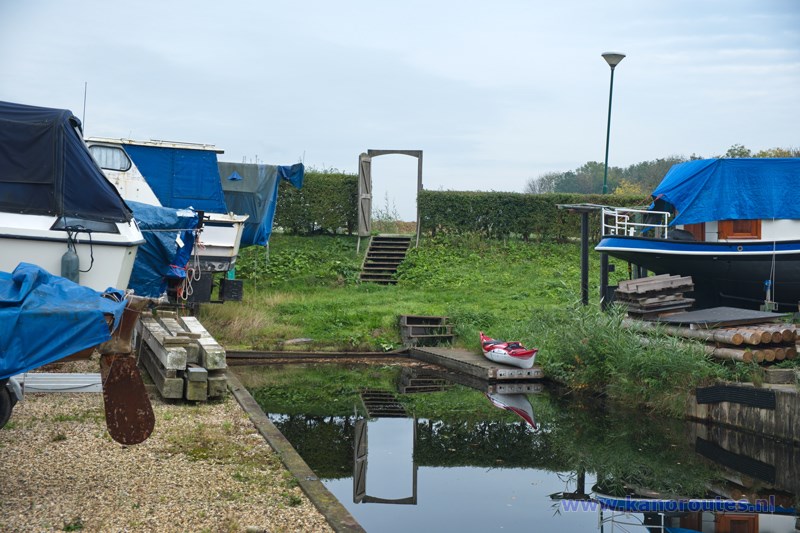 Portage from the river Winkel to the marina at the Vinkeveense Plassen.
You pass through the wooden door.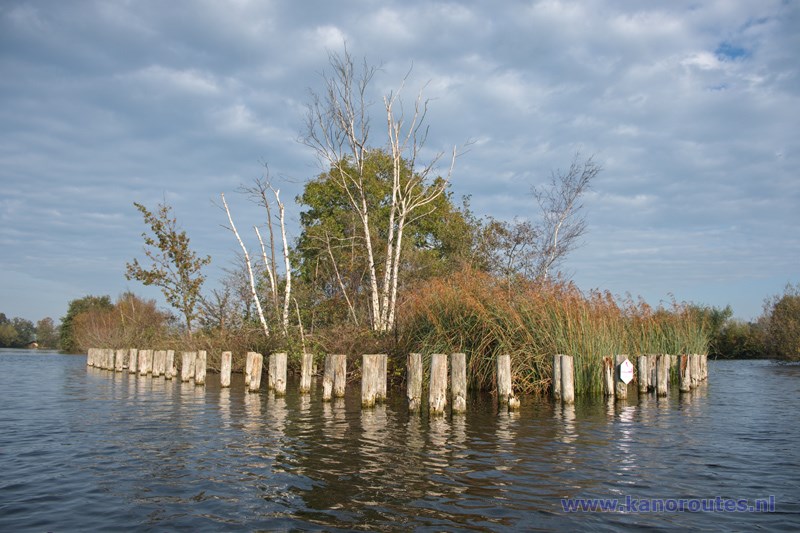 Vinkeveense Plassen.
Disappeared island.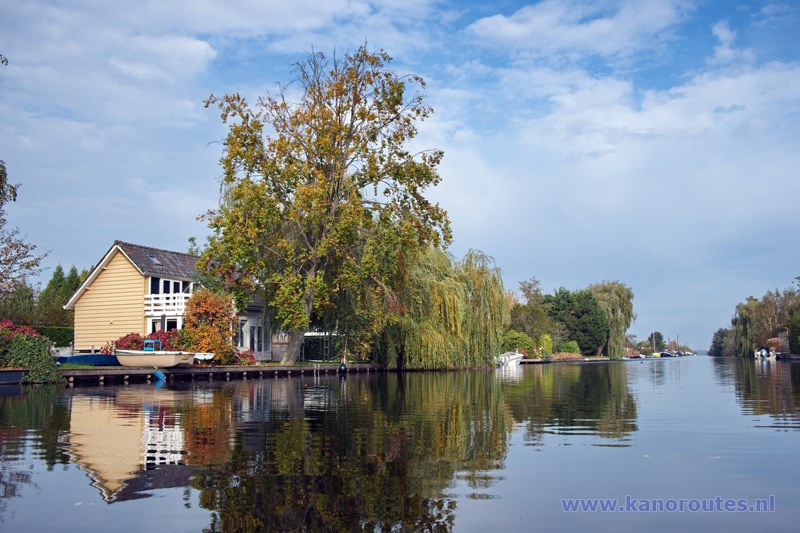 Vinkeveen.
Vinkeveen.