A trip around Akersloot and De Woude of 19 km.
Kayak rentals at Camping De Boekel along the Noordhollands Kanaal. Tel: 072-5330109.
Starting point at the recreation area at the Geesterweg near the ferry.
Exit motorway A9 in the direction Akersloot. Keep going straight on passing through the village. Outside the village you see a recration area on your right just before the ferry. The starting point is on your right at the inlet. There is a boat ramp. Facilities include a tap for water and toilets.
From the inlet you turn sharp left into the Noordhollands Kanaal. You pass a ferry. After 2 km you can turn left under a bridge. You pass farmhouse De Boekel. This also is a campsite. After a few bends you come at a windmill named Noordermolen. There are kayak piers so you can carry the kayaks passed the dike. Continue on the canal and at the intersection you go straight on. Follow the canal and pass the two small lakes Kerkmeer. The canal bend to the right and before the motorway A9 you turn sharp left. The canal is next to the highway, but after 1 km it bends to the left. You come at a pumping station which was built in 1879. It now is a museum. There are kayak piers so you can carry the kayaks across the dike. After a short distance the canal narrows and makes a sharp bend to the left. A Canadian canoe may not be able to make this bend. Steps are made on the side so you can carry the canoe passed the bend if necessary. Follow the canal passed the windmill and the water becomes wider. You enter the southern part of the Alkmaardermeer. You cross the lake in south-eastern direction and you enter the Stierop. in the Stierop there is a channel marked with buoys. Cargo ships use this channel. On the left you see a campsite De Drie Akers. At the T-junction you turn left. At De Woude there is a ferry. just after the ferry you can go to the side. At restaurant "De Woude" there is a nice terrace along the water. Another restaurant is 't Kombof. From the village there is a walking route on the dikes around the island of 7.5 km. From the dikes you have a great view on the lake and the polder. From De Woude you head north. You can turn left to cross the Akmaardermeer towards Akersloot. But if there's a lot of wind you can follow the canal to the north and turn left at the T-junction. The Noordhollands Kanaal is much calmer water, so this is a good alternative to return to Akersloot.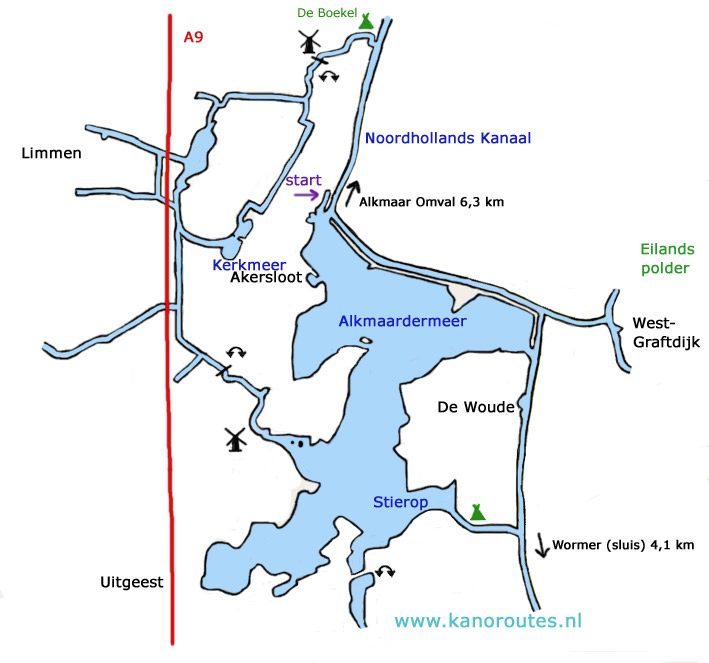 GPS: Lat. 52.5706, Lon. 4.7458.
Noordermolen.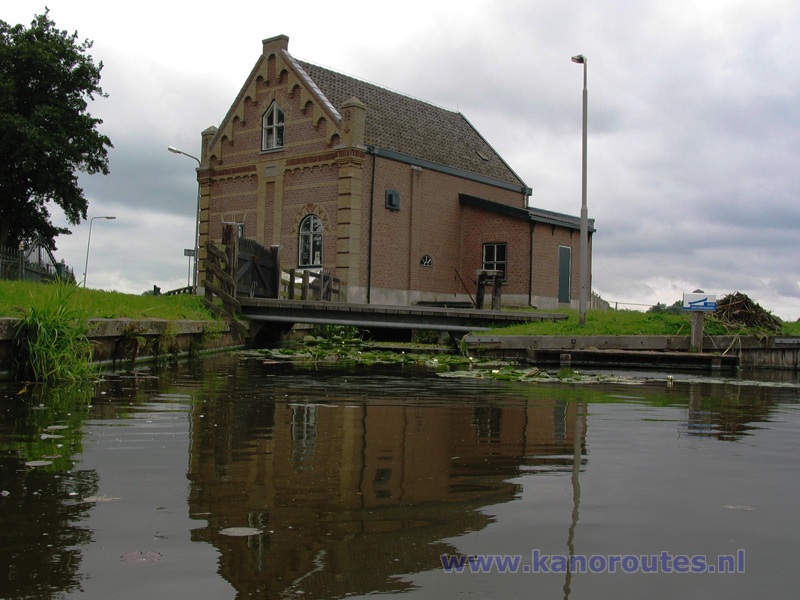 Pumping station from the year 1879.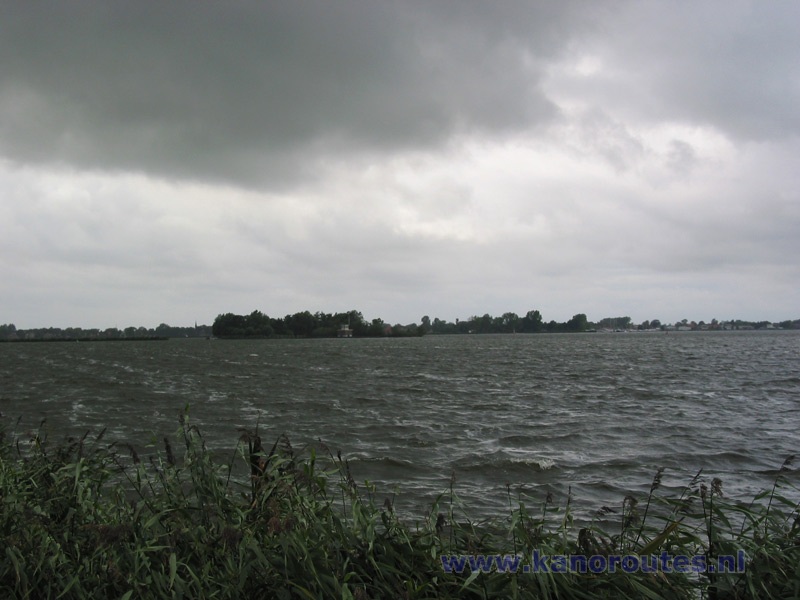 Alkmaardermeer: Start tower seen from polder De Woude.
Polder De Woude.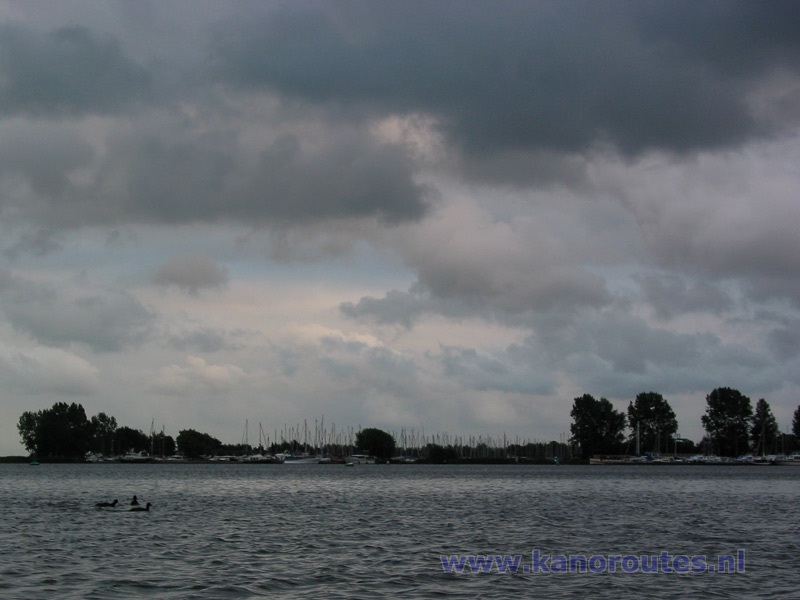 Harbour of Akersloot.