A trip on the Rotte from Zevenhuizen to the city and back is about 24 km.
Starting point at the Rottemeren near Zevenhuizen. To the city center is 4 km. extra (both ways). To the Kralingse Plas is 2 km extra (both ways).
Kayak rentals:
Botenverhuur Van Vliet
at Zevenhuizen.
Starting pont at the Rottemeren near Zevenhuizen.
To reach the starting point at Zevenhuizen: Exit the A12 between The Hague and Utrecht at Zevenhuizen. In the village Zevenhuizen turn right towards the Rottemeren. At the starting point there is a restaurant named Roerdomp with a terrace along the lake, but it is closed on Teusdays. There is a campsite De Koornmolen and there are a few kayaks for rent.
From here you go to the left. The lake narrows to the former river Rotte and it will lead you to Rotterdam. After 3 km there is a kayak pier on the left marked 14. Across the dike you will find a recreation area and the lake Zevenhuizer Meer. Ther is no kayak pier on the lake, just a sandy beach. From this point it is 9 km towards Rotterdam. At first the landscape is open, but gradually there are more houses along the side. Near the city skiff rowing is very popular.
After you passed the bridge with the highway you come at a junction. To the left it will be about 1 km towards the lake Kralingse Plas. Straigt on you follow the Rotte towards the city center. There are no old buildings along the side like many other towns. But Rotterdam has some charm of its own. You will find some artistic things floating on the water. This is part of an artistic project lasting until September 2005. It is amazing how christal clear the water is. You can see water plants more than a meter below the surface. In the city there are several places where you can go to te side. When you come at the end of the canal you are near a main street where all the shops are.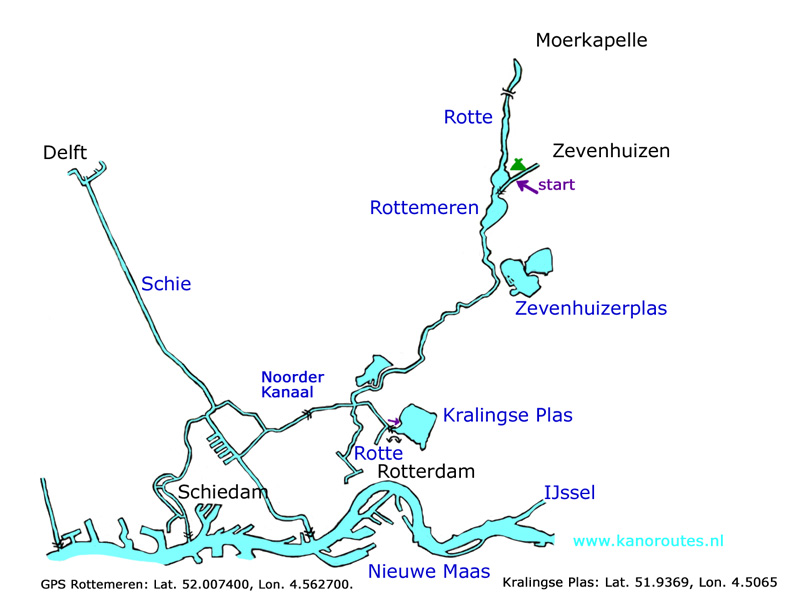 GPS Rottemeren: lat. 52.0074, lon. 4.5627.
GPS Kralingse Plas: lat. 51.9369, lon. 4.5065. Free parking at the second parking area (near the small beach).
River Rotte with Rotterdam in the distance.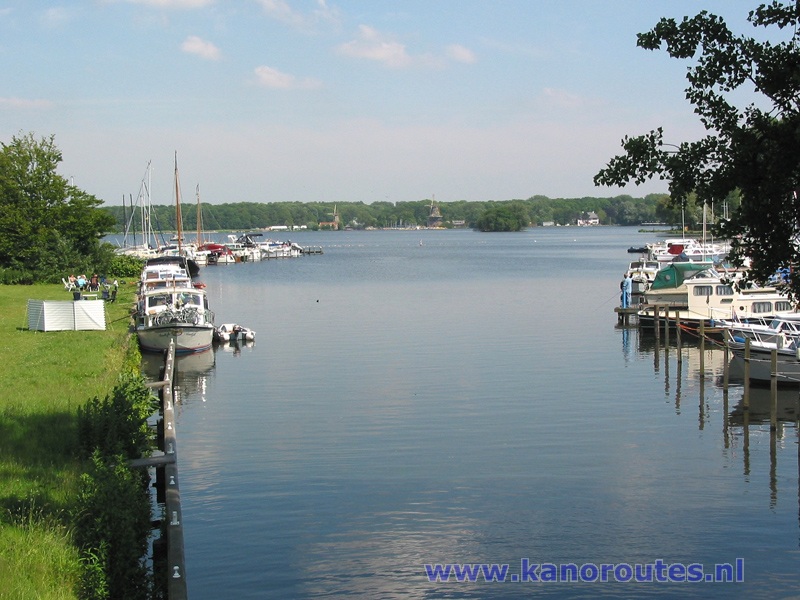 Kralingse Plas.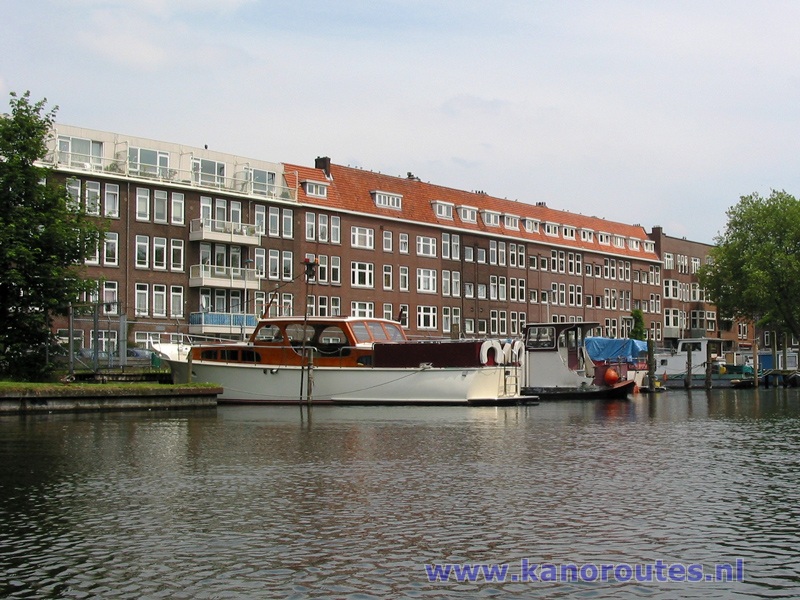 Rotterdam.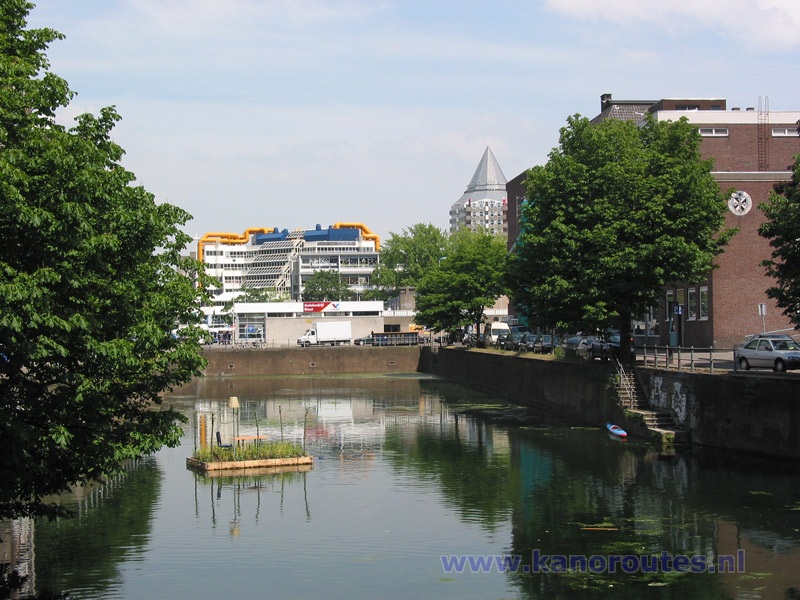 End of the Rotte in the center of Rotterdam.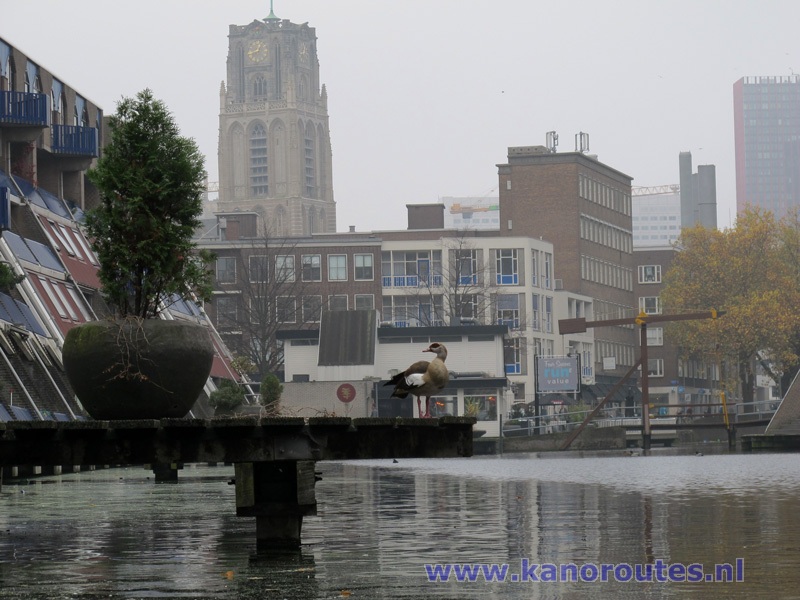 The center of Rotterdam.