A marked route of 9.5 km through the nature reserve of Natuurmonumenten.
Access of the area
Kortenhoefse Plassen
is only permitted for unmotorized boats.
Starting point near the Hilversums Kanaal.
Exit the highway Amsterdam-Utrecht at the N201 in the direction Hilversum.
At Kortenhoef you turn right in the direction Jachthavens Zuid.
After a bend to the right there are parking places on the right.
Opposite the parking places there is a kayak-pier at the canal.
You turn left under the bridge. At the Hilversums Kanaal you turn right. Turn left at the lake and soon you leave the noise of the traffic behind. Pass pole 1 along the small islands and turn right after pole 2. You'll find a passage at pole 3 to other lakes. Pass the lakes and you'll find an entrance at pole 4. Follow the canals passing 5, 6 and 7. After pole 7 you turn right and follow the bends. There are some narrow canals that are not maked on the map. You go under the bridge of the hiking route, the Oppad, and turn right again. You pass pole 8 and turn left at 9. Turn left again at 10. You go straight on towards the Kortenhoefsedijk (I missed pole 11, and don't rember seeing a right turn, but maybe I'm mistaken). At the Kortenhoefsedijk you turn right and follow the canal along the road. Turn left at pole 12 under the Kattenbrug. Keep going straight on passing pole 13. Turn right at pole 14. Pass the lake Kleine Wije and keep going straight on betwee the islands. After pole 15 you turn left. I missed pole 16, so I must gave gone too far. It is no problem as you can turn left some further also. Go north-west and in any case you end up at the Ringdijk. You turn left and follow the dike passing pole 18. At 19 you turn left towards the lake Wijde Gat. You can head straight towards the passage to the Hilversums Kanaal at pole 20 or turn left and follow the side of the lake. In the middle of the lake is a small island that is not marked on the map. When you reach the Hilversums Kanaal you turn. At the bridge you turn right twice to return to the starting point.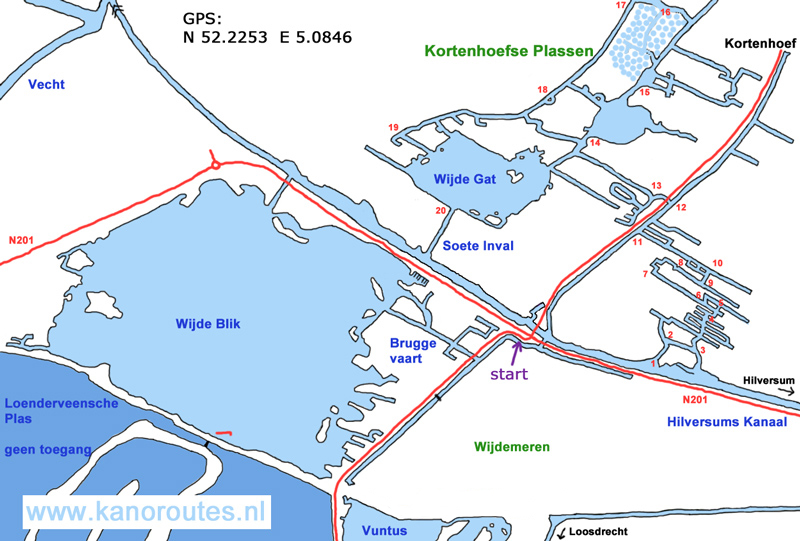 The route in the Kortenhoefse Plassen is marked with numbered poles
GPS: Lat. 52.2270, Lon. 5.0866.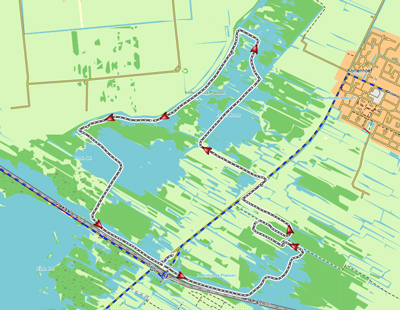 Downloadable GPX-track: Kortenhoef.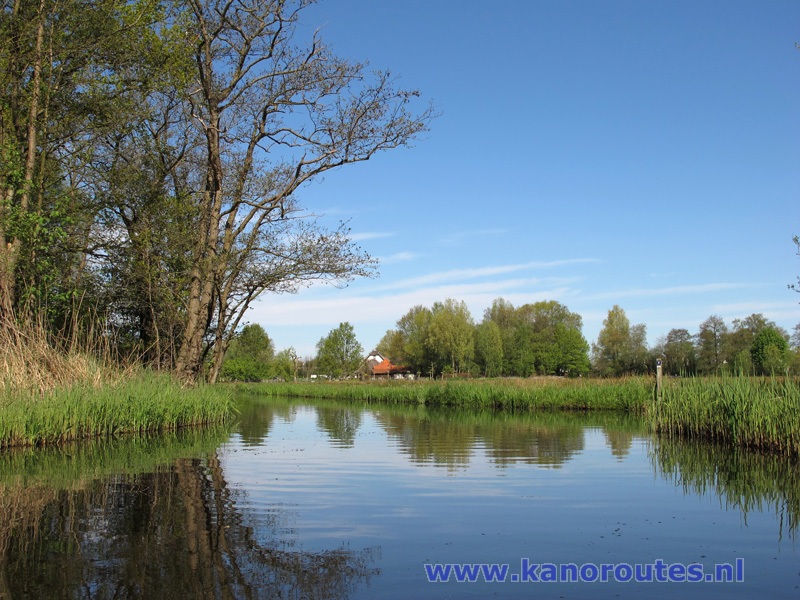 Kortenhoef.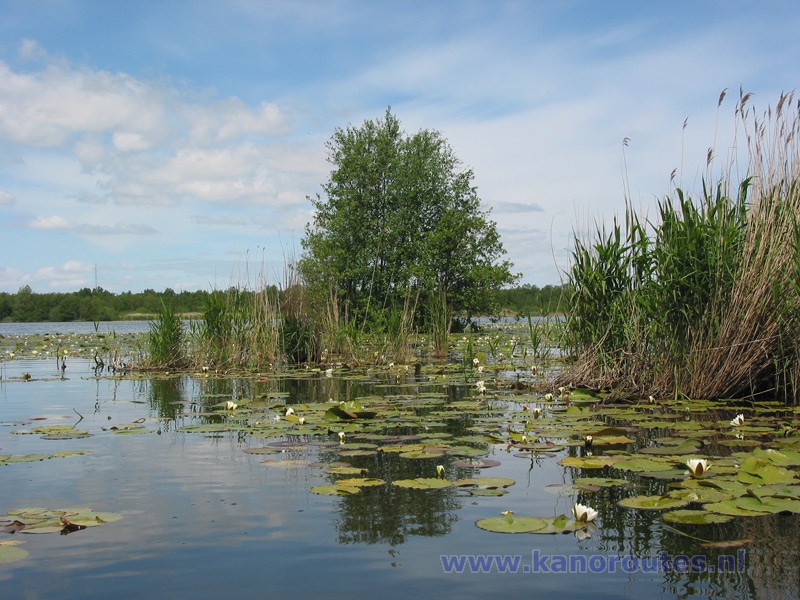 Wijde Gat, the largest lake. At pole 20 you find a passage to the Hilversums Kanaal.
Resting place near pole 17.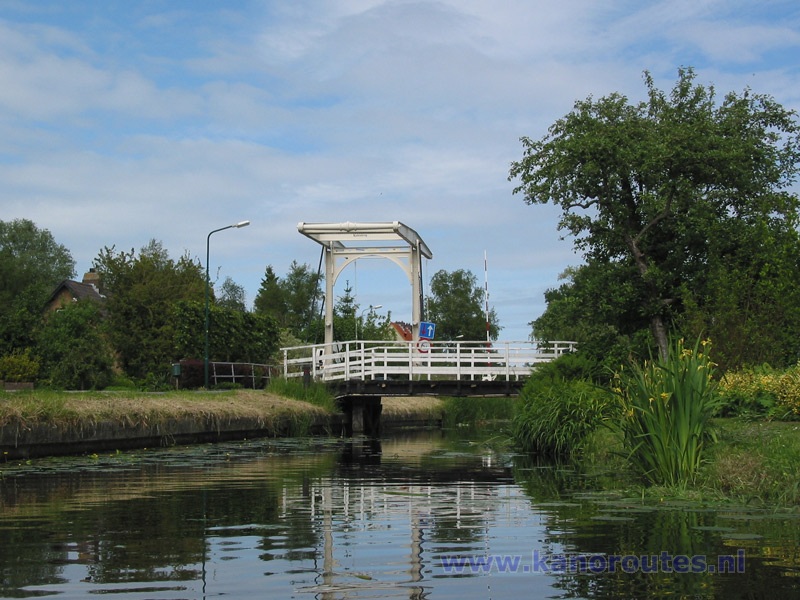 Kattenbrug (pole 12).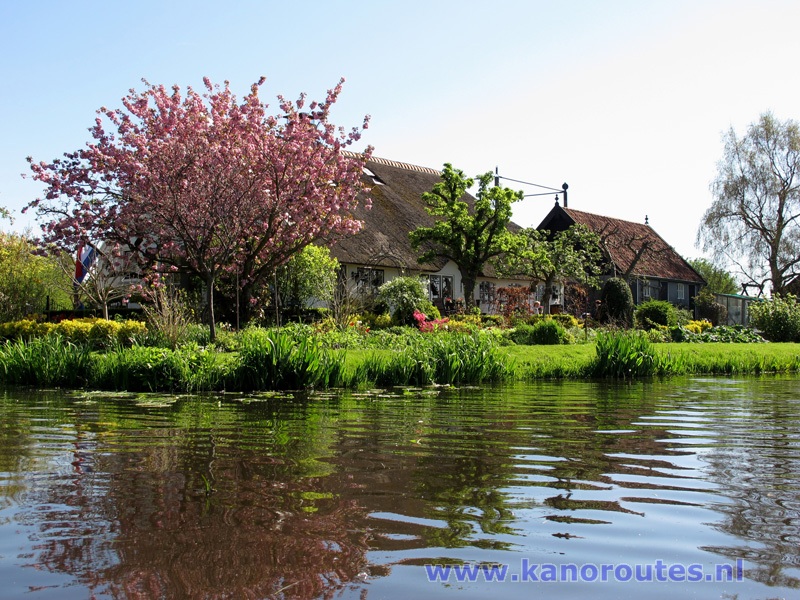 Kortenhoef.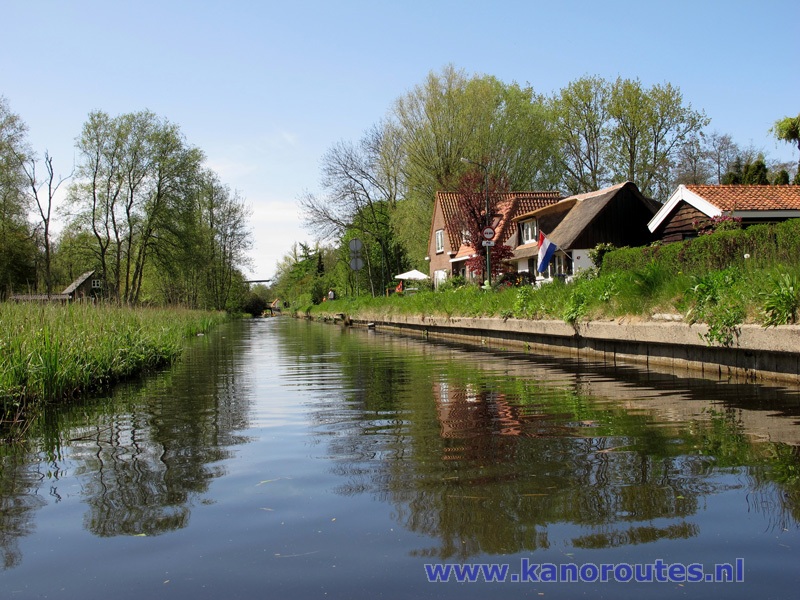 Canal along Graversbrug in the direction Oud Loosdrecht.