Round trip Kolhorn and Barsingerhorn: 10 km (3 portages)
No kayak rentals in this area.
Starting point between Kolhorn and Schagen
Kolhorn can be reached by the N248, between Schagen and Middenmeer. There is a kayak-route of about 10 km. Between Schagen and Kolhorn you exit the N248 towards Barsingerhorn. Just across the bridge you turn right on the narrow road along the canal. Under the high-voltage lines is the starting point at the portage towards the canal.
Paddle to the east in the direction Kolhorn. At the second bridge named Hemmerbrug you take the canoe across the dike. You pass a small nature-area where you can see spoonbills if you are lucky. At the pumping station there there is a kayak pier opposite the war monument at the crash site of a Lancaster bomber. Then you come to the village Kolhorn. This is a very beautiful canal. After it turns to the right there. A little further, there is a side-canal to the left. You go straight on. If you turn left you come at a dead end. There are some remnants of locks, but they are filled up. If you carry the canoe across you will come to the main canal towards Winkel after 1 km. The second canal on your left will take you into the fields for a long distance, but it is really not going any where. So keep going straight on. You pass the village Barsingerhorn. At the end of the village turn right. There is a kayak-pier where you can stop and have a look at the restored railroad-stop. In the past a tramway lead to the north to connect with the ferry towards the former island Wieringen and east towards Medemblik. After the tramway-station you turn right again. After a while you come at a bridge too low to pass underneath. But there are kayak-piers where you can take the canoe to the other side. At the end of the canal you come at the starting point.
GPS: Lat. 52.7990 Lon. 4.8325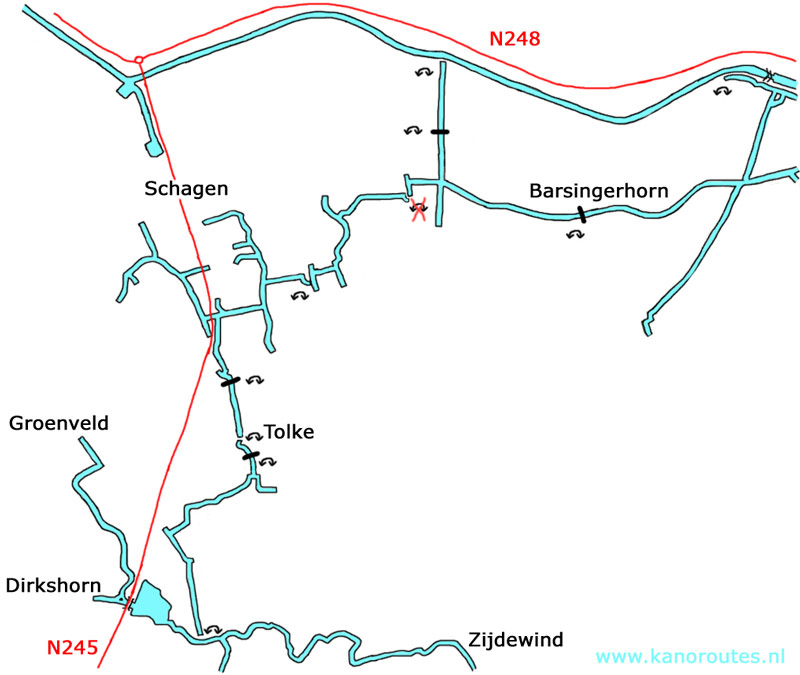 Route from Kolhorn to Dirkshorn.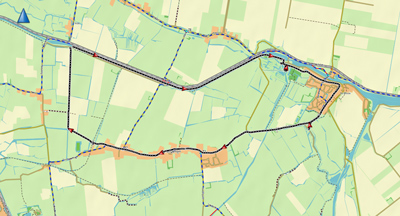 Downloadable GPS-track (11 km): Kolhorn
(unpack and open with Garmin Basecamp or other program).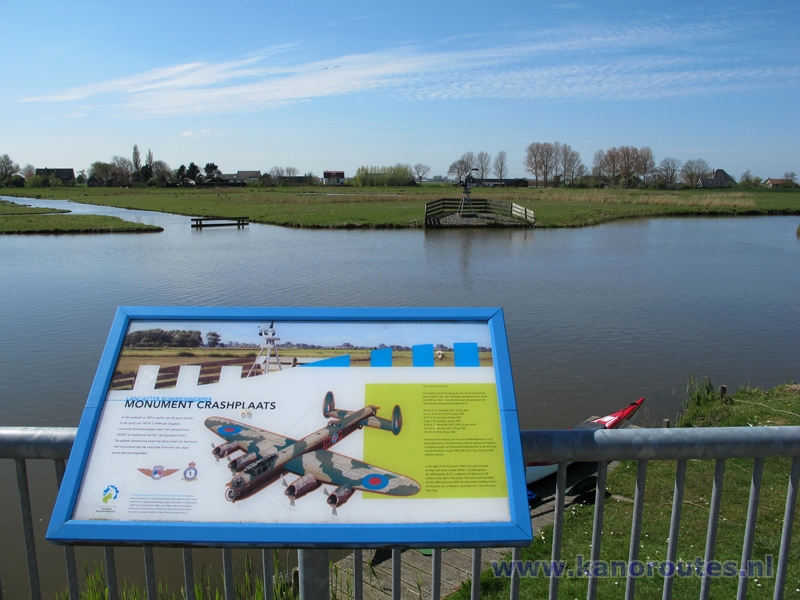 War monument at the crash site of a Lancaster bomber.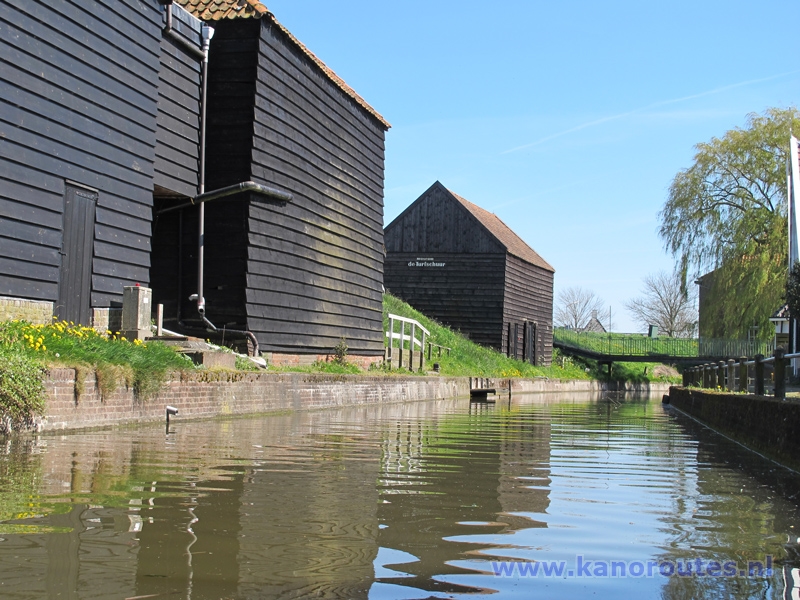 Black barns. There is a small kayak pier at the museum De Turfschuur.
Kolhorn.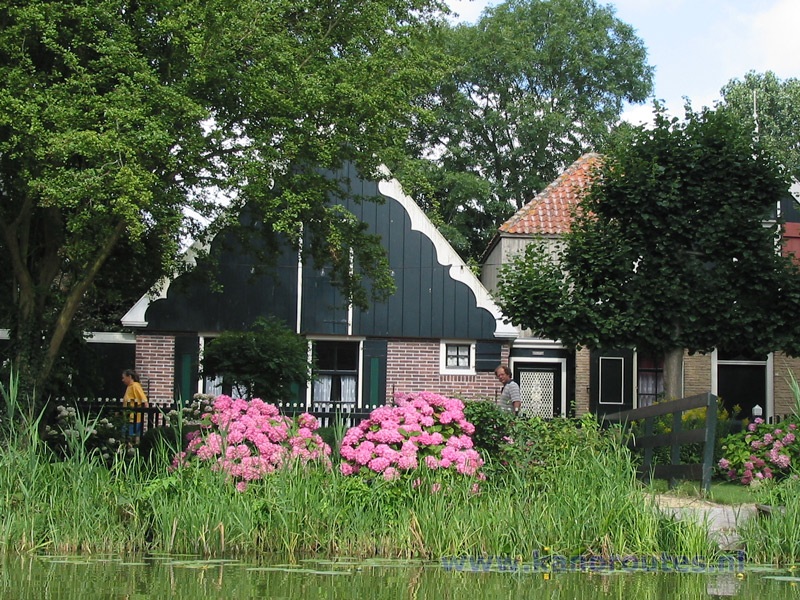 Kolhorn.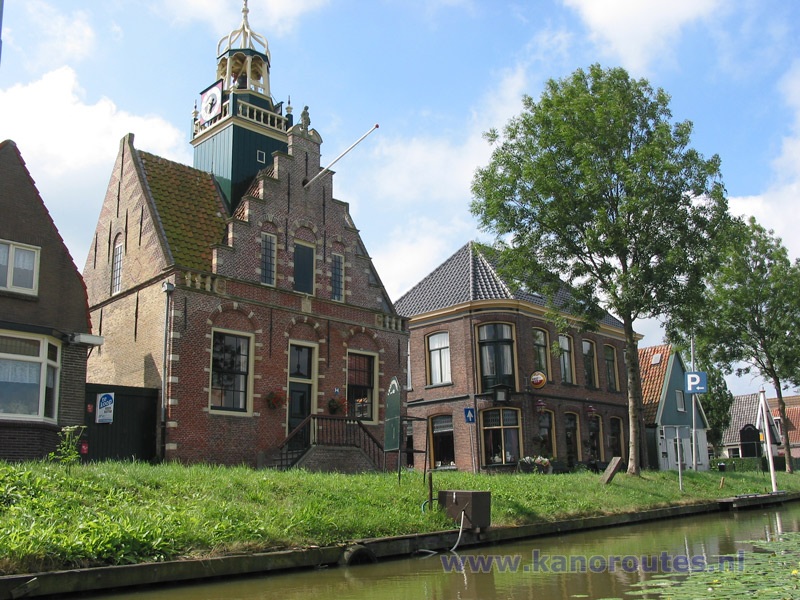 The former townhall of Barsingerhorn.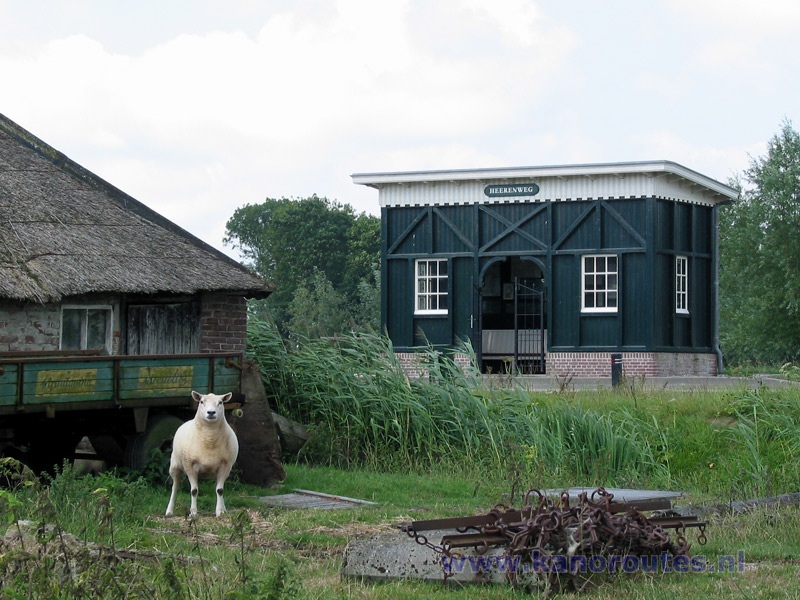 In the past there was a railway between Schagen and Medemblik. The railway station "Heerenweg" in Barsingerhorn was rebuilt in its original state.