A round trip of 16.5 km. starting in Oudebildtzijl.
No kayak rentals
Campings:
Het Bildt is situated in the north of the province Friesland. At the end of the Middle Ages clay was silted up along the north coast. This was fertile soil, so dikes were put up to protect the new land for getting flooded at storms. First the Oudebildtdijk was made and later the land was extended when the Nieuwebildtdijk was made. The early settlers were not Frisians, but people from the province Holland. They did not speak Frisian, and a new language came to exist that was a mixture of Dutch dialects and Frisian. To-day about 3600 people speak Bildt language. In Friesland the road-signs indicate the names in Frisian and the names in Dutch underneath it. On The Bildt the Dutch names are official, and the Bildt names are written underneath it.
This kayak route starts in Oudebildtzijl (Ouwe Syl), and goes along the new sea-dike and the old sea-dike that now lies in land.
Starting point Oudebildtzijl:
From Leeuwarden you head north on the N357 to Stiens. At Stiens you turn left at the roundabout on the N393 in the direction St. Annaparochie. At Vrouwbuurtstermolen you turn right. After you passed Oude Leije you turn left to Oudebildtzijl. In the center of the village you turn left just after the bridge. There is a small parking place along the canal and the sides are low, so it's easy to launch your kayak here.
From the starting point you head north. At Nieuwebildtzijl the canal bends left along the new dike. At this point there are more polders behind the dike. After a short distance there is a low passage through the dike. You can go through and navigate half a kilometer to the pumping station. It is a beautiful place with cattle on the dike along the canal, and the sea-dike in the distance. You continue to go west. When the canal makes a bend to the right you come at a bridge. For a visit of the restaurant and a look at the Waddenzee you can go to the side at the kayak pier at the bridge. You continue on the canal towards the pumping station. Turn sharp left here and keep a distance from the pumping station if it's working. After a short distance you go under a bridge and turn left again. Follow the canal along the old dike back to Nieuwebildtzijl. The canal makes a few bends and after the bridge you turn left at the T-junction. You're back at the starting point.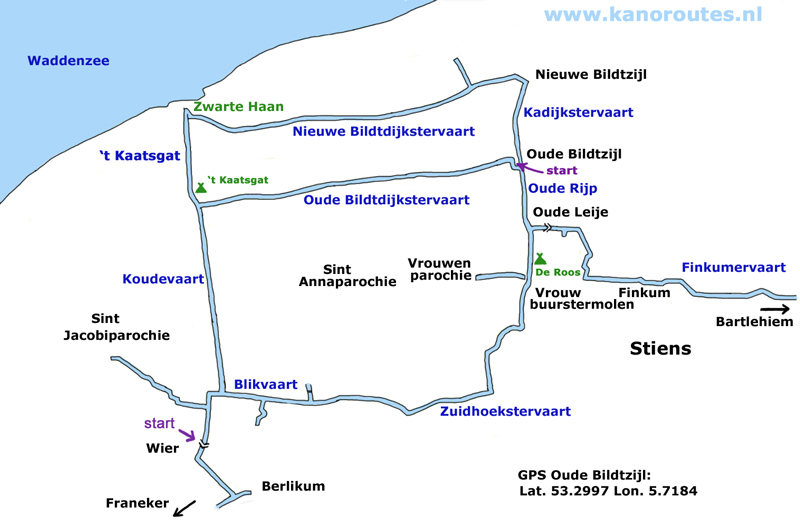 GPS: Lat. 53.2997 Lon. 5.7184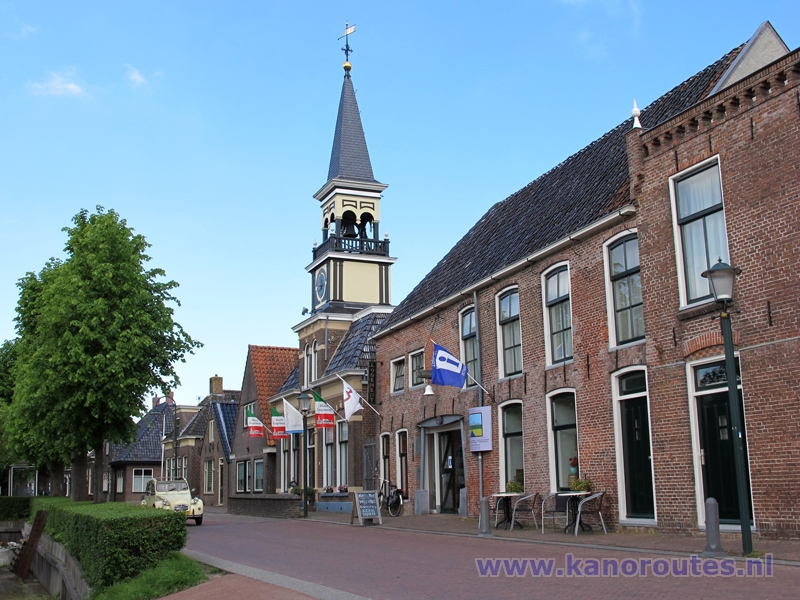 Oudebildtzijl.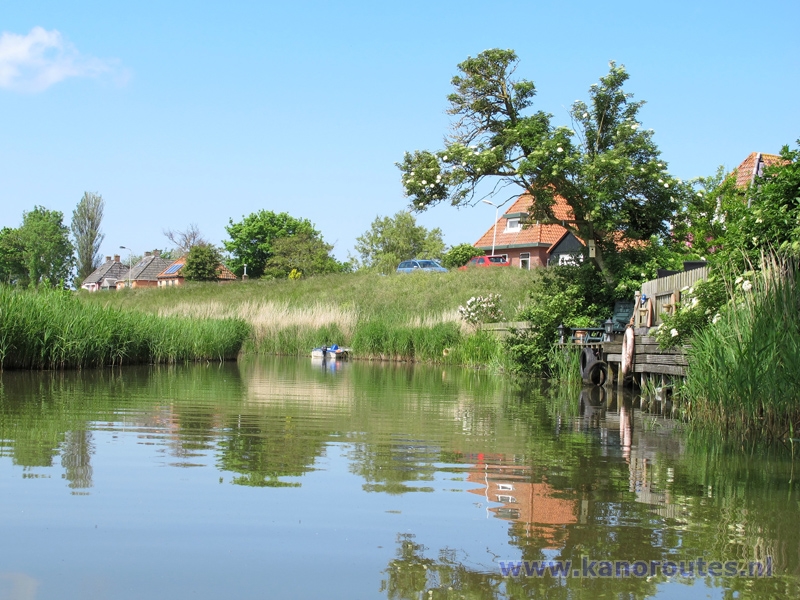 Nieuwebildtzijl.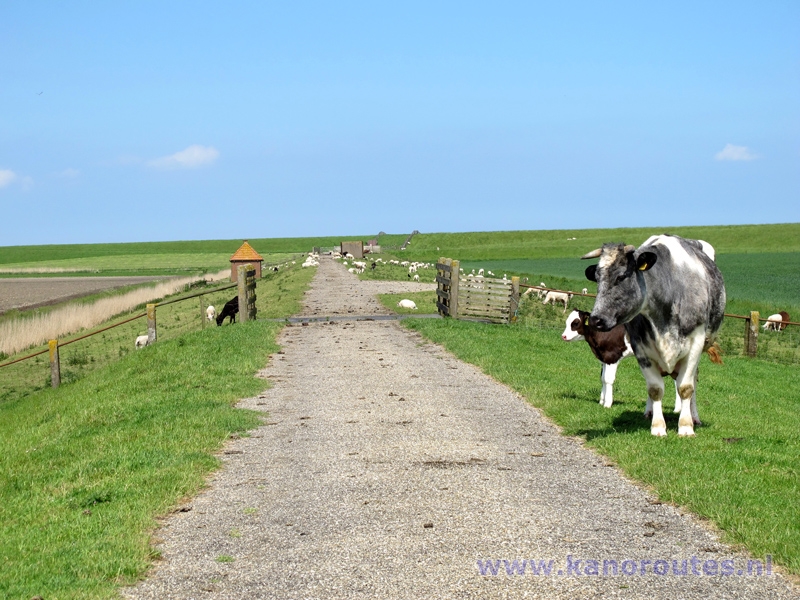 Nieuwebildtzijl.
Kayak pier at the bridge at Zwarte Haan.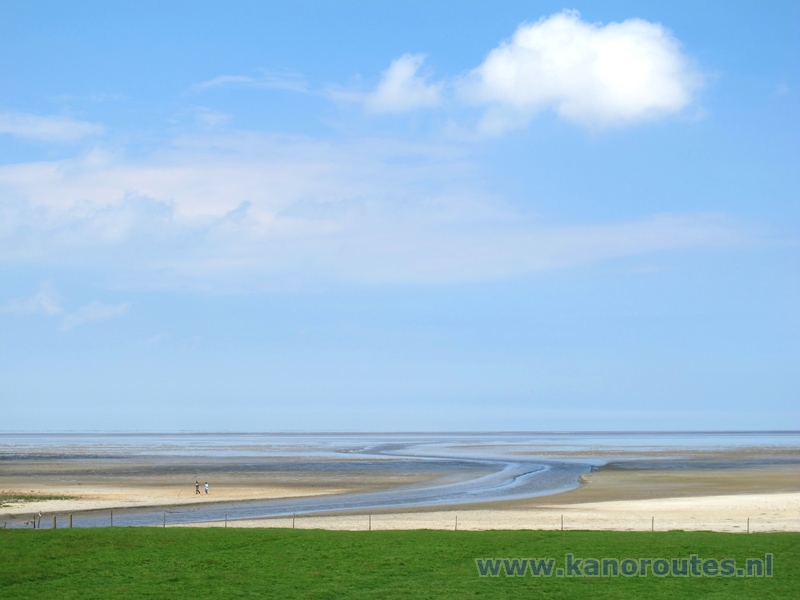 View on the Waddenzee at Zwarte Haan.
Dried mud at the Wadddenzee.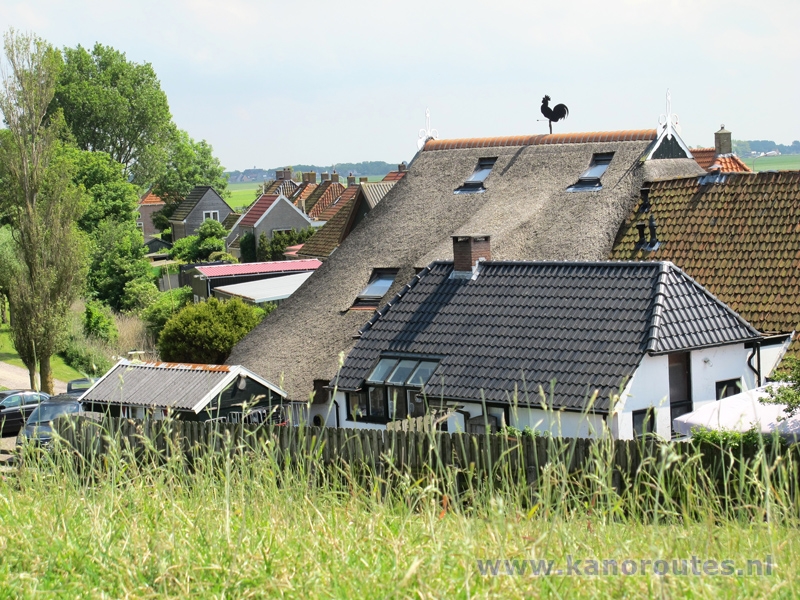 Black Rooster (Zwarte Haan).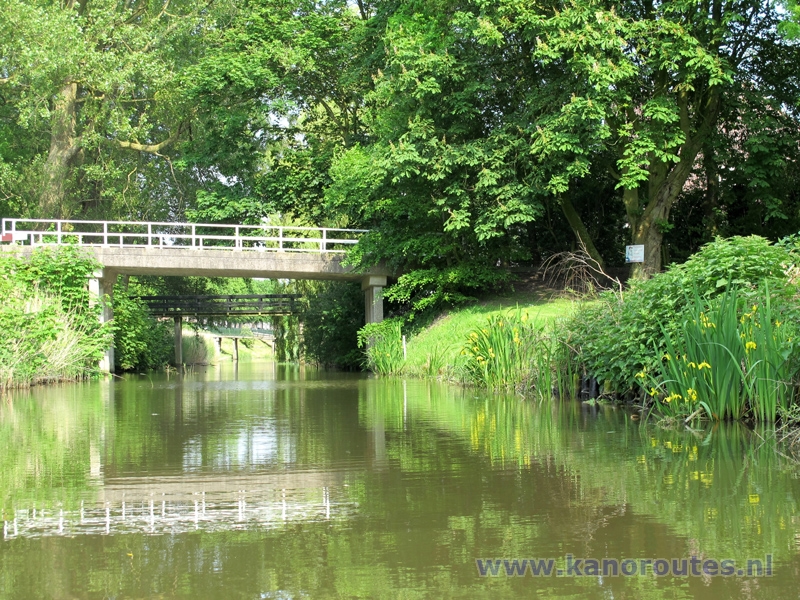 Oudebildtzijl.