This is a round trip of 21 km starting just outside Spaarndam. I can advise to make a detour through the canals of the city center.
No kayak rentals.
Starting point near Spaarndam:
Take the main road N208 from Haarlem towards IJmuiden/ Beverwijk/ Alkmaar. This is the beltway leading north towards the Velsertunnel. Exit at Santpoort/Spaarndam and follow the directions towards Spaarndam. You follow a narrow road towards Spaarndam. Just when you reach Spaarndam turn right. Just outside Spaarndam the road leads along the Spaarne. Usually there are many people fishing here, so follow the road until you come at a bridge. You can bring your kayak into the water at the side canal on your right. There will be no-one fishing here, there are no stones and you'll have no trouble with the waves of passing boats when stepping into the kayak. Just paddle under the bridge and you are on the former river Spaarne.
Starting point in Haarlem, Schalkwijk:
From the Europaweg take the Belgiëlaan. At the end you come at the Spaarne. Turn left and in 50 meters just before the scouting you find a kayak pier.
You turn right and follow the Spaarne towards the city center of Haarlem. You pass the old Droste chocolat factory. When you come at 2 bridges close together (one of them is a railroad bridge) you can either turn right for a detour through the canals, or go straight on towards the Cruquius. The Cruquius is one of the pumping stations powered by a steam engine that pumped the water out of the Haarlemmermeer to create a new polder. It is a museum now. You find it at the T-junction at the end of the Spaarne. There is a pier, but it is rather high for kayaks. At other places there may be stones just below the water surface, so it's not very easy to get to the side here. You turn left into the canal Haarlemmerringvaart. You pass the village Vijfhuizen, and when you come at another junction, you turn left. After passing the village Penningsveer you come at a lake named Mooie Nel. Like in Loch Ness it is said there is a monster living underneath the surface. It is named Nellie, but as you may have expected, no-one ever managed to make a photograph of her. Across the lake you head for Spaarndam. To go to your starting point you turn left here. When the Haarlemmermeer was made into a polder in 1851, a dam was made in the river at Spaarndam, so now it is a canal.
GPS Spaarndam: Lat 52.4094, Lon 4.6667.
GPS Haarlem Schalkwijk (Belgiëlaan): Lat 52.3643, Lon 4.6375.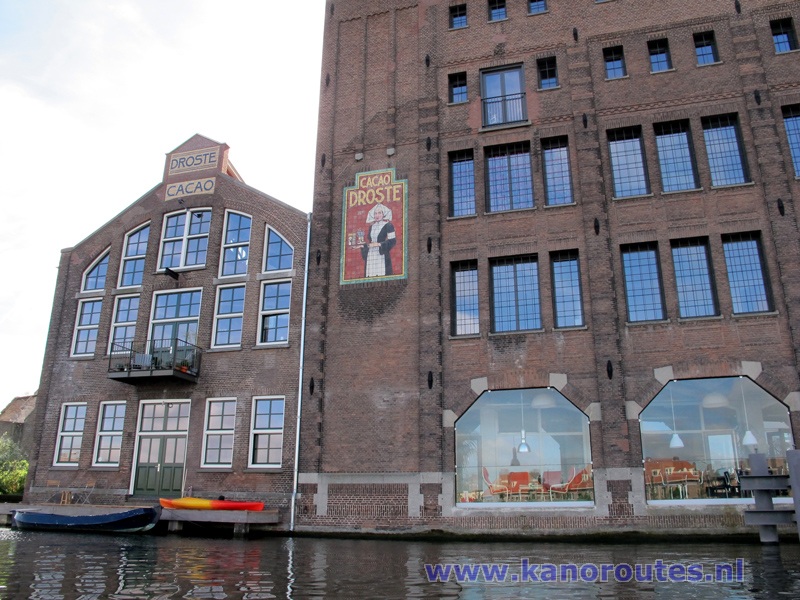 The former chocolat factory Droste.
The Spaarne.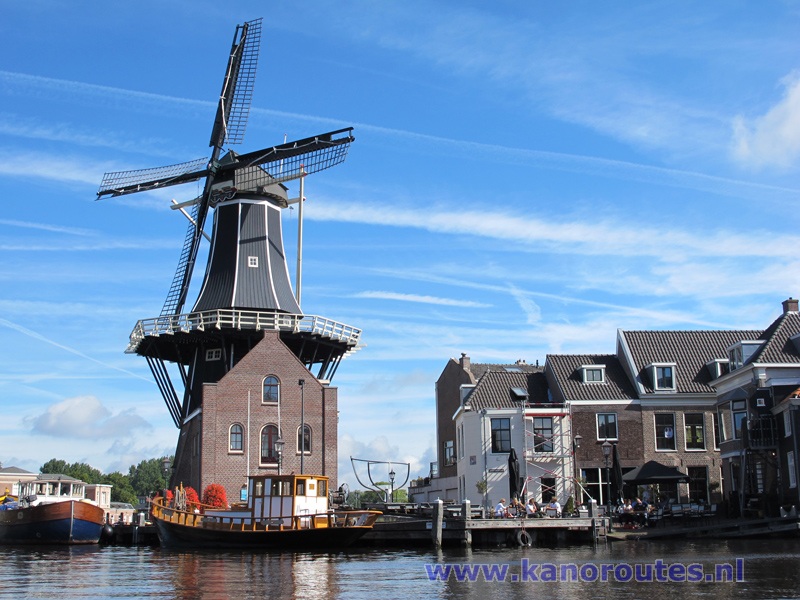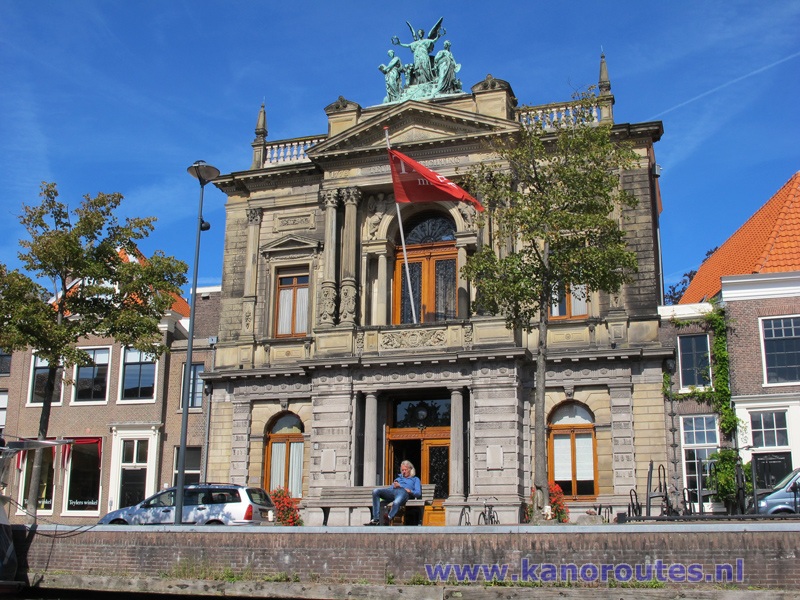 Teylers Museum.
The Spaarne.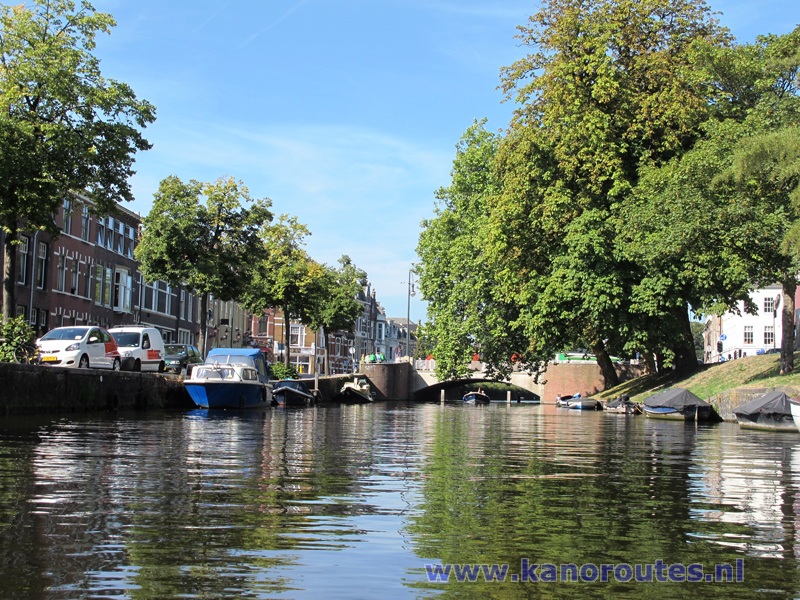 Gasthuissingel.
Church Bakenesserkerk.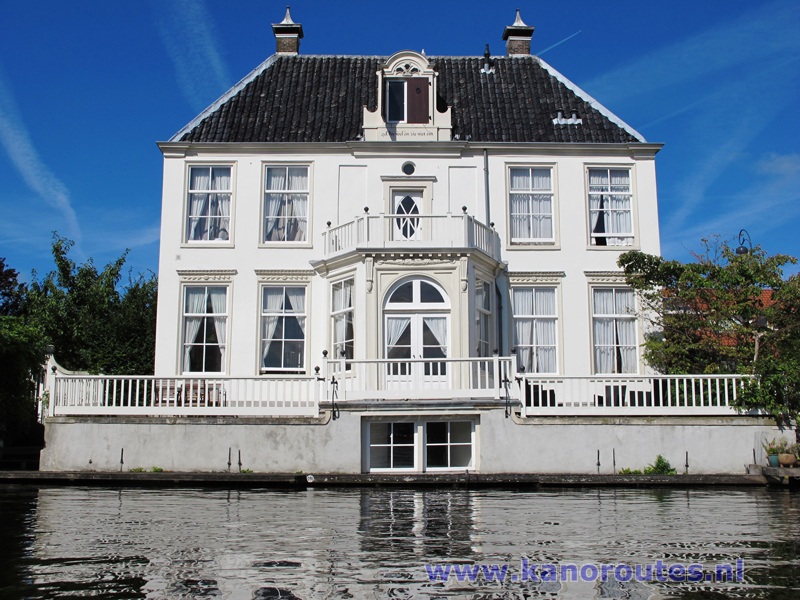 "Doe wel en zie niet om" (Do well and don't look back).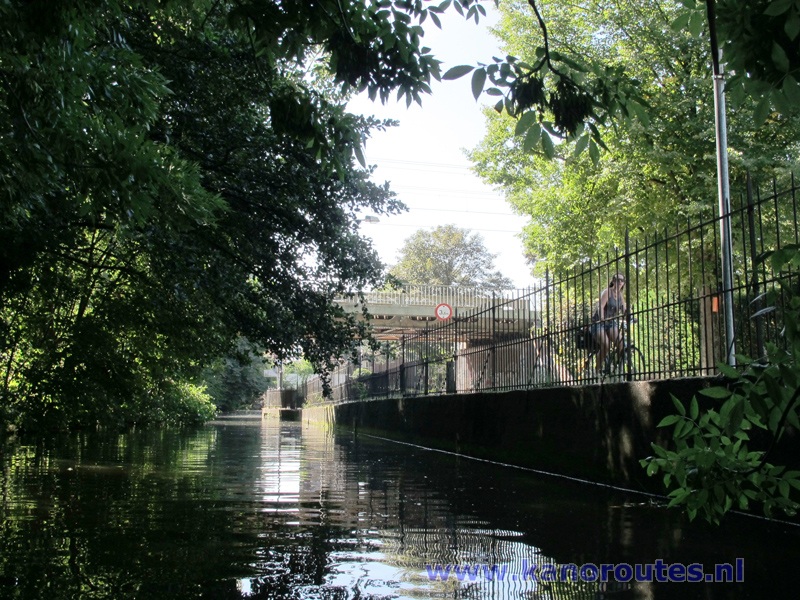 Bloemendaal.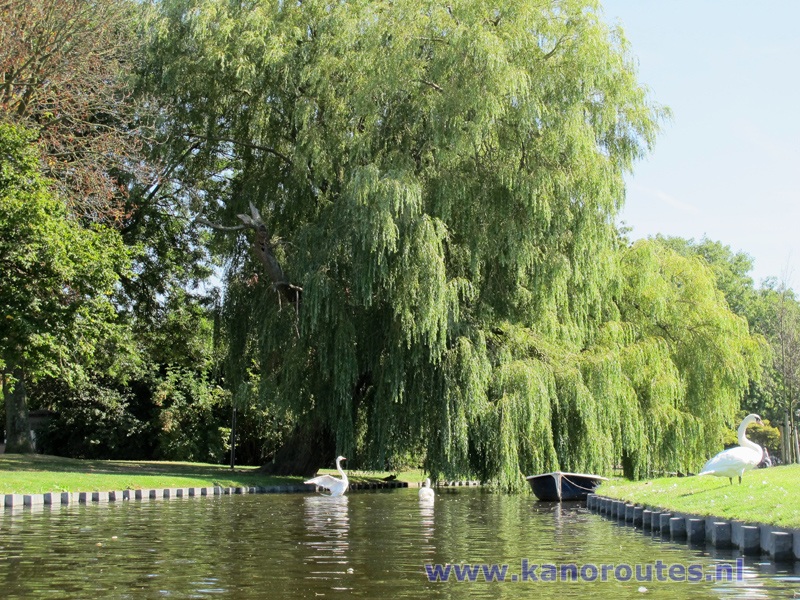 Zomervaart.
Plane taking off over the Haarlemmer Ringvaart.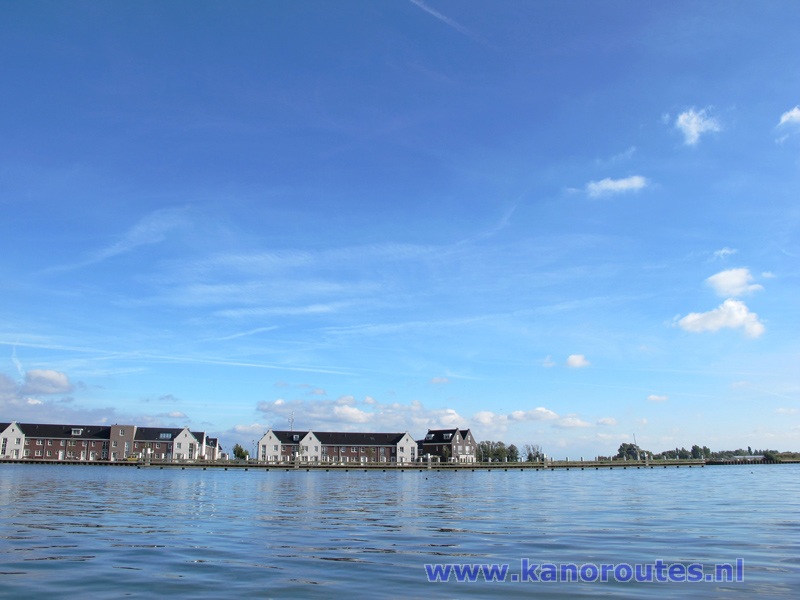 New houses in Spaarndam.