Round trip of 15 km: Around Delft passed Den Hoorn.
Kayak rentals:
Delflandhoeve
, Schieweg 166, 2627 AS Delft.
Starting point: opposite Op Hodenpijl, Rijksstraatweg 20, near Schipluiden.
From Amsterdam head south on the A4 passed The Hague and exit at Schipluiden. Turn left at the roundabout and follow the Rijksstraatweg (N468) along the canal. After the church you turn left across the bridge and turn left again until you arrive at the footbridge opposite the church. There is a good pier at the bridge suitable for kayaks. Behind the church Op Hodenpijl is an organic restaurant. There also is a vegetable shop and often there are activities like music, lectures, workshops etc. Just check the website for further information. It is possible to stay overnight here, but its very basic.
If you come from Rotterdam, head towards The Hague on the A13 and exit at Delft-Zuid (TU). Turn left on the Kruithuisweg. At the end you turn left on the A4 and take the first exit towards Schipluiden.
From the starting point you head north-east across the aqueduct across highway A4. After the second bridge you turn left towards Den Hoorn. There are several bridges. Two of them are very low, but if you bend forward you can go under them. Keep following the canal. After 3.7 km you come at a T-junction. Turn right on De Vliet towards Delft. Follow the bend to the left under the Rijneveldbrug. After the next bridge, the Plantagebrug, you can turn right into a narrow canal. After you have explored the canals in the city you come at the Kolk. Take the canal to the west passed the railway station. After a short distance it makes a bend to the left. From here it is 3.5 km towards the starting point. For a map of the wider surroundings of Delft, have a look at the site of Kayak Club De Windhappers in The Hague.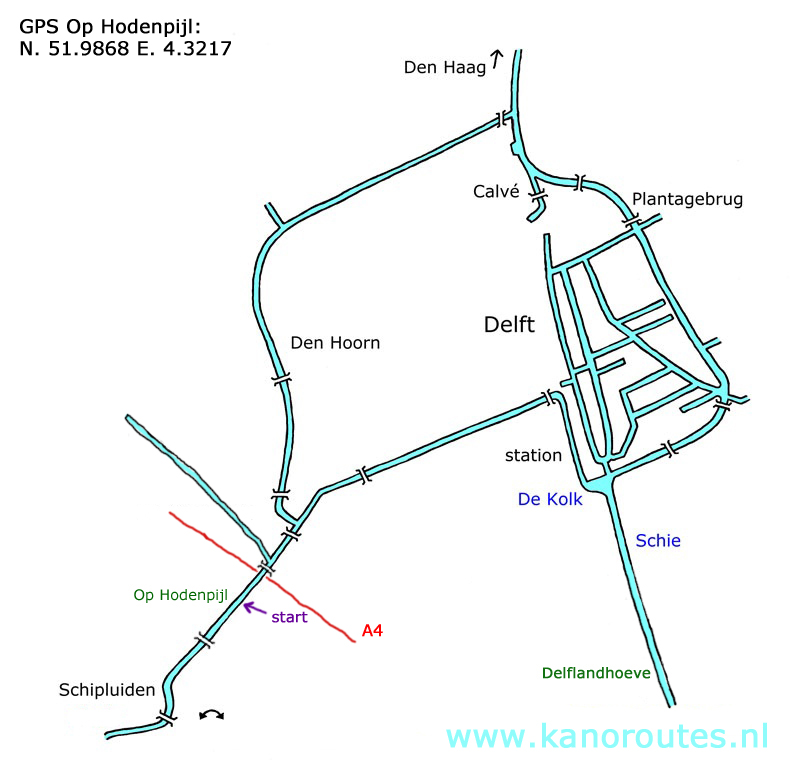 GPS Schipluiden, Op Hodenpijl: N. 51.9868, E. 4.3217.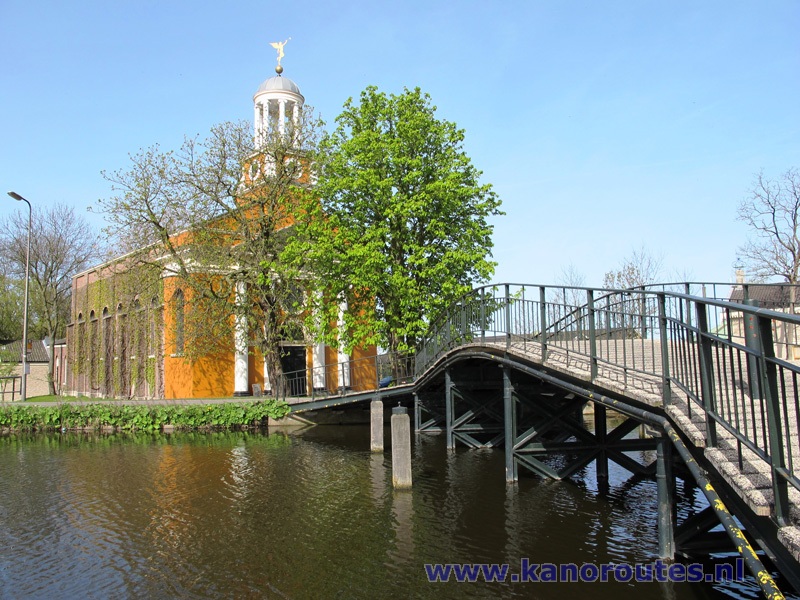 Starting point at the church and restaurant Op Hodenpijl near Schipluiden.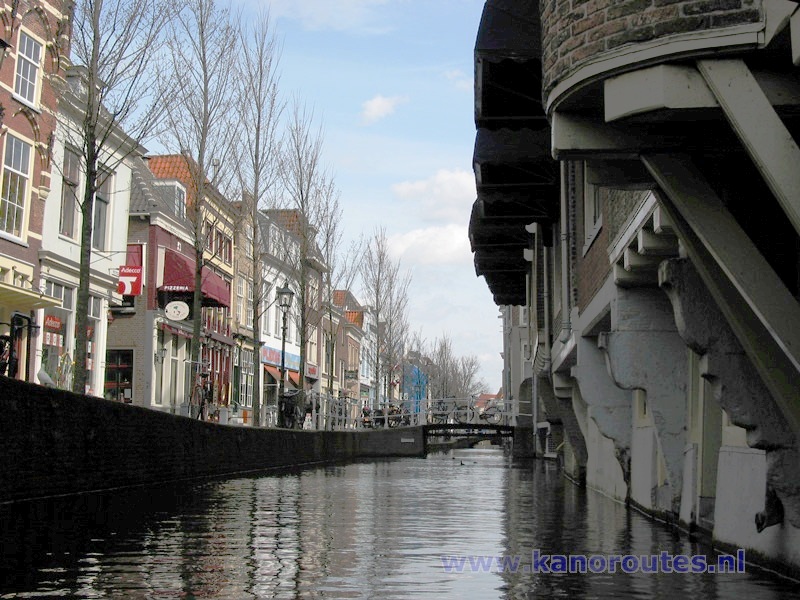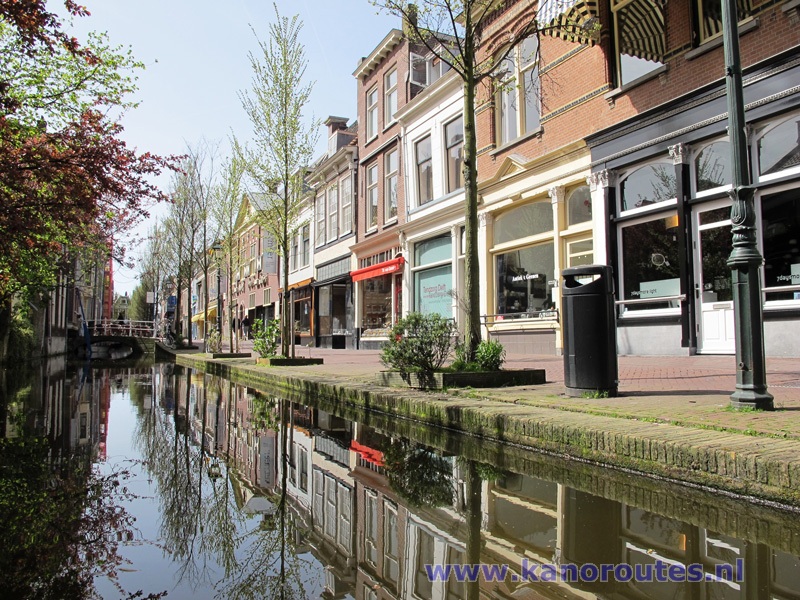 A glass of Oranjebitter (traditional liquer) was handed over by some students on Queensday (April 30).
Oosterpoort.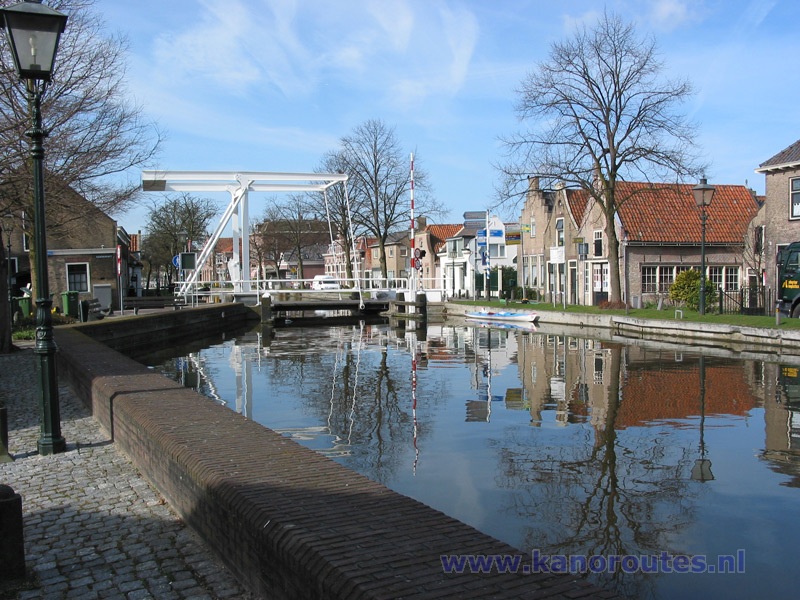 Schipluiden.