Round trip of 15-17 km: Around Delft passed Den Hoorn.
Kayak rentals:
Delflandhoeve
, Schieweg 166, 2627 AS Delft.
Starting point: opposite Op Hodenpijl, Rijksstraatweg 20, near Schipluiden.
Take the A4 and exit at exit 13 towards Schipluiden. Turn left at the roundabout and follow the Rijksstraatweg (N468) along the canal. After the church you turn left across the bridge and turn left again until you arrive at the footbridge opposite the church. There is a good pier at the bridge suitable for kayaks. Behind the church Op Hodenpijl is an organic restaurant. There also is a vegetable shop and often there are activities like music, lectures, workshops etc. Just check the website for further information. It is possible to stay overnight here, but its very basic.
If you come from Rotterdam, head towards The Hague on the A13 and exit at Delft-Zuid (TU). Turn left on the Kruithuisweg. At the end you turn left on the A4 and take the first exit towards Schipluiden.
From the starting point you head north-east on the Gaag. You pass the aqueduct across highway A4. After the second bridge you turn left on the Kerstanje. There are two very low bridges. If you can't pass under them you can portage. There are kayak piers. Keep following the canal. After 3.7 km you come at a T-junction. Turn right on the Delftse Schie towards Delft. Follow the bend to the left. After the Plantagebrug, you can turn right into a narrow canal.
After you have explored the canals in the city you come at the Kolk. Take the canal to the west. This is the Westsingelgracht. There are new quays with underground garages and railway line. After the railwaystation the canal bends to the left and is named Buitenwatersloot. Outside the city this is the Gaag. You go straight on towards the starting point.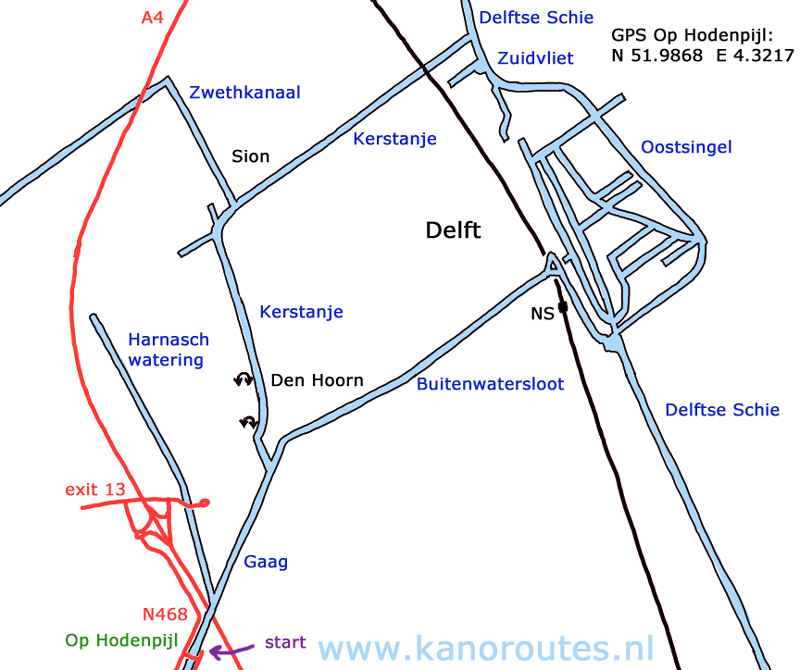 GPS Schipluiden, Op Hodenpijl: N. 51.9868, E. 4.3217.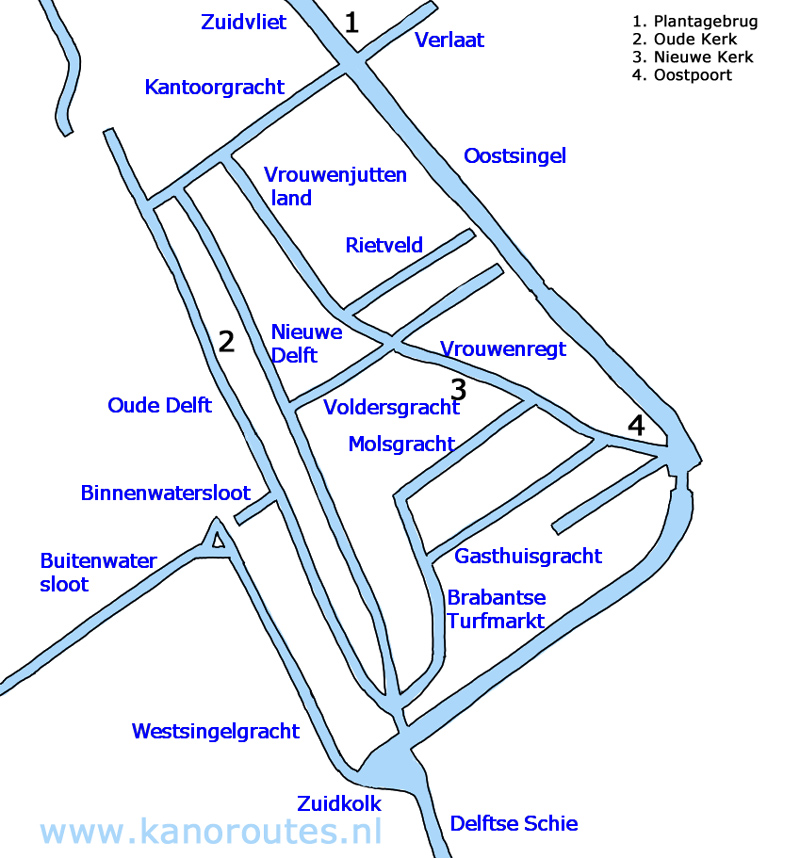 Delft city center.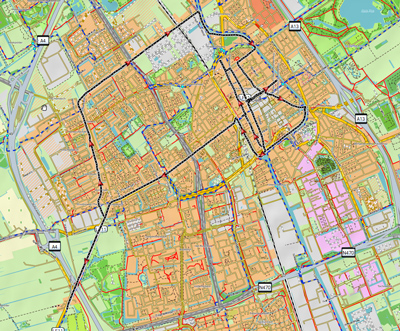 Downloadable GPS-track (16.7 km): Delft.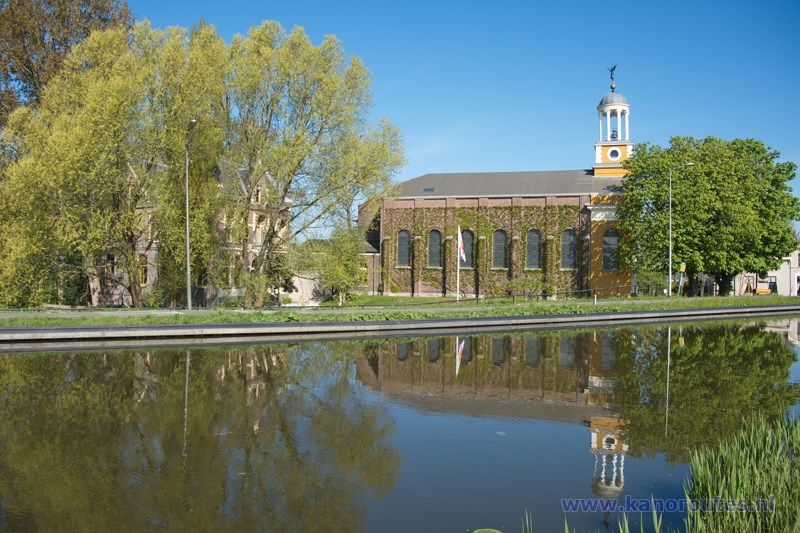 Starting point at the church and restaurant Op Hodenpijl near Schipluiden.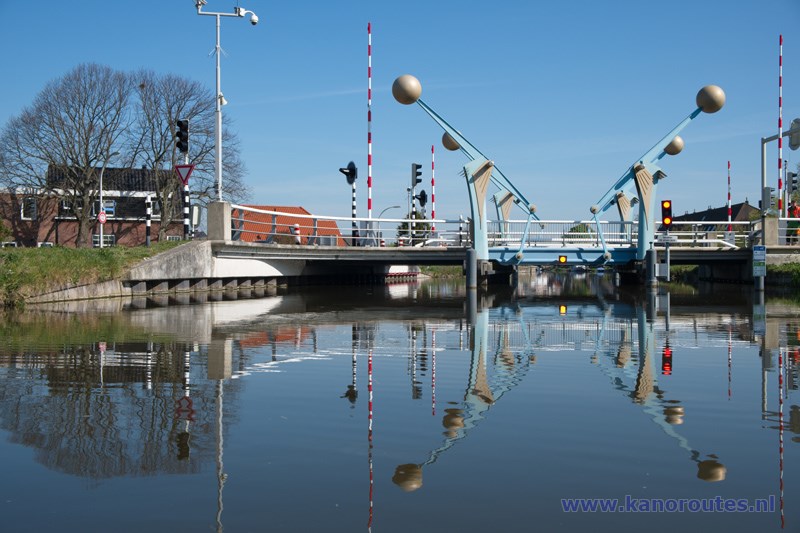 Bridge Overgaagbrug across the Gaag.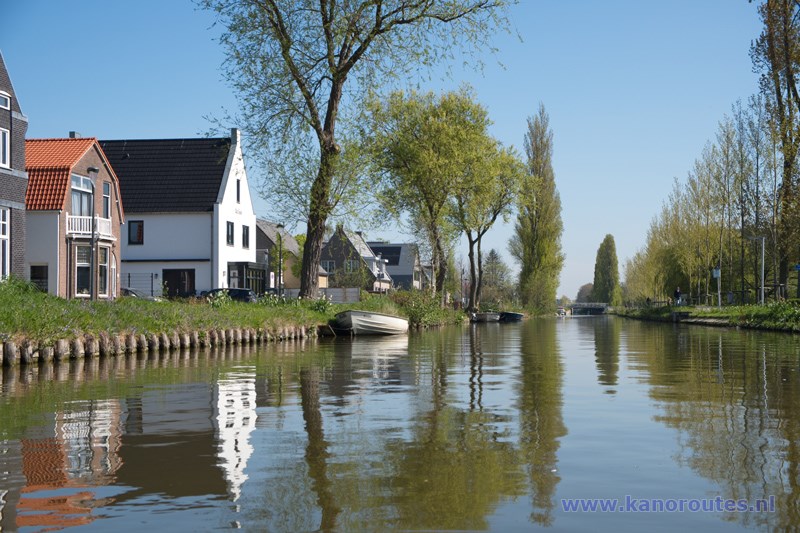 Kerstanje.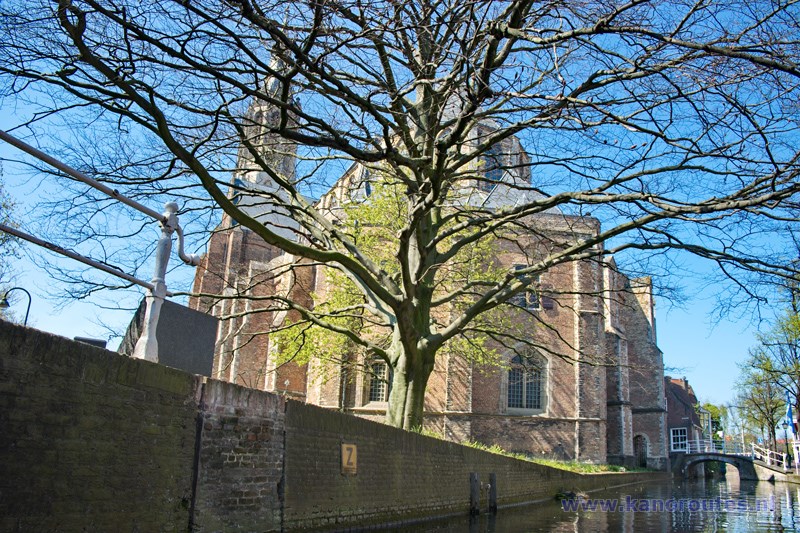 Nieuwe Kerk along the Vrouwenregt.
Canal "Oude Delft" and Oude Kerk.
Vrouwenregt.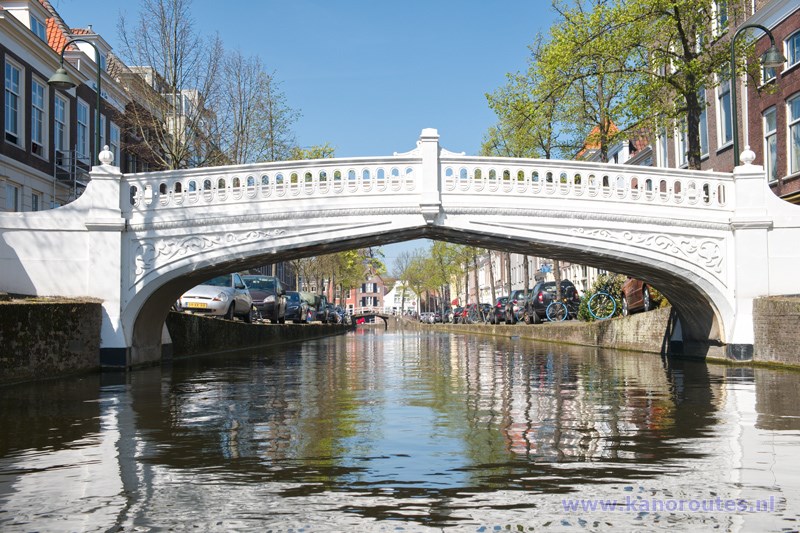 Visbrug across the Nieuwe Delft. This is a footbridge made of iron.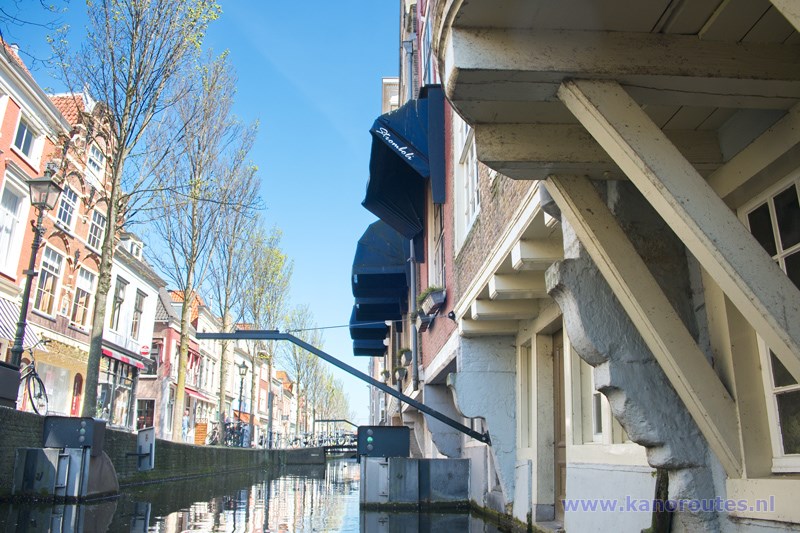 Canal along the Vlamingstraat.
Pigeon escaped from the cat.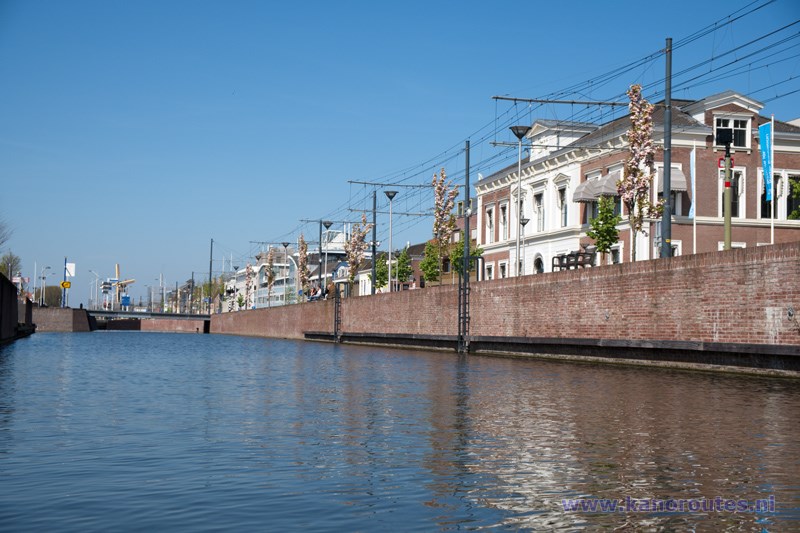 Westsingelgracht.