Distance to Delfzijl 10 km. Round trip (ANWB route Gr-5) 19 km. Combined route of 27 km.
Kayak rentals:

Wirdumerklap bij Wirdum, tel.: 0596-572335. Er is een terras aan het water, en een mini-camping.
Camping De Otter along the Schildmeer.
Starting point Wirdumerklap:
In the northeast of the Netherlands you find the canal Damsterdiep between the town Groningen and Delfzijl. The most beautiful part is between Wirdum and Appingedam. A good starting point is at kayak center Wirdumerklap near Wirdum. To get here you follow from Groningen the N41 in the direction Delfzijl. Opposite the exit Wirdum you turn right. You cross the narrow bridge and turn right again.
To Delfzijl:
After you passed Appingedam you can continue toward the end of the canal in Delfzijl. Although it's a nice trip, there's nothing historical to be seen here. Just before you enter the town you pass the rowing club of Delfzijl and after a bend to the left there is a kayak pier with picnic-table. At the end of the Damsterdiep you can turn left into the moat. At the end there is a fountain.
A round trip to the north:
In the center of Appingedam you can take a side-canal to the north. You come at a T-junction and here you turn left and go under a railroad bridge. Follow the canal into the area named Fivelingo. As you proceed you can see the sides of the canal become higher. The land is shaped like a plate. The lowest part is in the center and towards the coast the land lies higher. After 4 km you come at a bridge. You turn left just before the bridge. Once there were signs on every intersection, but many are damages of disappeared (like the one on this intersection). At the next T-junction you can turn left towards Krewerd, but this is a dead end, so you turn right. From here on you keep turning left. There is a pier and a picnic table where the canal gets near powerlines. You can see them from a distance. About 1.5 km further on you pass the village Oosterwijtwerd. There is a restaurant with terrace along the canal. From here is is 2.5 km towards the Damsterdiep. Here you turn right to return to Wirdumerklap.
To the lake Schildmeer:
The Schildmeer is about 3 km south of Appingedam following the Groeve. About halfway you'll have to cross the Eemskanaal. There are locks on both sides (Groevesluizen), but there are good kayak piers so you can carry the kayak passed the locks.
GPS Wirdumerklap: Lat. 53.3131 Lon. 6.7855.
GPS Schildmeer: Lat. 53.6667 Lon. 6.8289.
Damsterdiep between Wirdum and Appingedam on a early morning in April.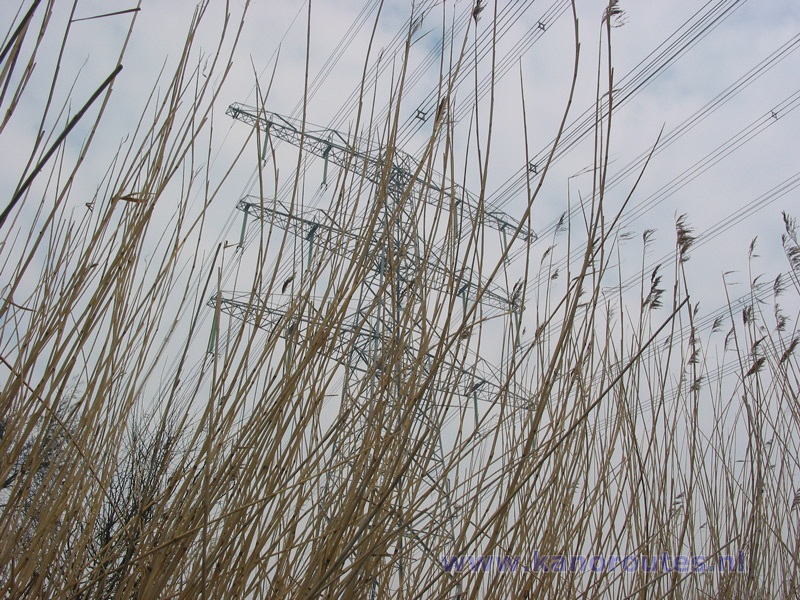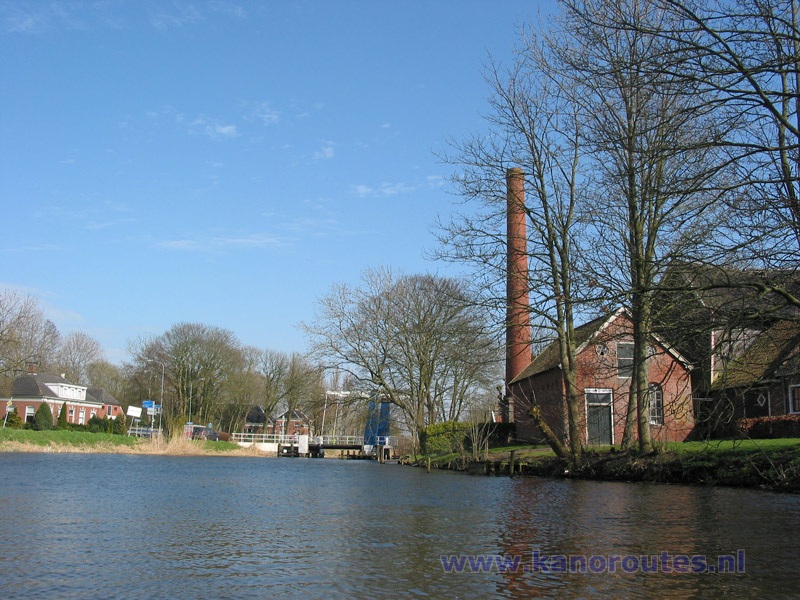 Damsterdiep near Appingedam.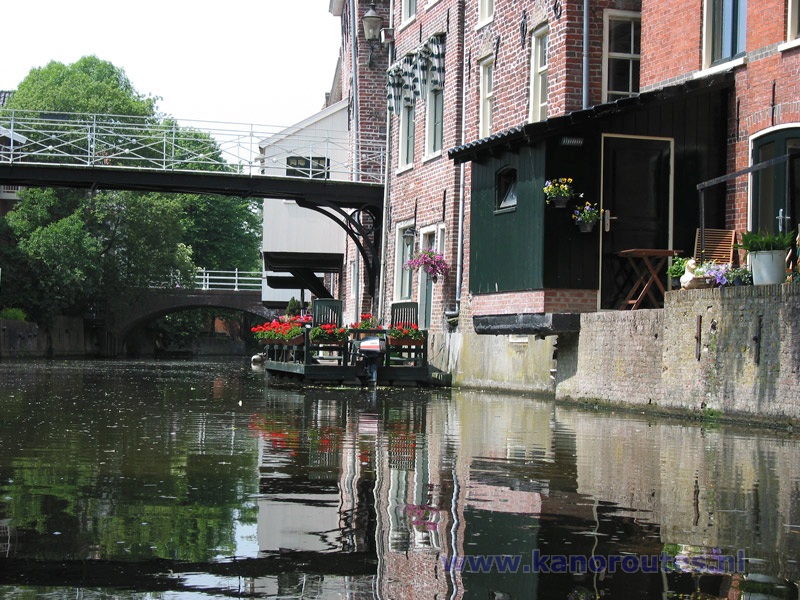 Appingedam.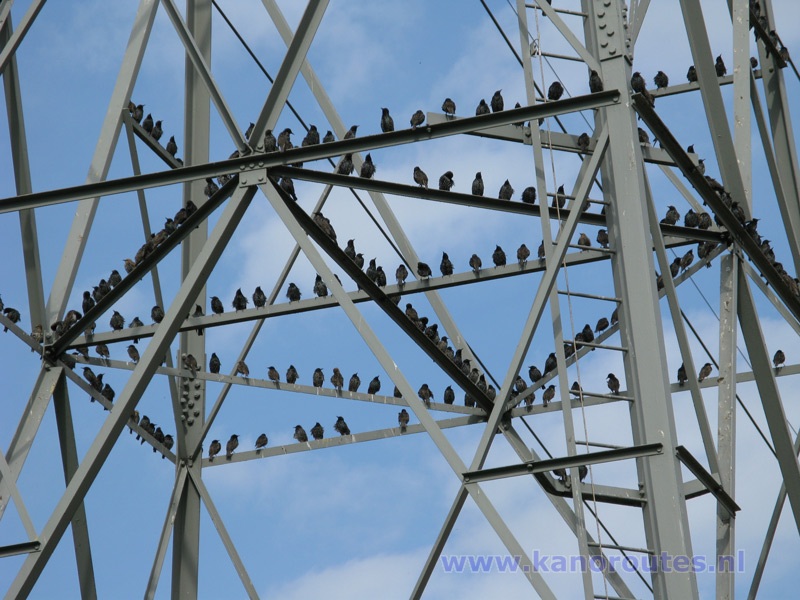 Birds on a lattice steel pylon along the Groeve.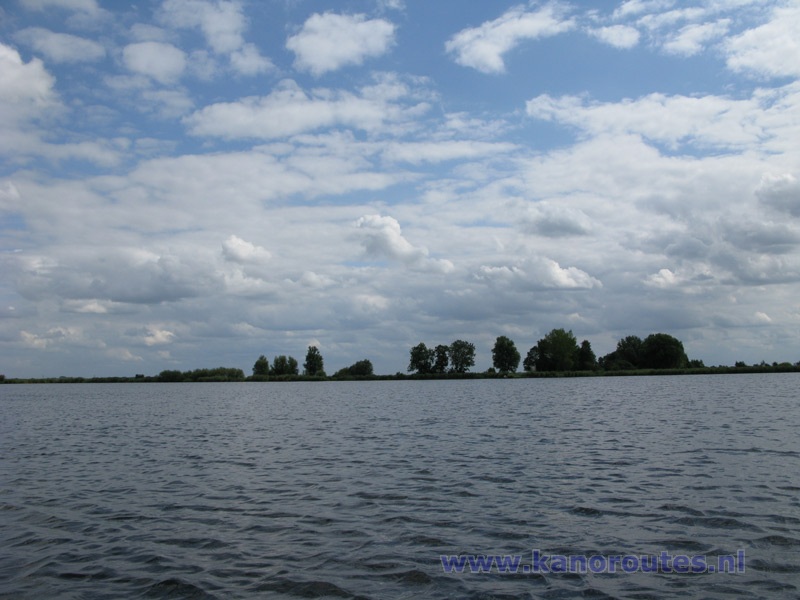 Schildmeer.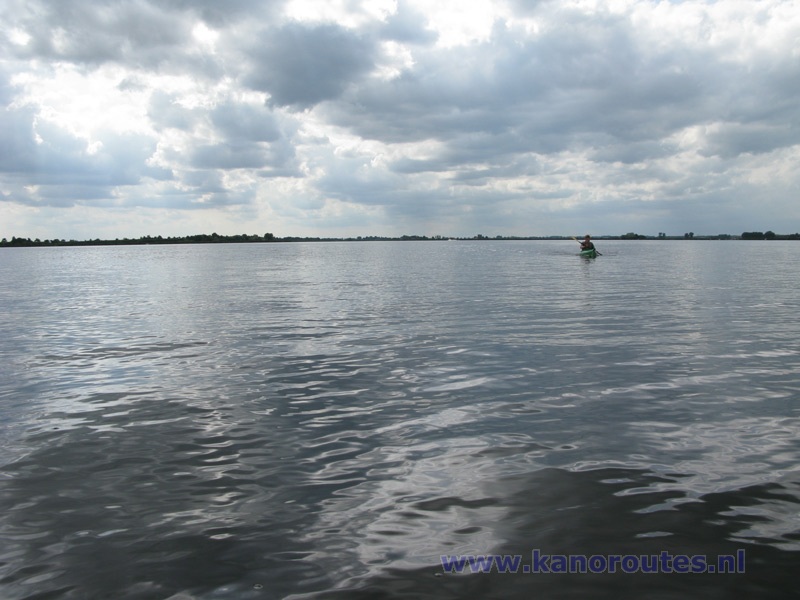 Schildmeer.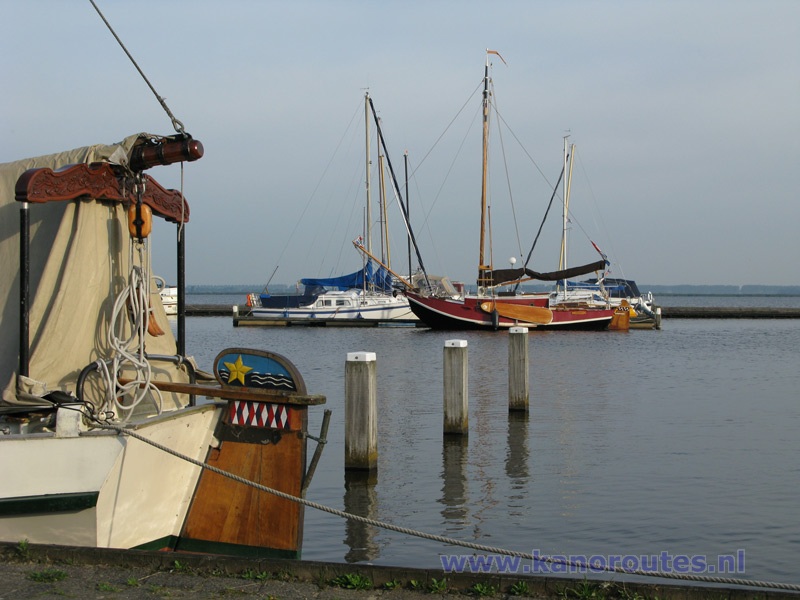 Marina at the Schildmeer.