There are four marked routes in the area.
There are also numbered poles to indicate your position. For more details you can download a map (PDF) here.
You can follow one or more of the marked routes, but you can also decide for yourself where to go. The whole area is beautiful. It is possible to navigate on the canal around the area (25 km), but it's not so very interesting because for long distances you see nothing but reed. There are three places where you can portage from the surrounding canal to the Eilandspolder.
Kayak rentals:

Camping Tuinderij "Welgelegen", Raadhuisstraat 24a, 1484 EN Graft. Tel: 0299-673032.
Farm Schermereylandt, Oostdijkje 7 1483 AA De Rijp, Tel: 0299-673757.
Starting point Schermerhorn:
A good starting-point is near Schermerhorn near the Museum Windmill. Coming from Alkmaar you pass the exit Schermerhorn and turn right just across the bridge. This is a dead end and there is no sign. At the end of the road you see a kayak-pier on your left.
Starting point Driehuizen:
Another good starting point is in Driehuizen. Enter the village across the bridge and then turn right. Just outside the village you see the kayak pier on your left. From this point you can paddle towards De Lei or to the left behind the houses of Driehuizen. Restaurant De Vriendschap can be reached from the water. Their speciality is pancakes.
The area once was an island situated between the Schermer and Beemster. These are now polders reclaimed from the sea. The land-level of this area is much higher, although you don't get that impression when kayaking on the many canals. De Rijp once was a sea-port from where whale hunters sailed to Spitsbergen.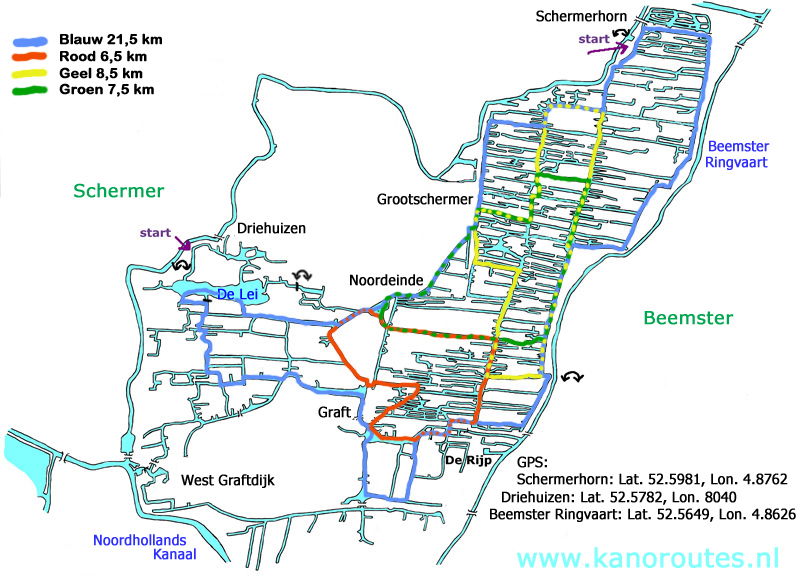 GPS:
Schermerhorn: N 52.5981, E 4.8762
Driehuizen: N 52.5782, E 4.8040
De Rijp (Wollandje): N 52.5599, E 4.8449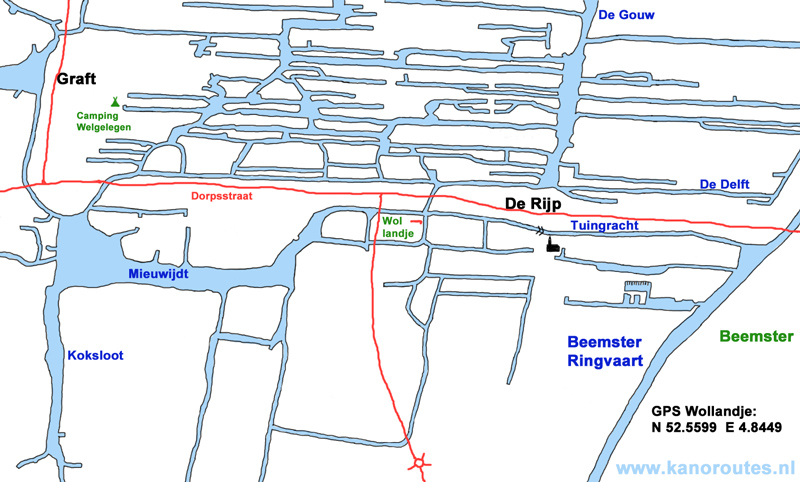 De Rijp.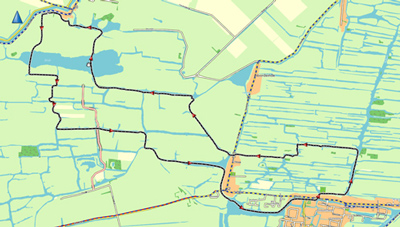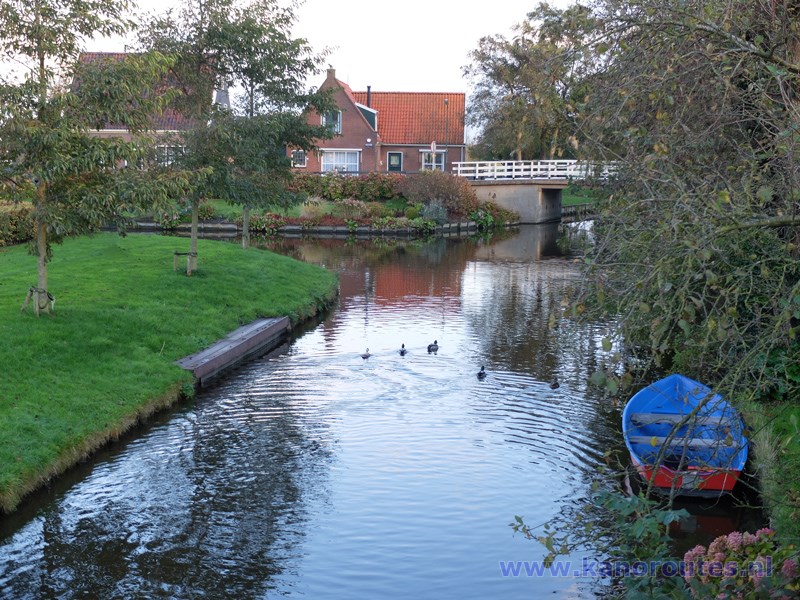 New kayak pier at the parking place "Wollandje", near the center of De Rijp.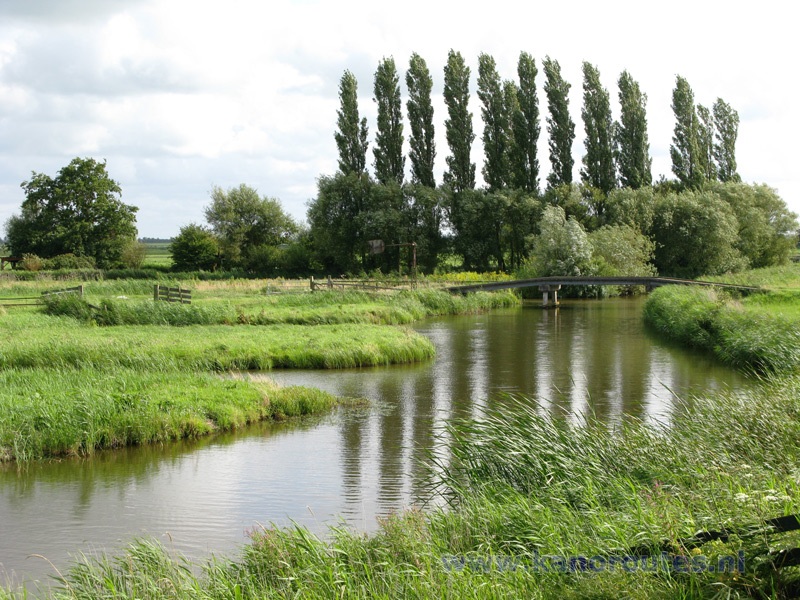 Starting point Schermerhorn.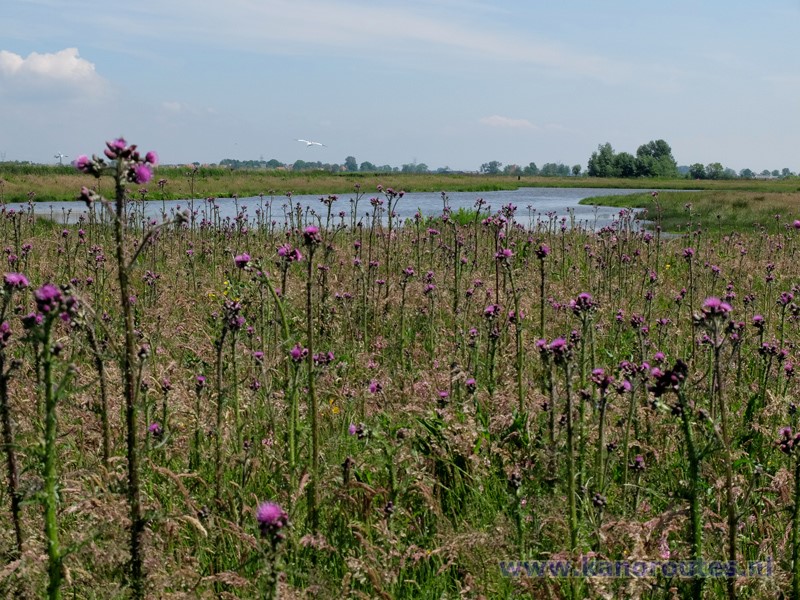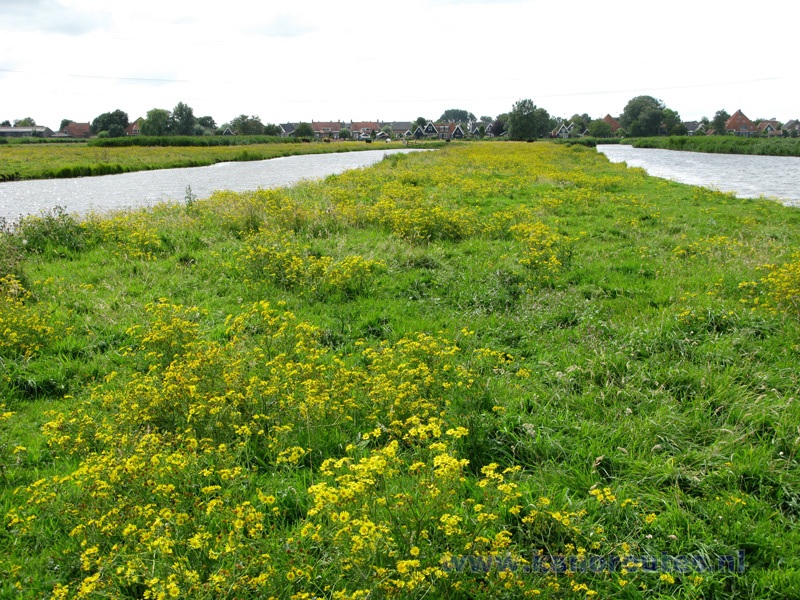 In the distance you see Grootschermer.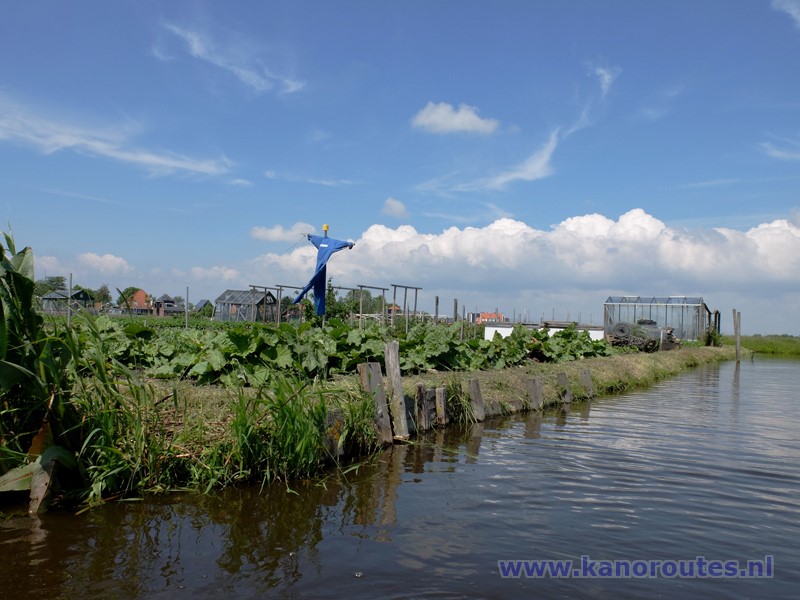 West Graftdijk.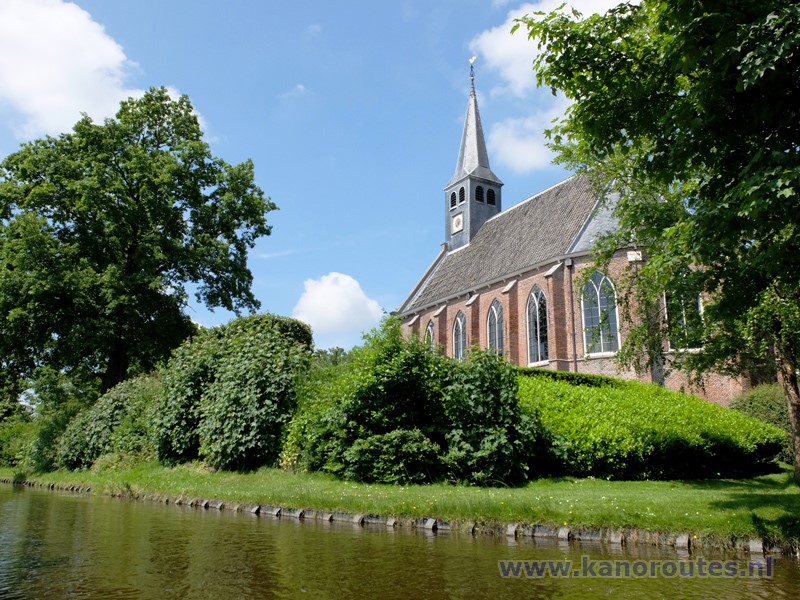 West Graftdijk.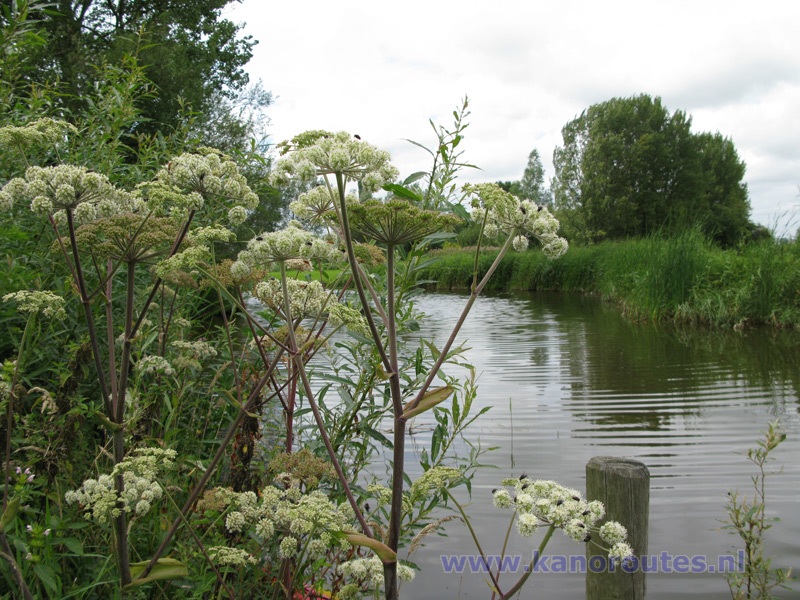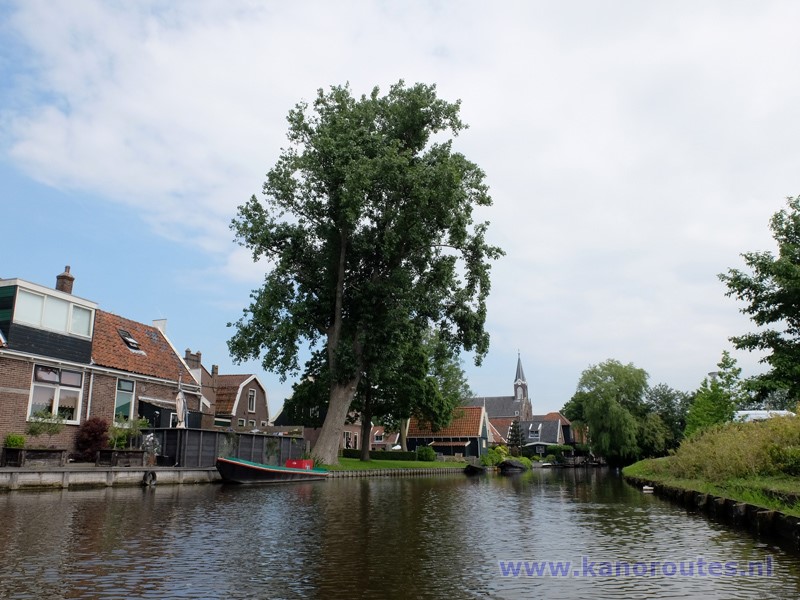 De Rijp.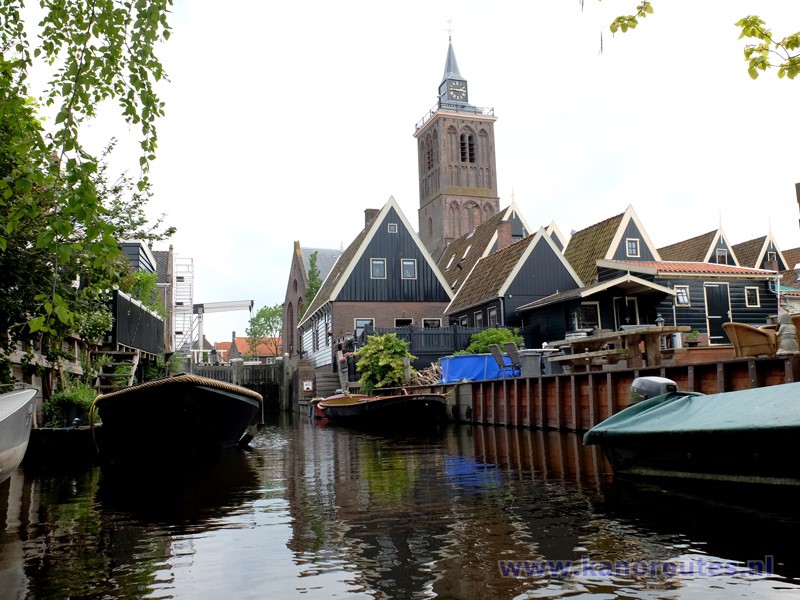 De Rijp.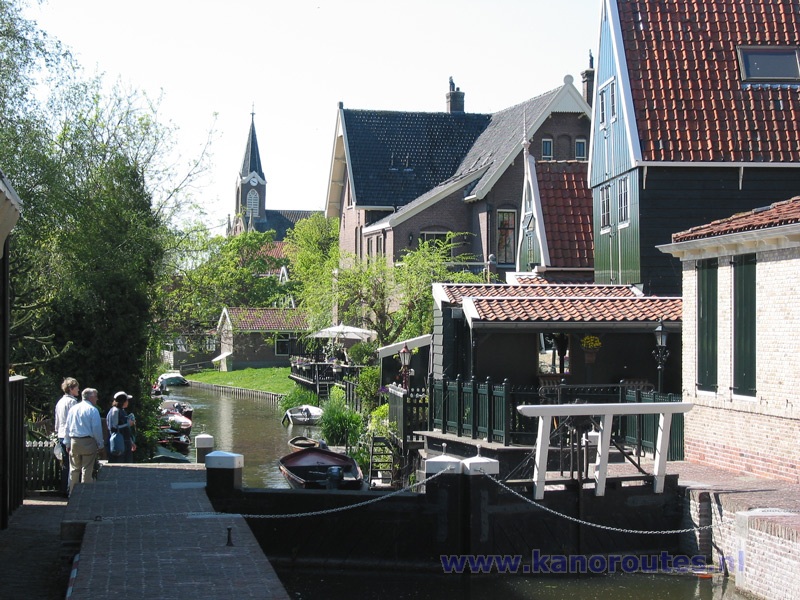 De Rijp.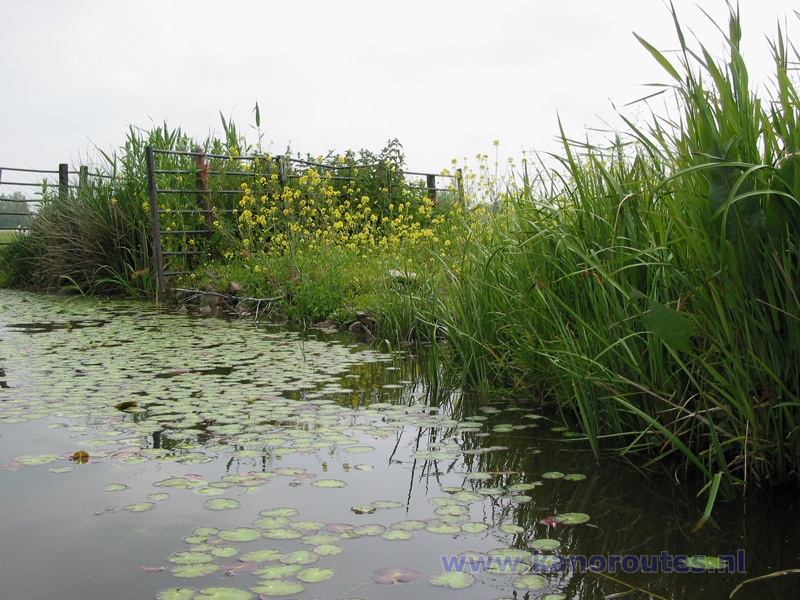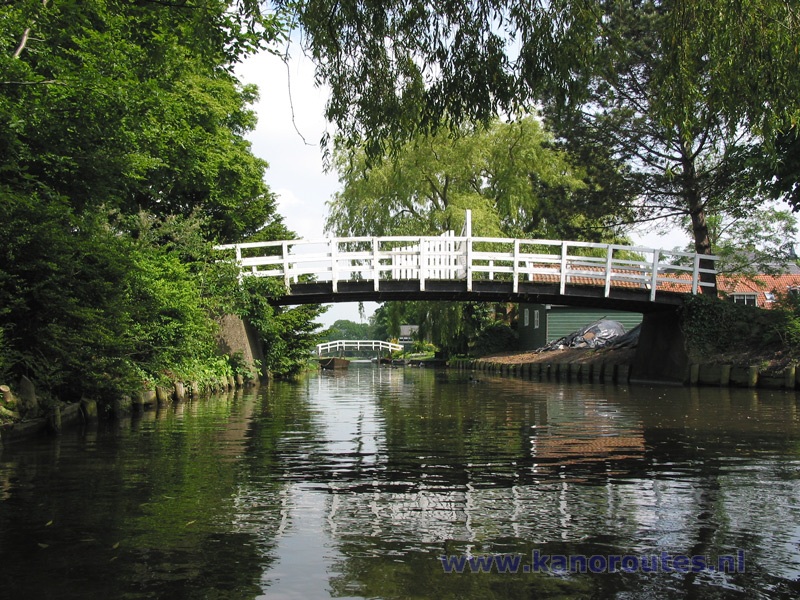 Graft.