There are three marked routes. two of them have a starting point at camping "De Kluft": De Ossenzijlroute (red) 7 km, and the Weerribbenroute (green) 13 km. The third route is named the Kalenbergroute (yellow), it has a length of 8 km. and starts in Kalenberg.
Kayak rentals:

De Kluft, Hoogeweg 26, 8376 EM Ossenzijl (tel. 0561-477370).
De Gele Lis, Hoogeweg 27a, 8376 AM Ossenzijl (tel. 0561-477 442).
Pieter Jongschaap, Kalenbergerpad 4, 8377 HL Kalenberg. (tel. 0561-477527).
Starting point Ossenzijl
Between Emmeloord and Joure, exit the A50 at Oosterzee and drive to the east through the village Echten. In Echtenerbrug turn right and follow the main road. After a bridge turn left and pass campsite "De Driesprong". At the next T-junction turn right and pass the villages Munnekeburen and Scherpenzeel. When you reach Ossenzijl turn left. After the bridge turn right. Across the next bridge there is a visitors-center (Bezoekerscentrum), then campsite "De Kluft" and then the parking-place.
You can make your own route here or follow the marked routes. Maps are available at the kayak rentals are not very detailed. The Kalenbergergracht is the main canal that goes through the area. From Ossenzijl it leads to the lake Giethoornse Meer. This is the main passage for motor yachts and it can be rather busy in the high season. There is a speed limit, but still you have to be careful if you come from a side-canal. Give way, and keep to the right.
If you like to go for a swim you can go to the Diepe Wiede in the south of the area.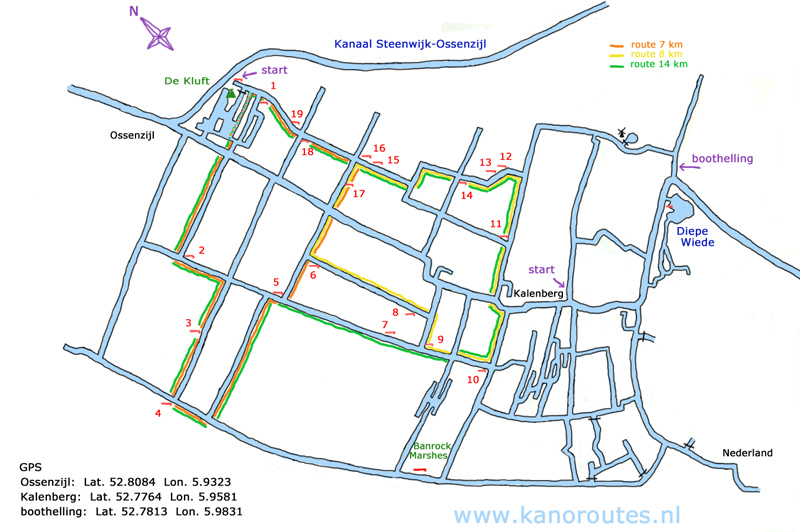 GPS Ossenzijl: Lat. 52.8084 Lon. 5.9323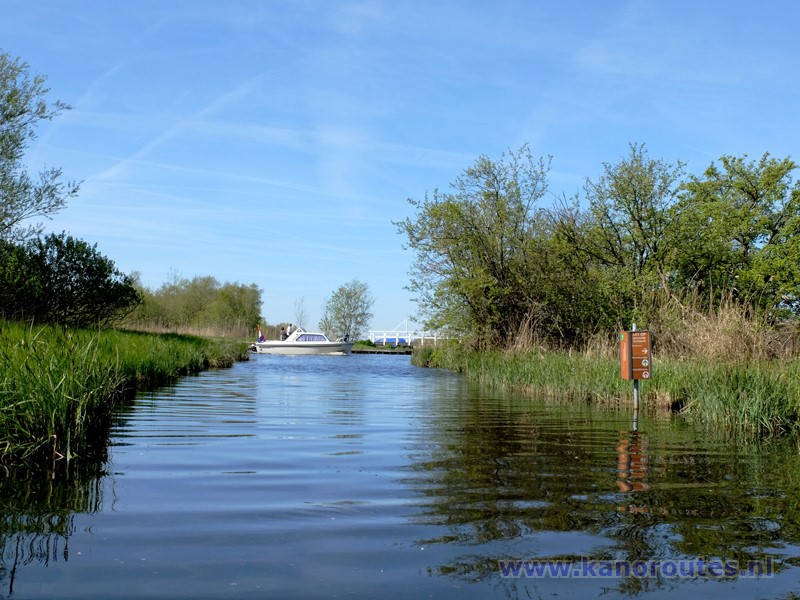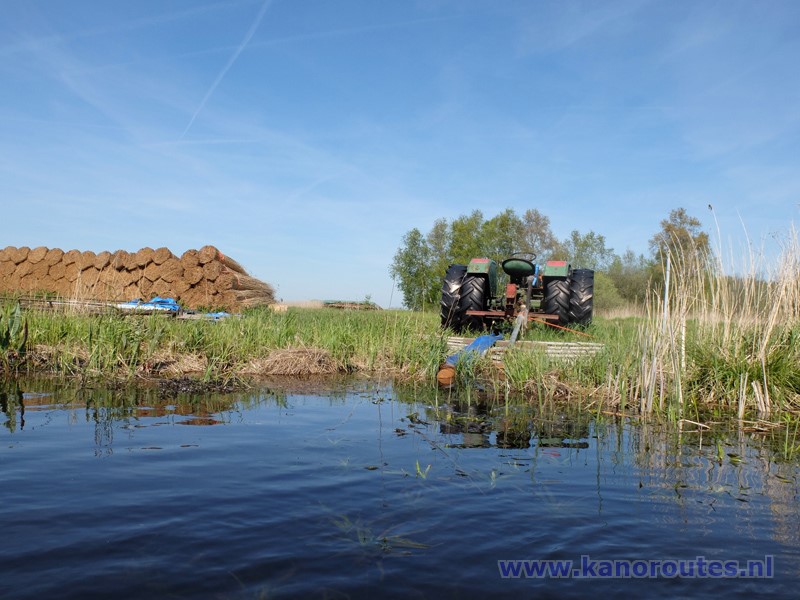 Banrock Marshes.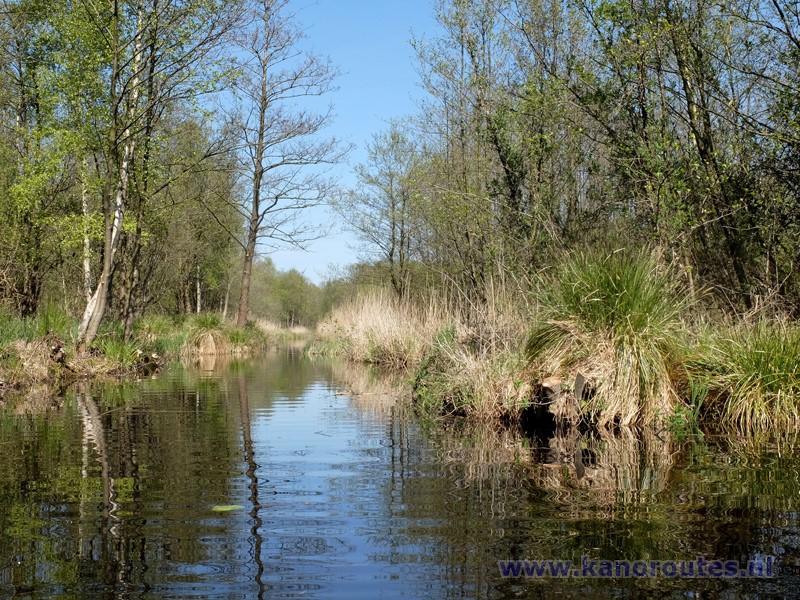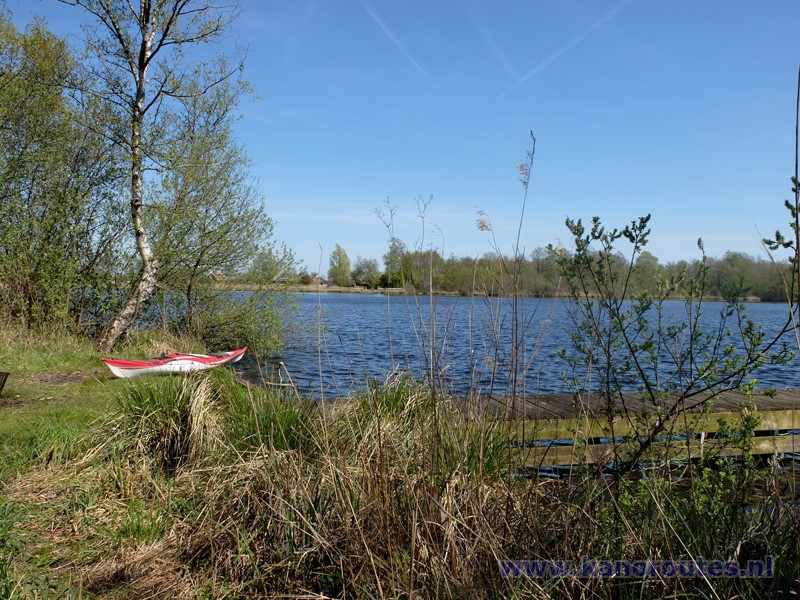 Diepe Wiede.