A marked route of 12 km. No portages.
In the Ilperveld there is a marked kayak route of 12 km. It is marked with poles with a blue top. A good starting point is along the ring-dike of De Purmer just outside Ilpendam. The distance from this point to the blue route is 3.4 km. So all together this is a route of 18.8 km.
Kayak rental:

Watergang: Hotel Watergang, Kanaaldijk 27, Watergang, tel. 06-20394895.
To the starting point:
The starting point is along the dike just east of Ilperdam. Exit the N235 between Purmerend and Amsterdam and enter the village Ilpendam. Turn right and also on the next intersection you keep to the right. Follow the narrow streets of Ilperdam in the direction Monnickendam. Just outside the village you find kayak piers on both sides of the dike. There is a sign that indicates you enter the nature park Varkensland (pigs land). I think it has got this name because of the muddy land. Most of it is just above water-level.
Towards the marked 12 km route:
Go south and turn right at the house-boat into the Gouwsloot. This is a straight canal that leads towards the Noordhollands Kanaal. Go straight on and enter the Ilperveld. At the second intersection you meet the marked route.
Watergang.
The church of Watergang is a landmark which can be seen from all directions. On the map it is situated just left of the W of Watergang. There is a connection to the Noordhollands Kanaal. Go under the white bridge and then you go under the bridge of road N235. You turn right and after a short distance you see a bridge on your left where you can enter the Ilperveld.
Den Ilp.
Den Ilp is a long stretched village north of Landsmeer. There is a waterway behind the village along Het Twiske. There are 4 passages connecting it to the Ilperveld. At the south-eastern most point of Het Twiske there is a kayak-pier where you can stop for a break.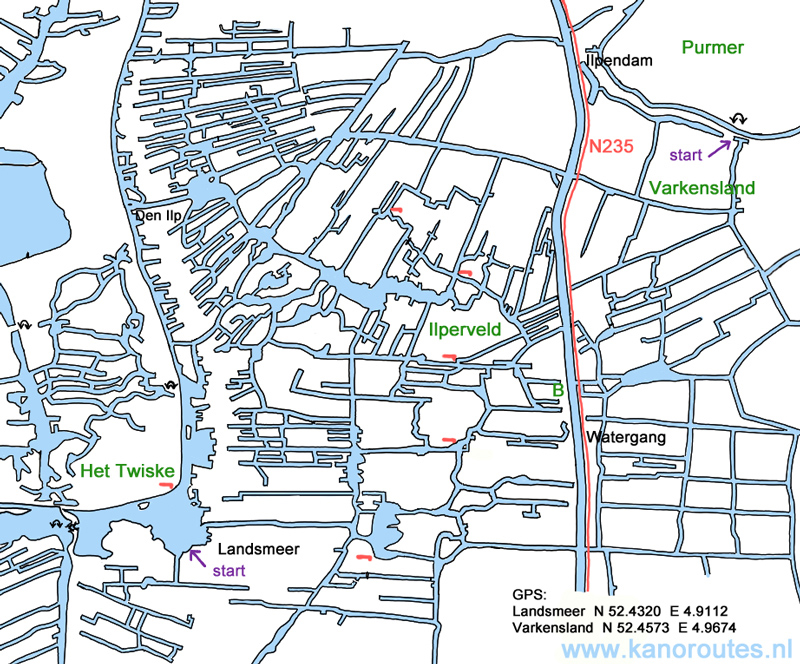 GPS starting point near Ilpendam: Lat. 52.4573 Lon. 4.9674.
View from a plane on Ilpendam with Purmerend in the distance.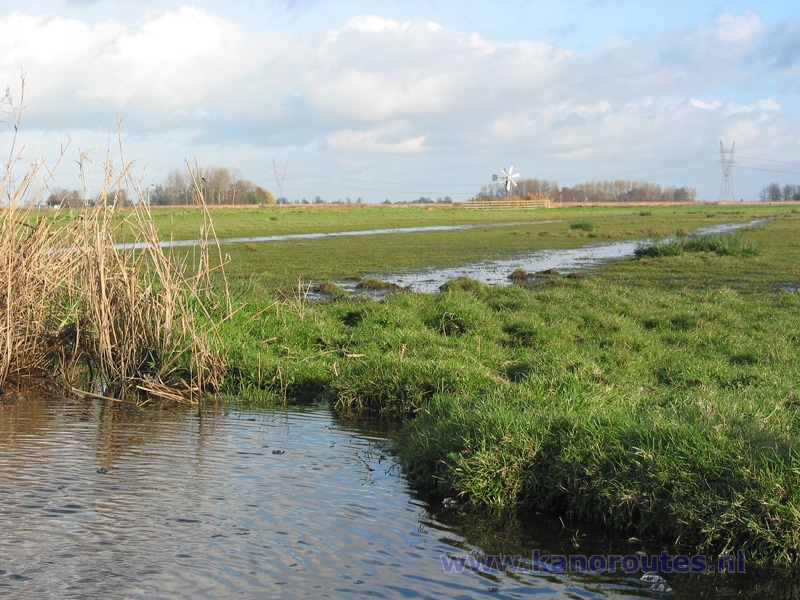 Varkensland.
Watergang.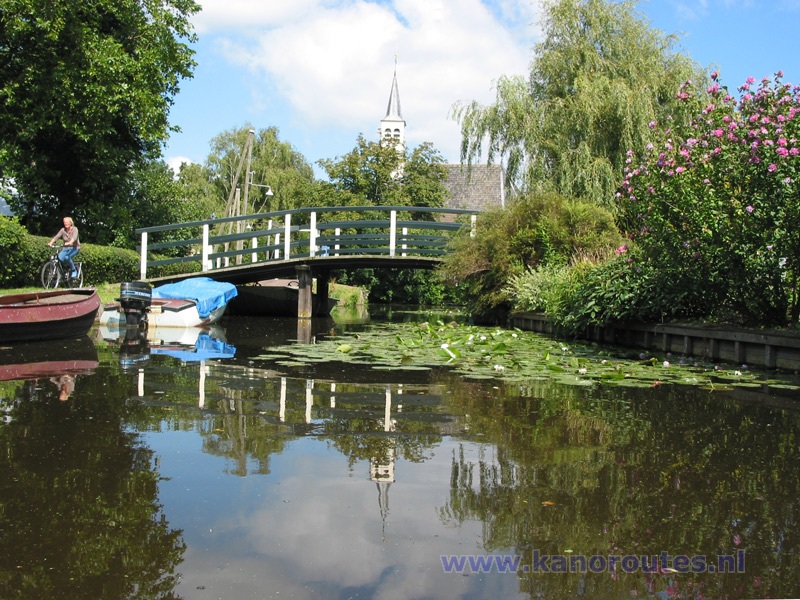 Watergang.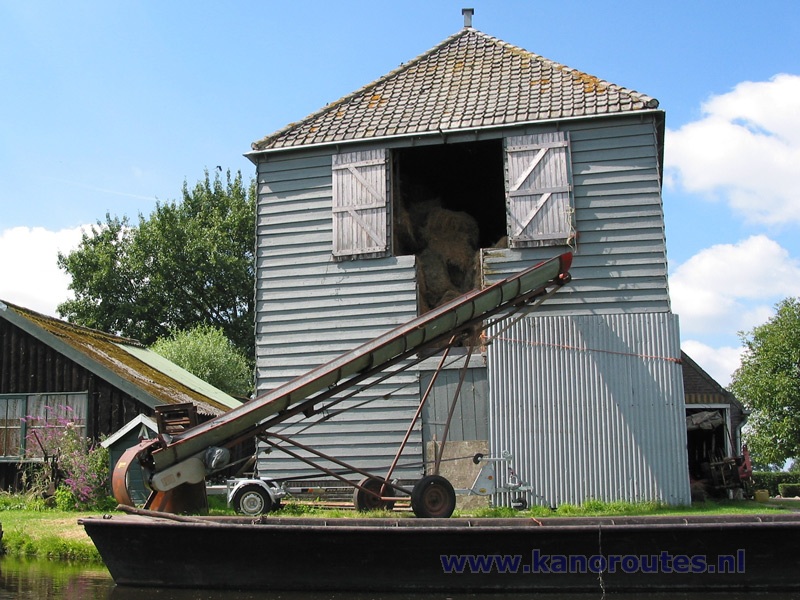 Watergang.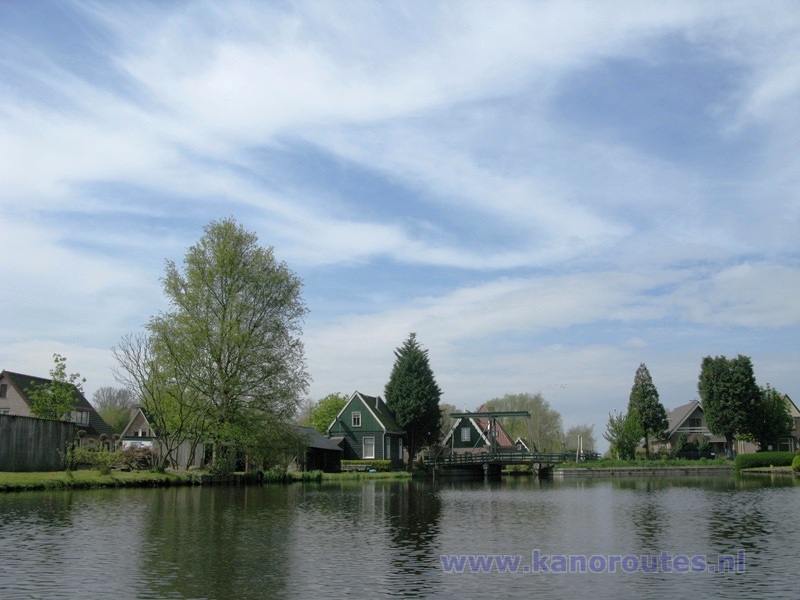 Den Ilp: Canal to Het Twiske.