Just south of Purmerend there is a great area for kayaking. Actually there are two areas: The Ilperveld west of the Noordhollands Kanaal and Varkensland east of the Noordhollands Kanaal. They are all on the same water-level so there are no locks or portages. The Ilperveld is owned by Het Noordhollands Landschap. There is a visitors center along the Noordhollands Kanaal. Varkensland is owned by Staatsbosbeheer
Kayak rental:
To the starting point Landsmeer:
Exit the beltway around Amsterdam A10 at exit 17 towards Landsmeer. Follow the main road north through the center. Turn left on the Sportlaan. There is a sign that directs to the sport location with the same name. On your right you see a free parking place. There is a boatramp and a kayak pier.
To the starting point Varkensland:
The starting point is along the dike just east of Ilpendam. Exit the N235 between Purmerend and Amsterdam and enter the village Ilpendam. Turn right and also on the next intersection you keep to the right. Follow the narrow streets of Ilperdam in the direction Monnickendam. Just outside the village you find kayak piers on both sides of the dike. There is a sign that indicates you enter the nature park Varkensland (pigs land). I think it has got this name because of the muddy land. Most of it is just above water-level.
Ilperveld
It is impracticable to make an itinerary in this area. There are just too many canals, and too few landmarks te describe where to go. I advise to print the map, and just go as you please. Or you can follow the GPS-track. The church of Watergang is a landmark which can be seen from all directions. It is located in the center of the area, and it's a beautiful village to pass by.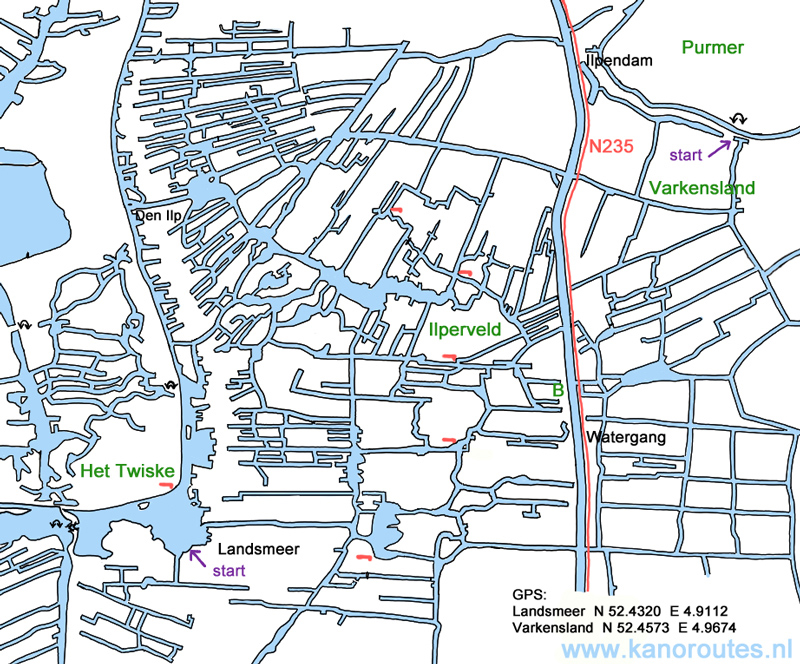 GPS starting point Landsmeer N. 52.4320 E. 4.9112.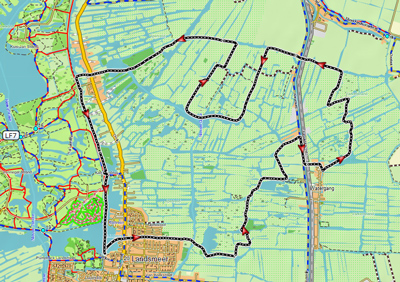 Downloadable GPS-track of 15.8 km.: Ilperveld.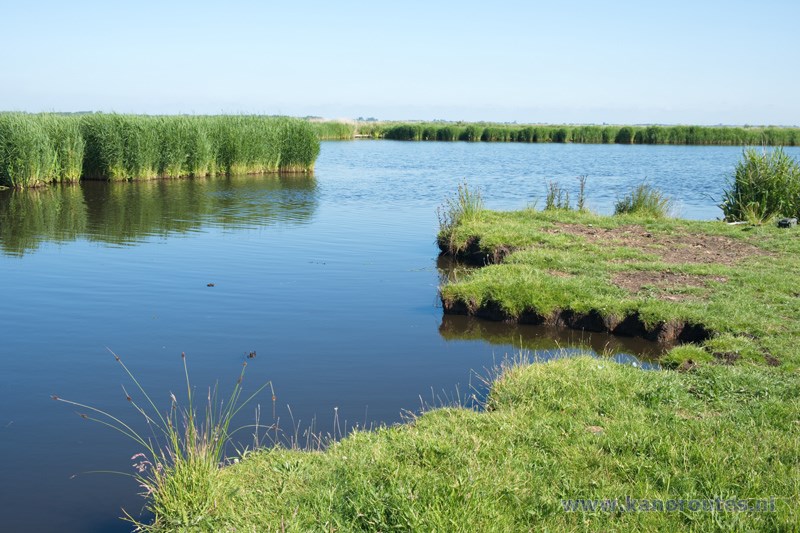 Ilperveld.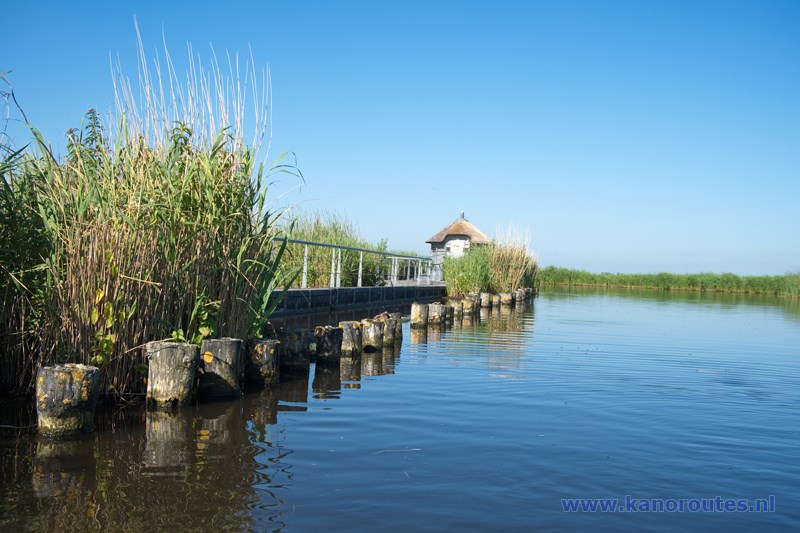 Bird watching hut at the visitor centre.
Ilperveld.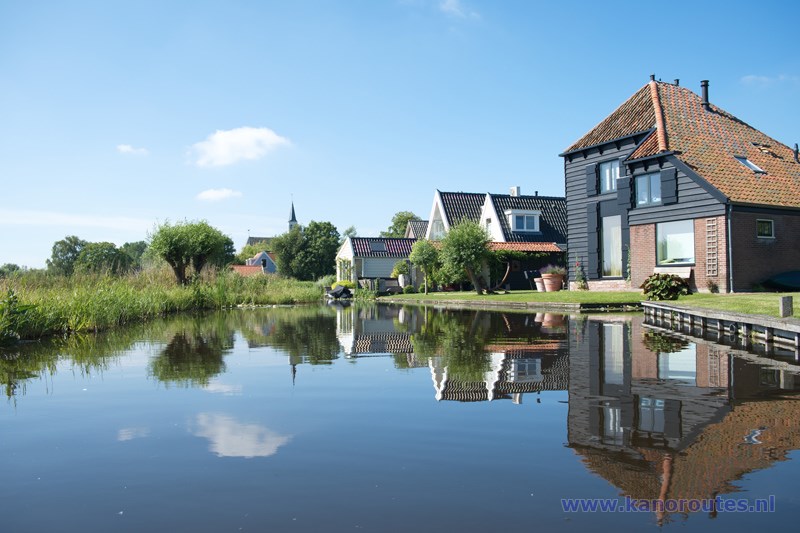 Watergang.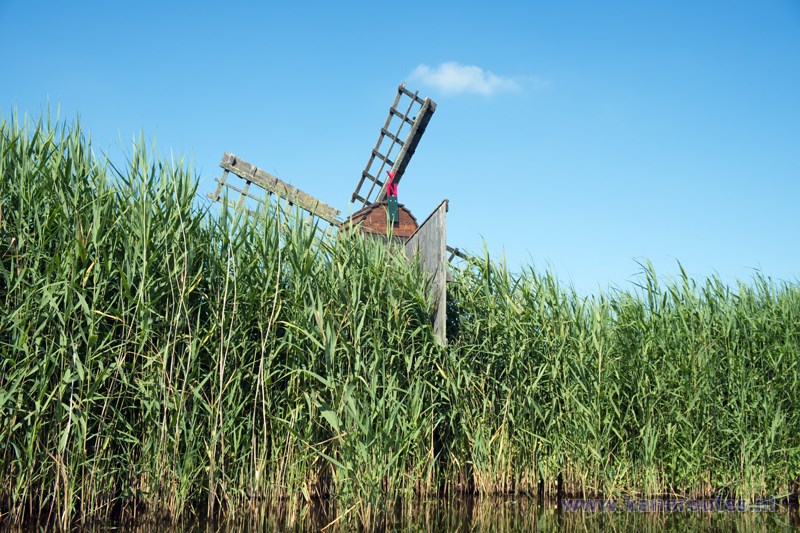 Mill in Varkensland.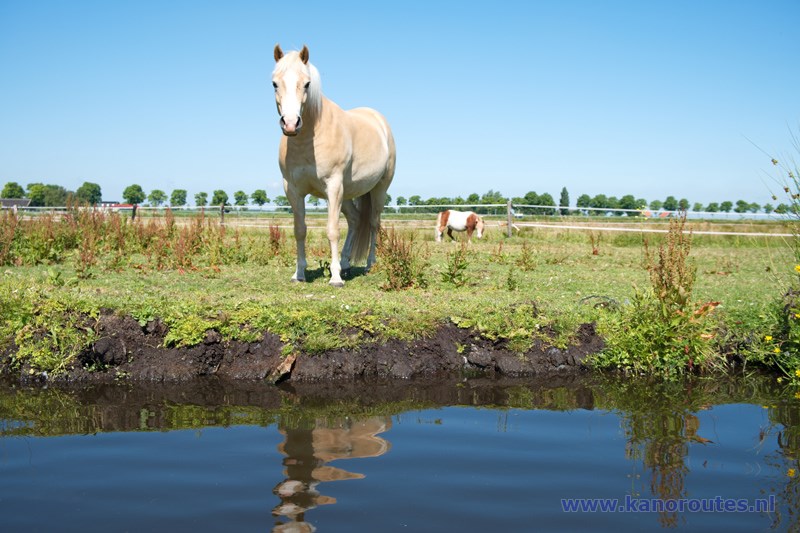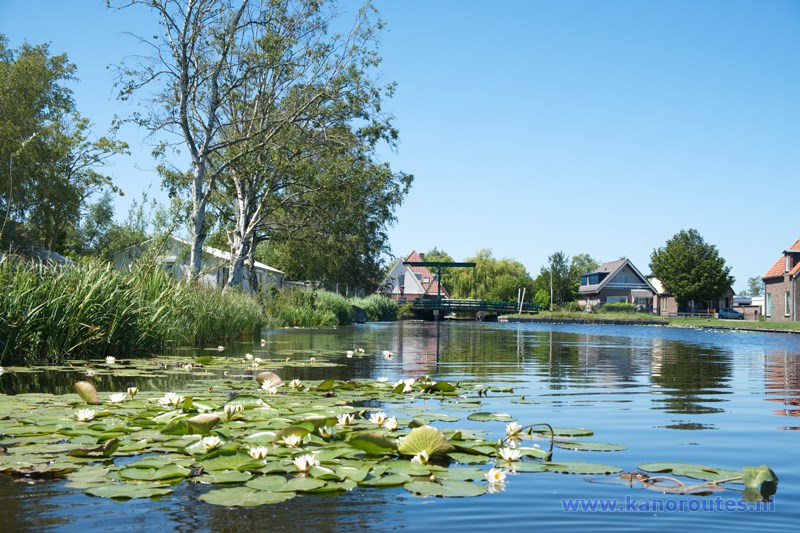 Den Ilp.
Bridge near the portage point to the recreation area Het Twiske near Den Ilp.
View from a plane on Ilpendam with Purmerend in the distance.