Round trip of 26 km. without portages.

You can extend the trip with a round trough the city center.
Across the Dollard near Groningen lies the German Emden and the East Frisian Lakes. The area is not very well known, but I discovered that it is very beautiful for a kayaking. The canal around the former fortress Emden is very nice, and so is the city center. You won't find any old buildings in the city center as everythings was completely destroyed in WW 2. There are not many facilities for kayaking. There are kayak piers at the Kesselschleuse. Along the canals most land is private and also at the lakes there are few opportinities to go to the side.
Kayak rentals:
Camping
Hotel
Starting points
Round trip of 26 km.
From the starting point Kesselschleuse you head north on the Stadtgrabe. Turn right passed and at the Peddel Und Pedal station you go straight on. Follow the bends along the city wall. Then turn right on the Hinter Tief. You pass the slipway at Hinte and keep going straight on passed Hinte and Loppersum. After 13 km. you come at the lake Loppersumer Meer and you're halfway. Just before the lake you turn right on the Süderriede. On the corner left there's a place where you can go to the side although there is no kayak pier. Follow the Süderrriede and at the end of the canal you turn right twice. After a short distance you turn right again on the Marscher Tief. At the next junction you turn right again and after a short distance you come at the lake Hieve. You can follow the buoys straight across or choose to follow the lee side. On the other side of the lake you enter the canal Kurzes Tief. There are many recreational houses along the canal, all the mooring places are private. After a while you see a side-canal on your left (Trektief) and there is a kayak pier on the corner. You go straight on towards Emden. You can't miss the local airport as the lights of the runway are over the canal. At the next side-canal you go straight on. Follow the bends and you'll return at the Stadtgraben near the Paddel Und Pedal station. Turn left and follow the bends. At the end of the canal you're back at the starting point.
GPS Kesselschleuse Emden: Lat. 53.3674, Lon. 7.2192 Slipway Hinte: Lat. 53.4072, Lon. 7.1948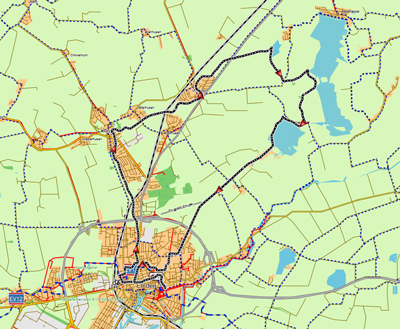 With a round on the canals of Emden I came at a total distance of 30 km.
Downloadable GPX-track: Emden.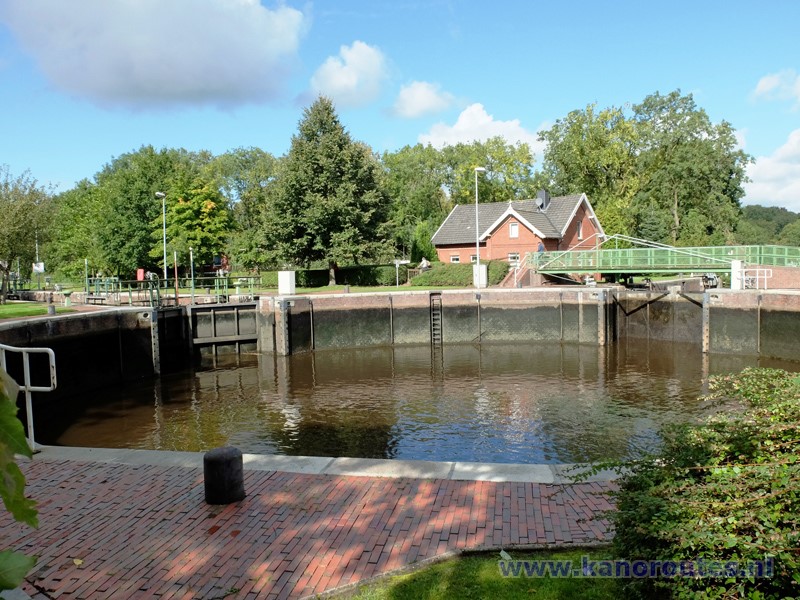 4-way locks Kesselschleuse.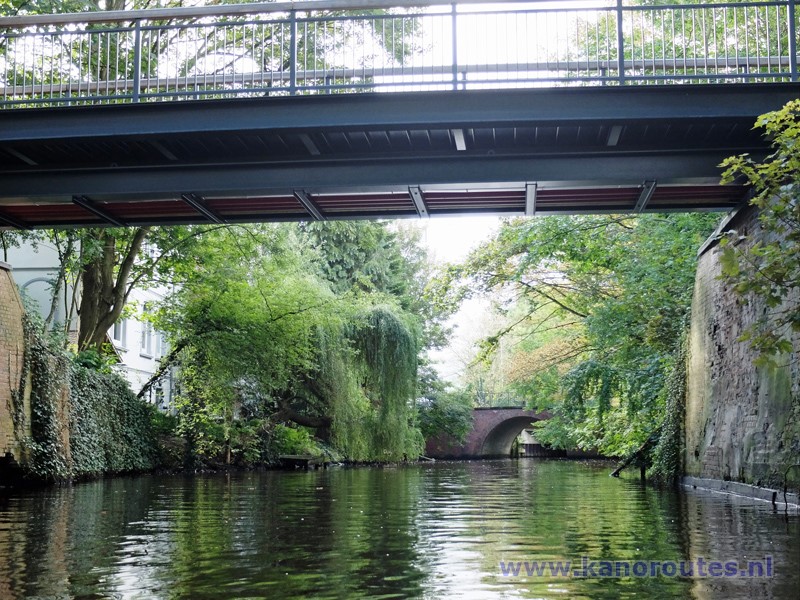 Emden.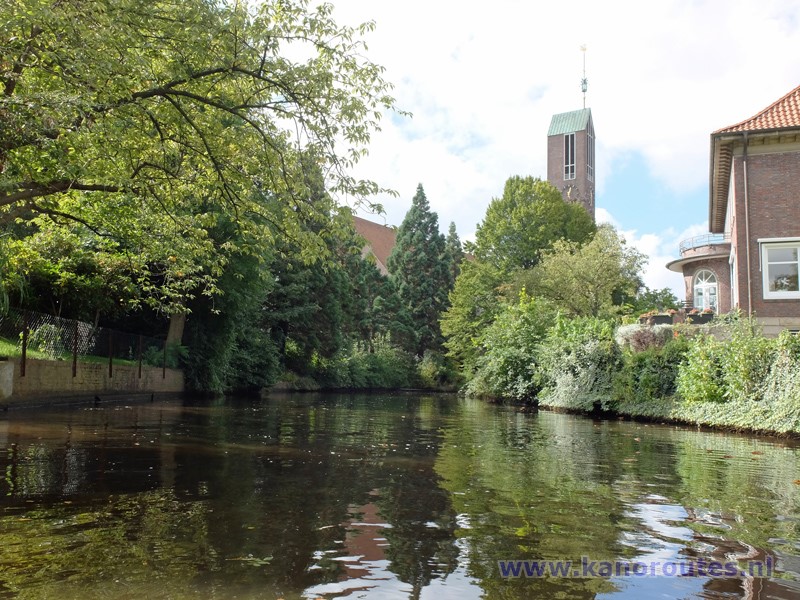 Emden.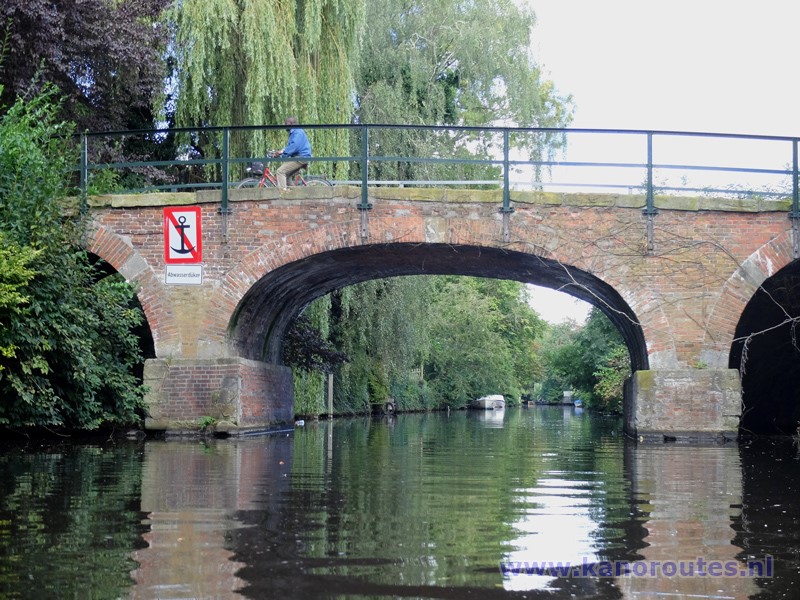 Emden.
Watertower.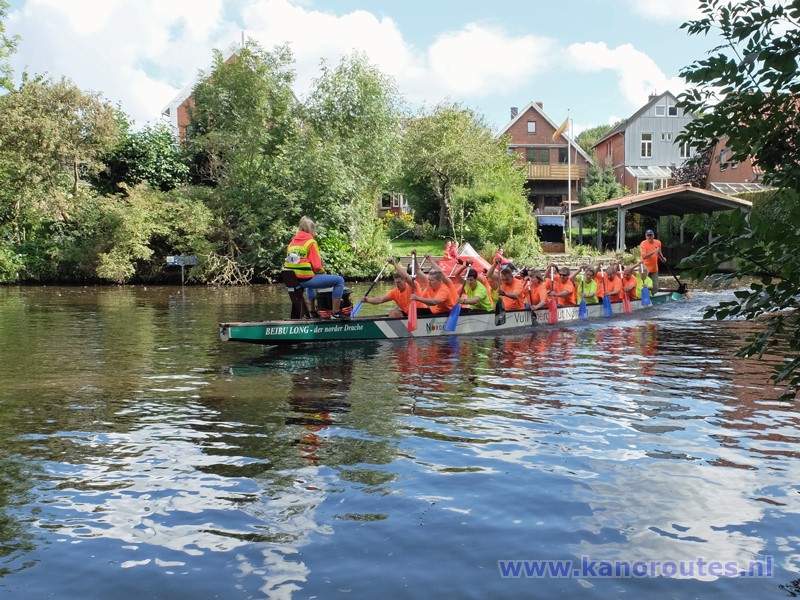 Dragon boat race.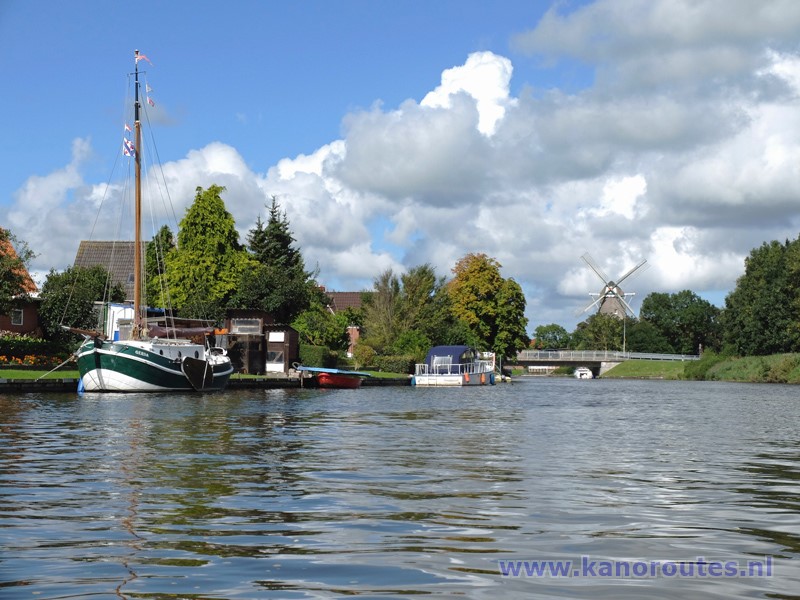 Hinte.
Knockster Tief. To the left is the Altes Greetsieler Sieltief towards Greetsiel.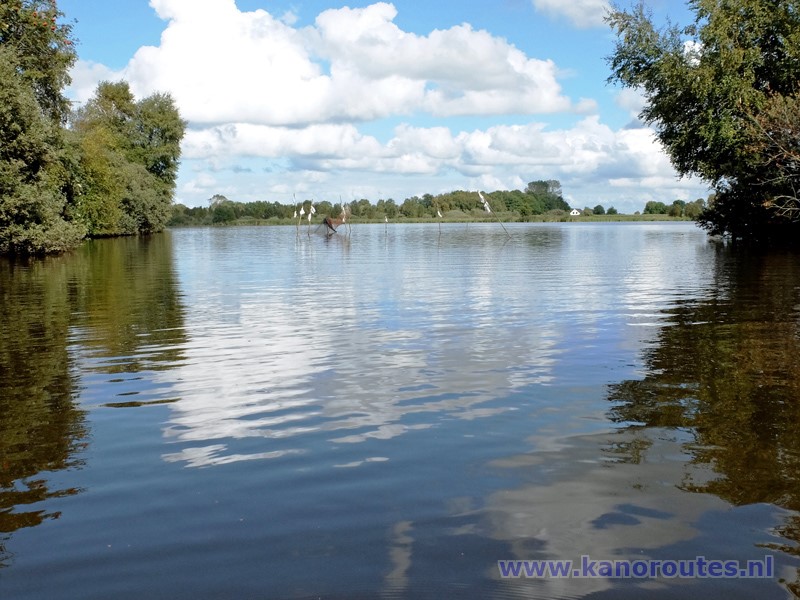 Loppersumer Meer.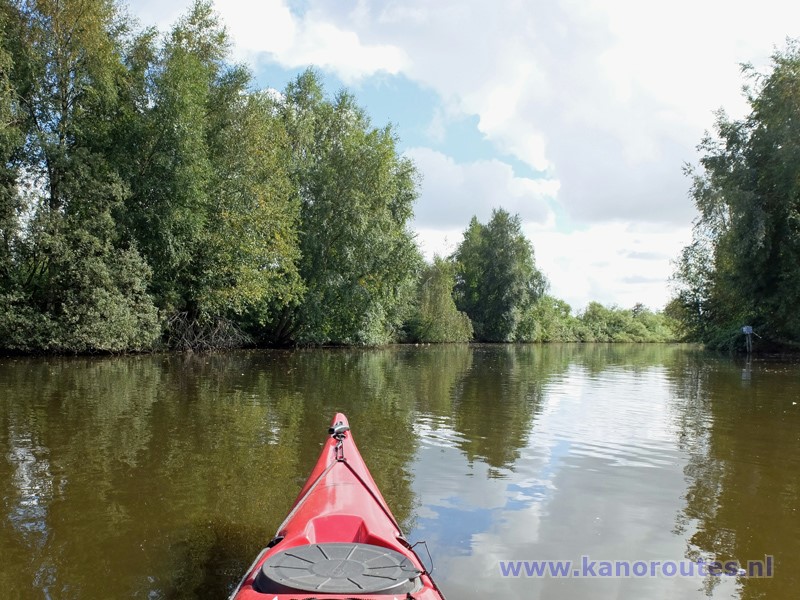 Marscher Tief.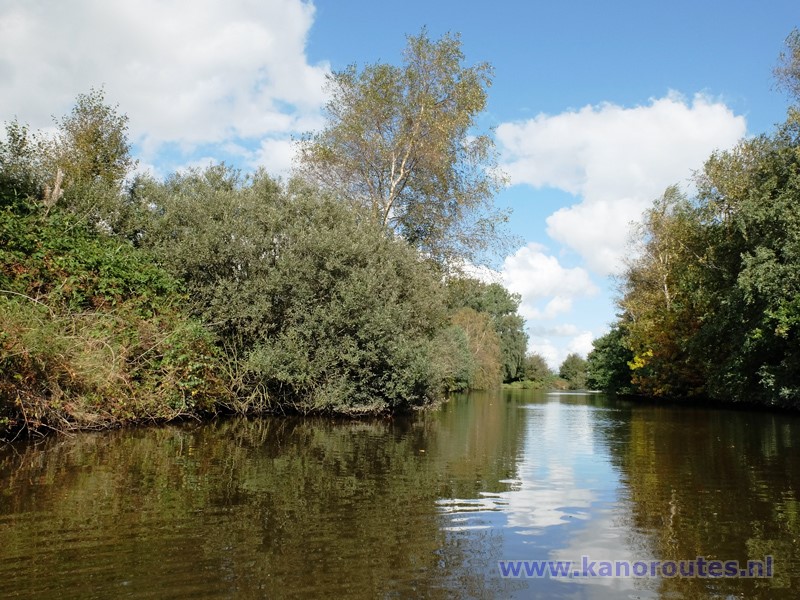 Marscher Tief.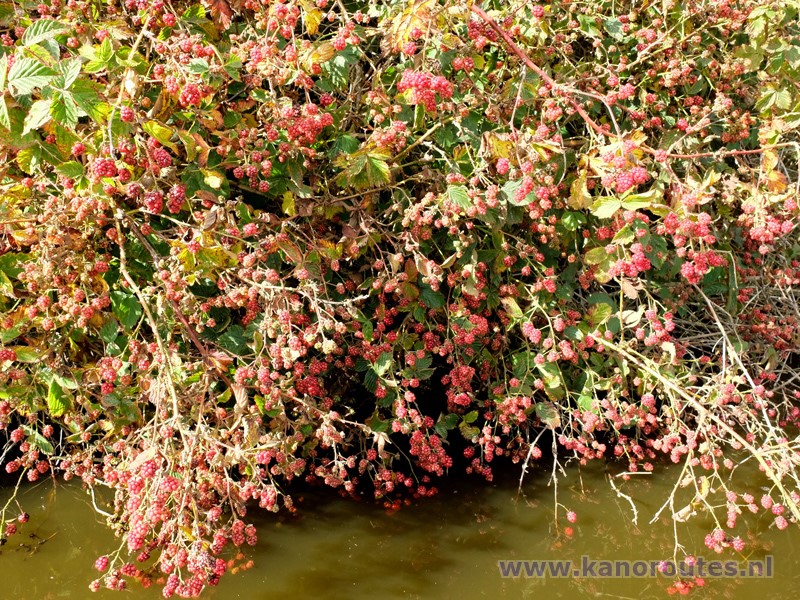 Blackberries.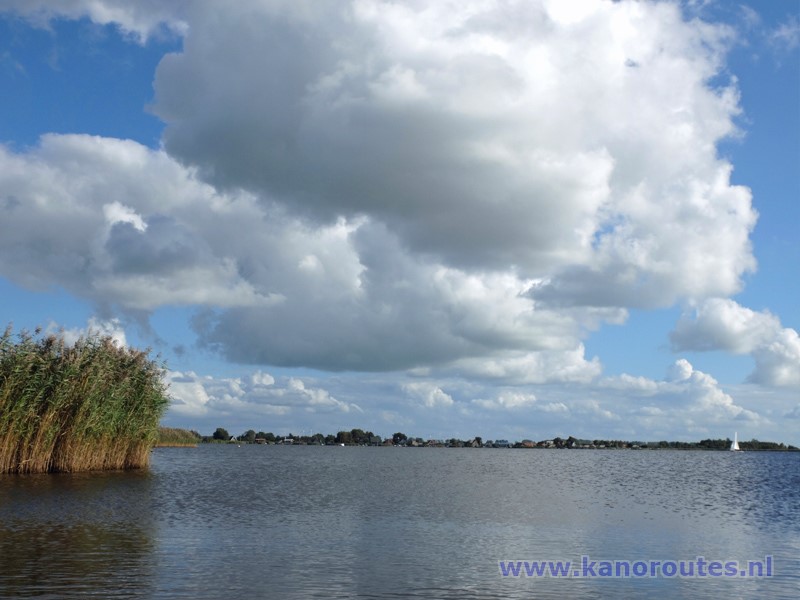 The lake Hieve.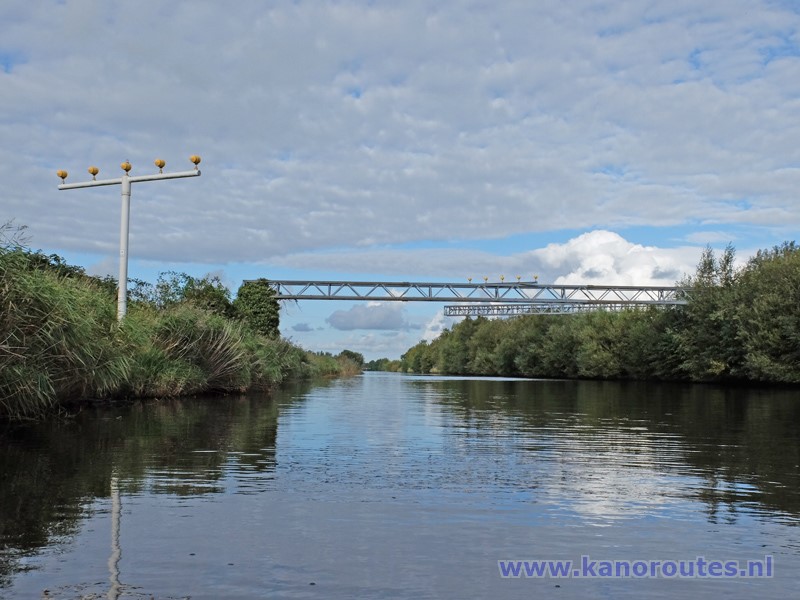 Lights of the runway at Emden Airport.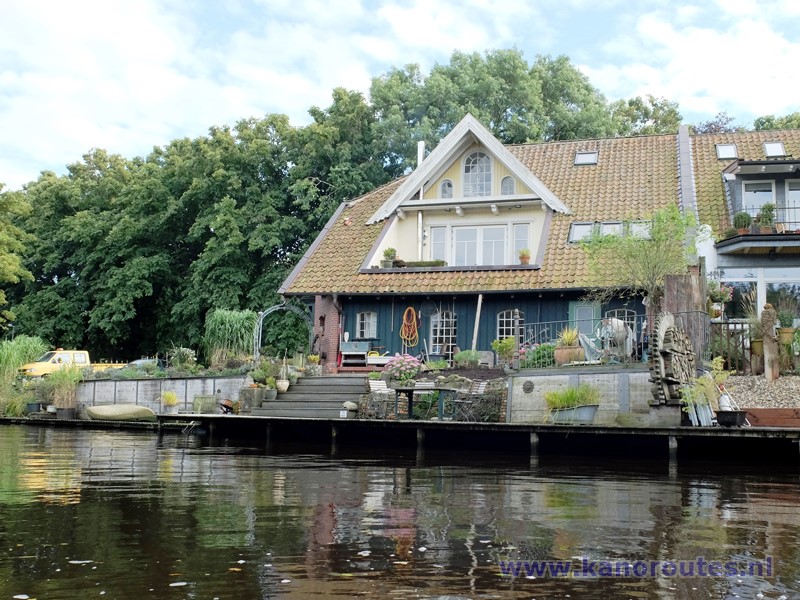 Emden.