Kayak rentals:
Around Julianadorp (12,2 km)
Marked routes:
In Den Helder and Julianadorp there are marked routes. You can find information in the folder
"Waterrijk Den Helder" (pdf-file in Dutch)
.
To the starting point:
From the N9 towards Den Helder exit at Julianadorp Kustrecreatie and drive along the Callantsogervaart towards the dunes. Then turn right towards Den Helder. After 2 km you turn right towards Camping 't Noorder Sandt. The kayak pier is on your right at the beginning of the canal.
The Middenvliet is 2 km further to the north. Turn right and after 1 km there are kayak piers at the bike-road.
From 't Noorder Sandt you follow the canal and turn left at the T-junction. At the end of the canal you turn right on the Middenvliet at the T-junction. There is a dam where you have to portage. The next junction is at a bridge under a busy road (Langevliet). You turn right here. After 2 km you pass the village center of Julianadorp. There is a kayak pier on the side-canal to the left at shopping center De Riepel.
You go straight on, pass Noorderhaven and you come at another junction. If you go straight on you go to the Noordhollands Kanaal after 4 km. But for the round trip you turn right here and follow the Callantsogervaart. Then you turn right under a bridge. In 2013 a weir has been made, but there are good kayak piers. You paddle along a golf-course to the north. There is a side-canal to the right and you can make a short detour through the village. Just before the bridge of the bike-raod you turn left under a bridge. Follow the canal to the right and then to the left. Turn right under a bridge, and follow the canal until you come at the T-junction where you can turn left to the starting point.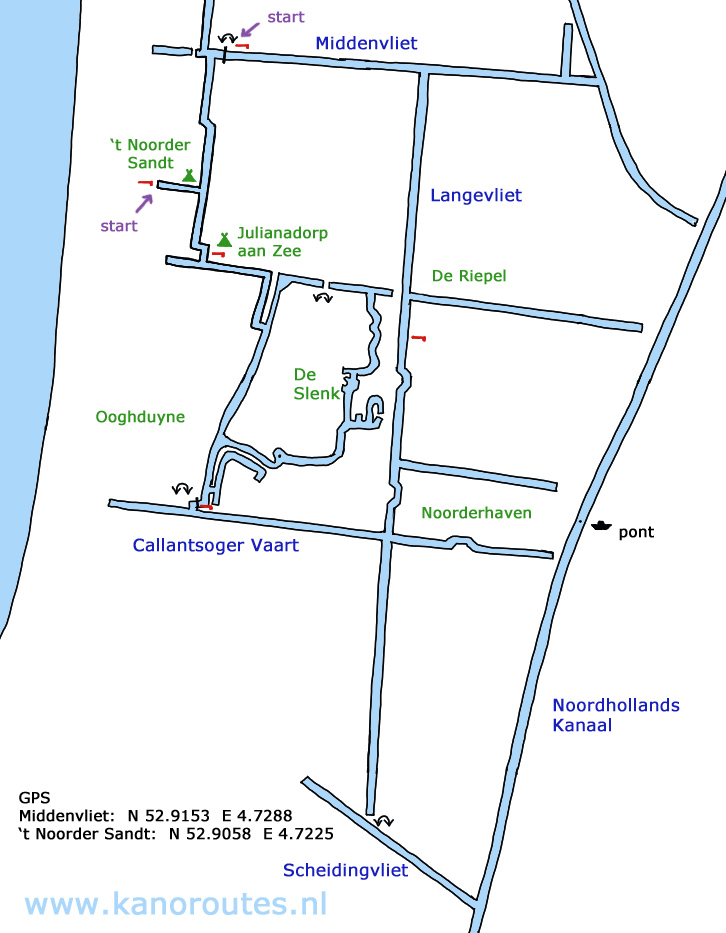 GPS Middenvliet: N 52.9153, E 4.7288.
GPS kayak pier at camping 't Noorder Sandt: N 52.9058, E 4.7225.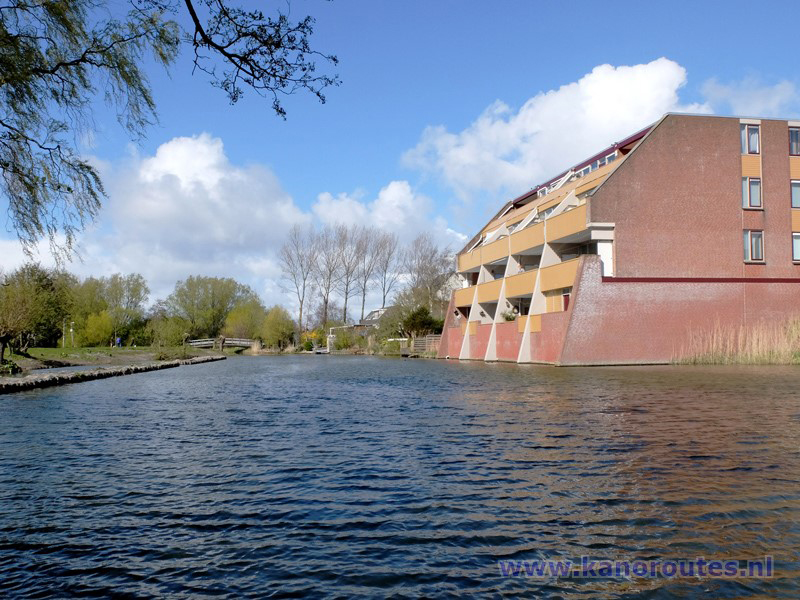 Doorzwin.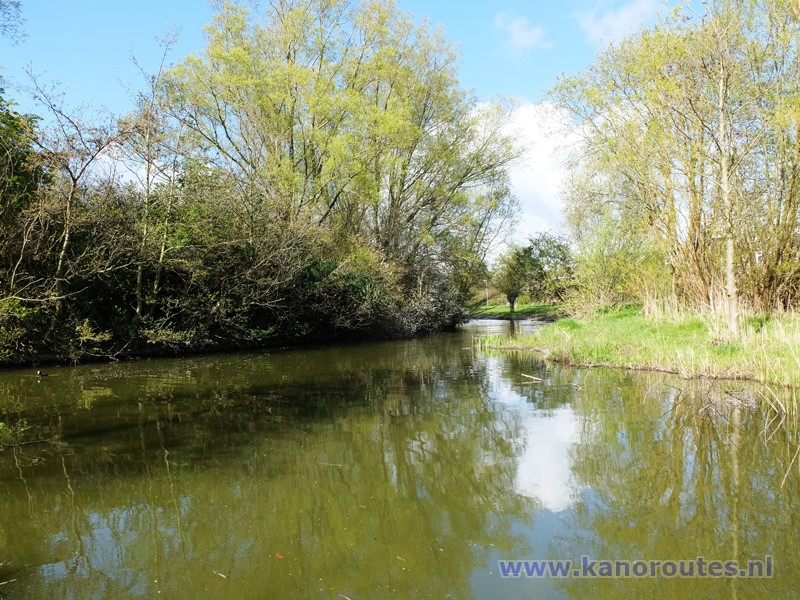 De Slenk.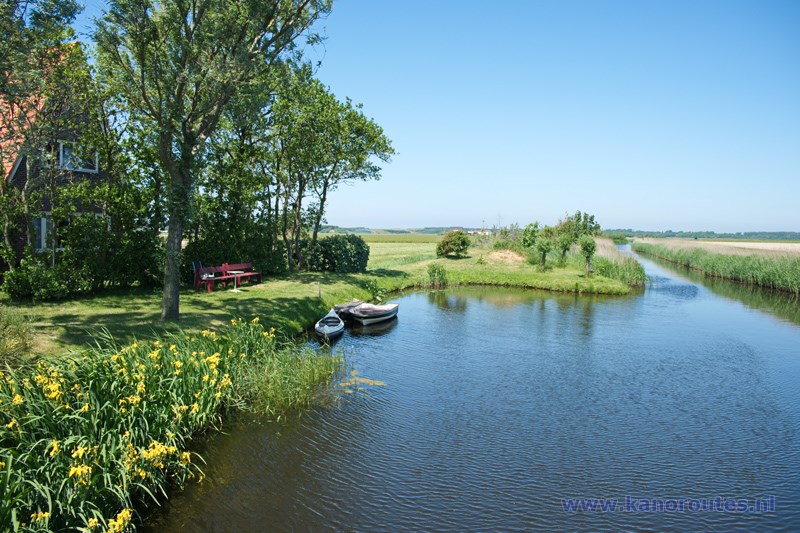 Towards Den Helder.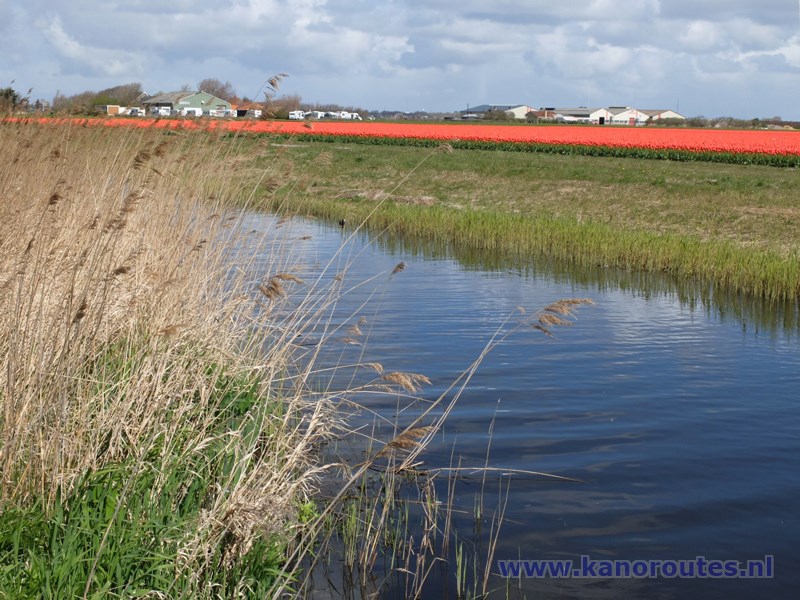 Starting point Middenvliet.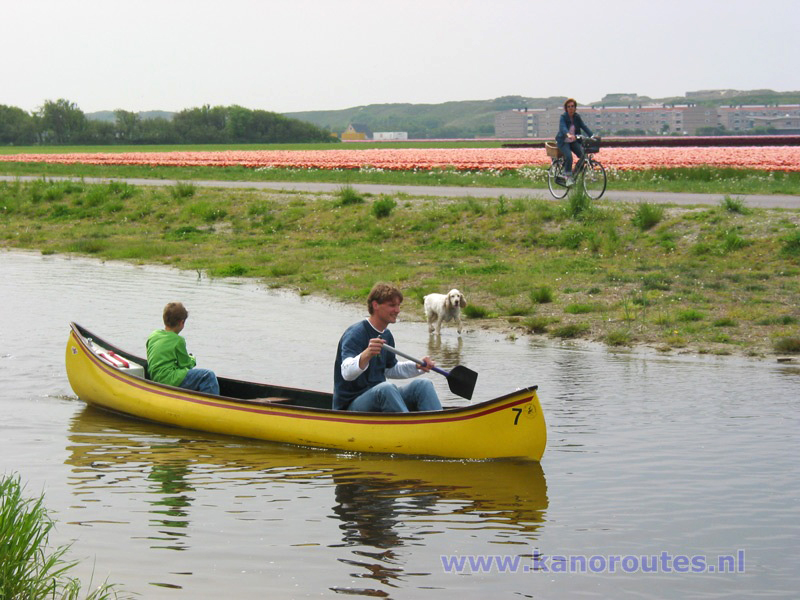 Near the starting point Middenvliet.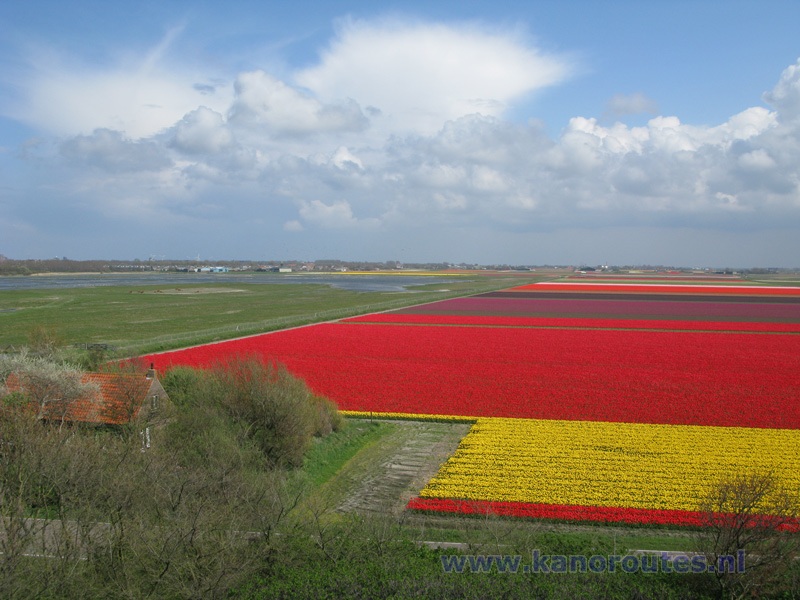 View from a dune. On the left you see the bird reservation (no access).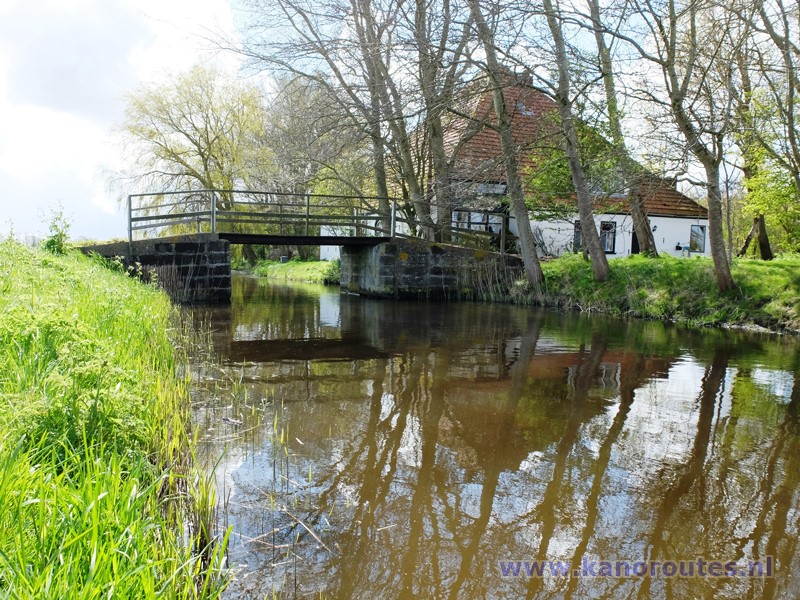 Scheidingsvliet.