A round trip of 17 km starting in Grootebroek. This route can be extended by a detour in Enkhuizen or to Broekerhaven.
Kayak rentals:

Lutjebroek: Rijo Botenverhuur, Past Gielenstraat 16, 1614LM Lutjebroek.
Starting point Grootebroek
Exit the N302 (Hoorn - Enkhuizen) in the direction Venhuizen. You go straight on at the roundabout and straight on again at the second roundabout. After the railroad crossing you turn right into the Molenbuurt. There is a kayak pier on your left.
From the starting point you head west. At the first junction you turn right and follow the signs [3]. If you do so you turn right at Lutjebroek, and you go under a railroad-bridge. You pass a pub named De Paus and you head north until you come at a T-junction in the nature park De Weelen. Her you turn right following the signs [1]. You see a lookout point on the left from where you have a nice view over the Lutjebroeker Weel. Further on you see on your right a bridge with a sign indicating Streekbos. There a recreation facilities here, and on a warm day you go for a swim at the sandy beach. Towards Enkhuizen you follow the signs [2]. Just before a bridge you have to turn right. There are many canals here, but if you just keep following [2] you will find your way to the other side of Enkhuizen. Of course you can make a detour through the canals of the center of the city. When you leave Enkhuizen you'll pass a Mac Donalds restaurant. There is a side canal leading towards the back where you can go to the side. Further on you'll find the sign on the photo above. Here you can turn left passing Broekerhaven towards De Kolk. Here you can see an old boatlift. A little further you'll pass the windmill Ceres and you pass the industrial area of Bovenkarspel. At Grootebroek you turn right towards the starting point.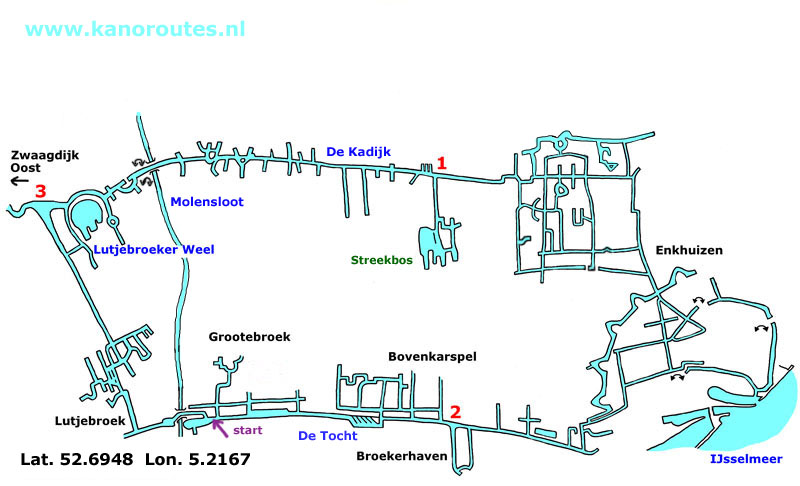 This map shows the waterways around Enkhuizen. The red numbers indicates points where signs on the way direct to. To the west you can paddle towards Zwaagdijk-Oost and Medemblik.
GPS starting point: Lat 52.6948, Lon 5.2167.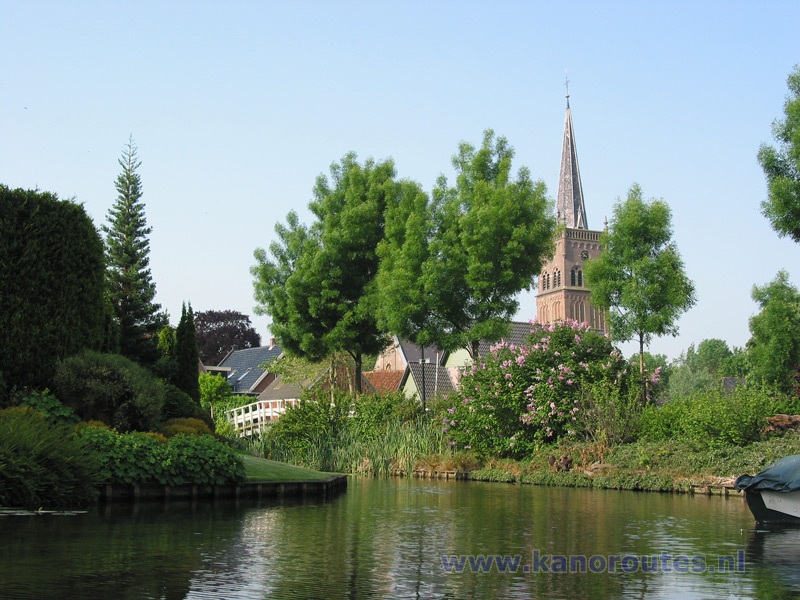 Grootebroek.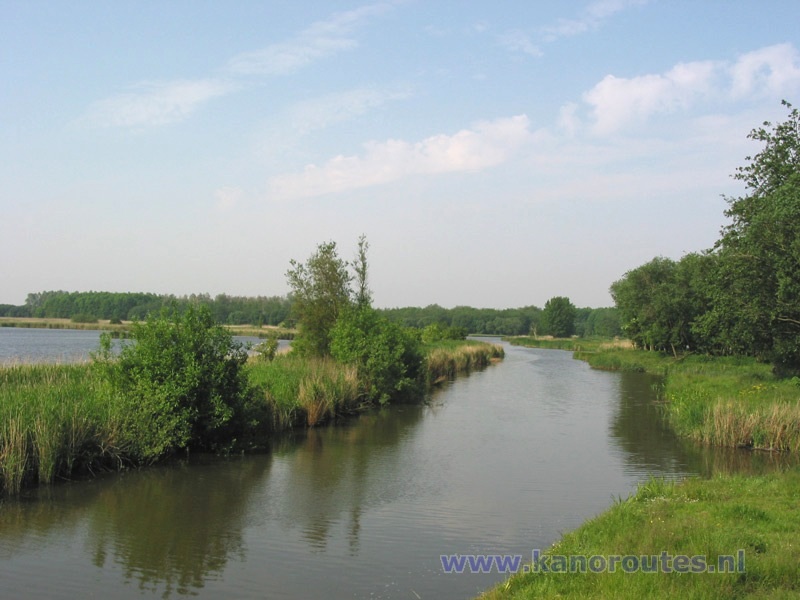 Lutjebroeker Weel.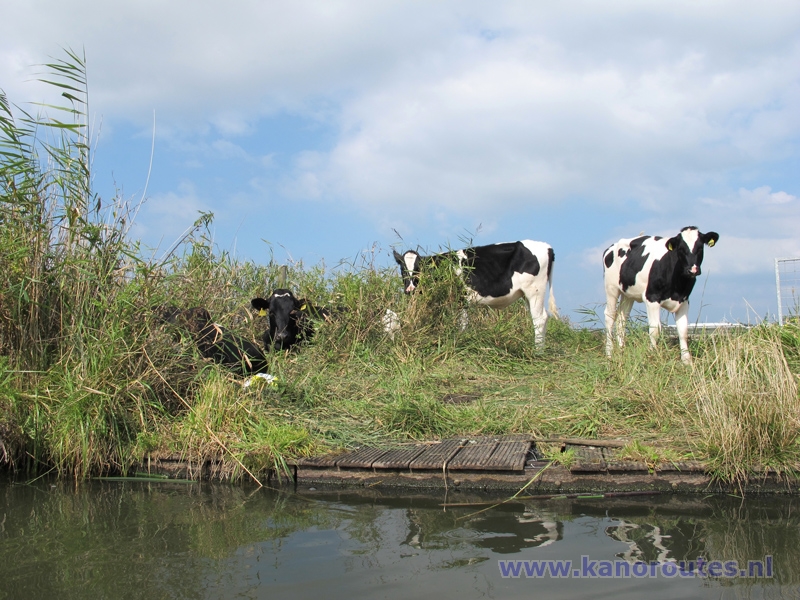 Kayak pier for portage between De Kadijk to the Molensloot.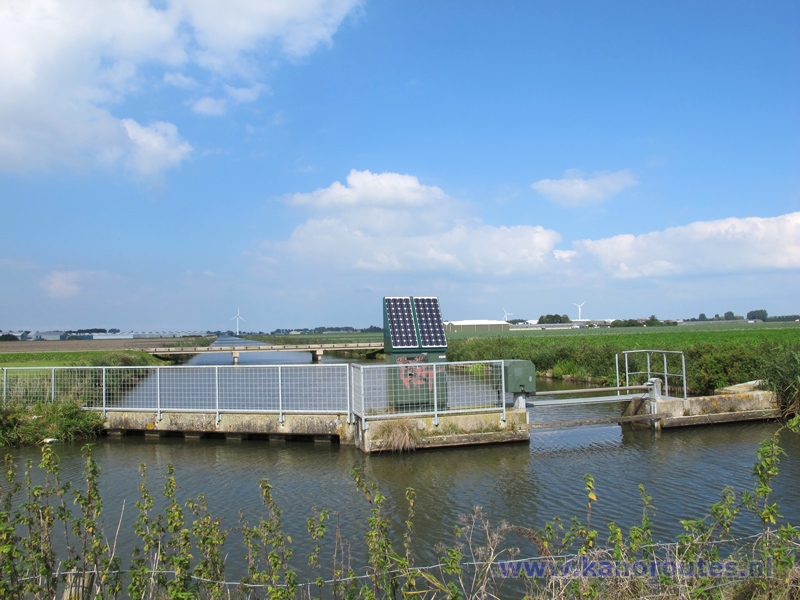 Aqueduct across the Molensloot.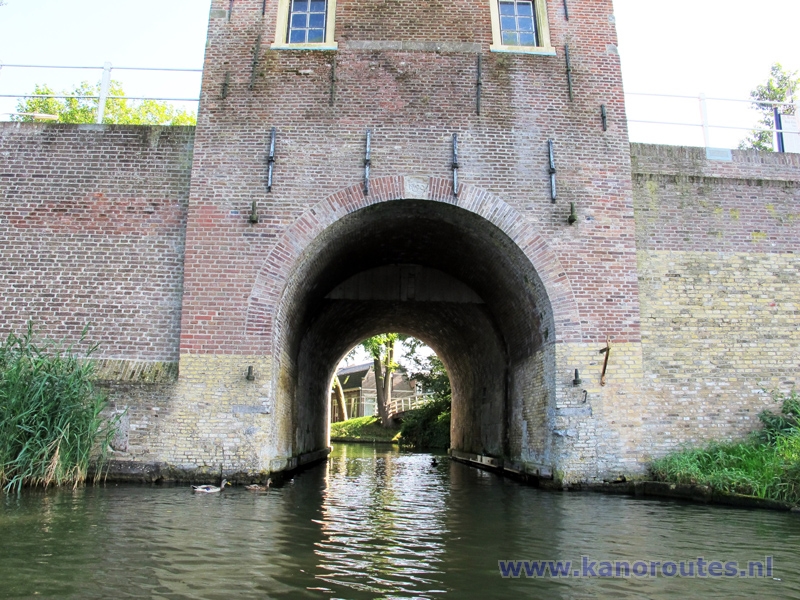 The gate to Enkhuizen.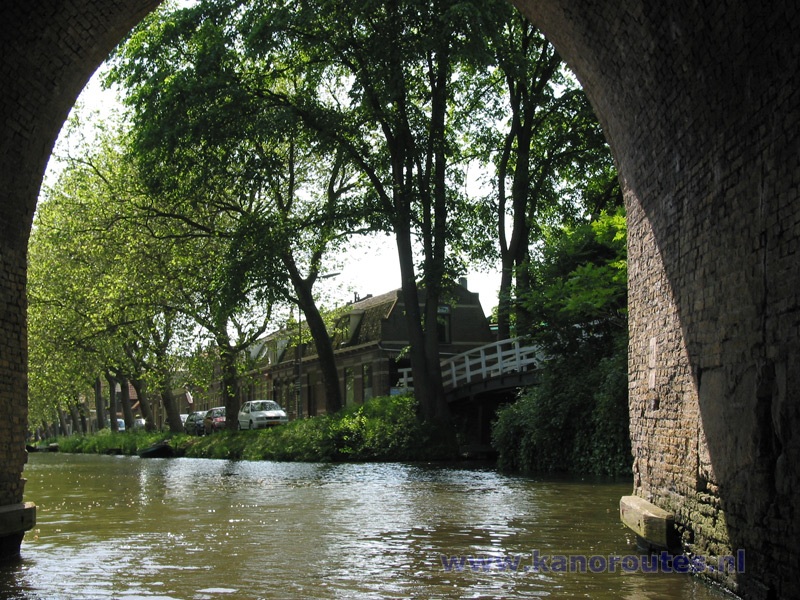 Enkhuizen.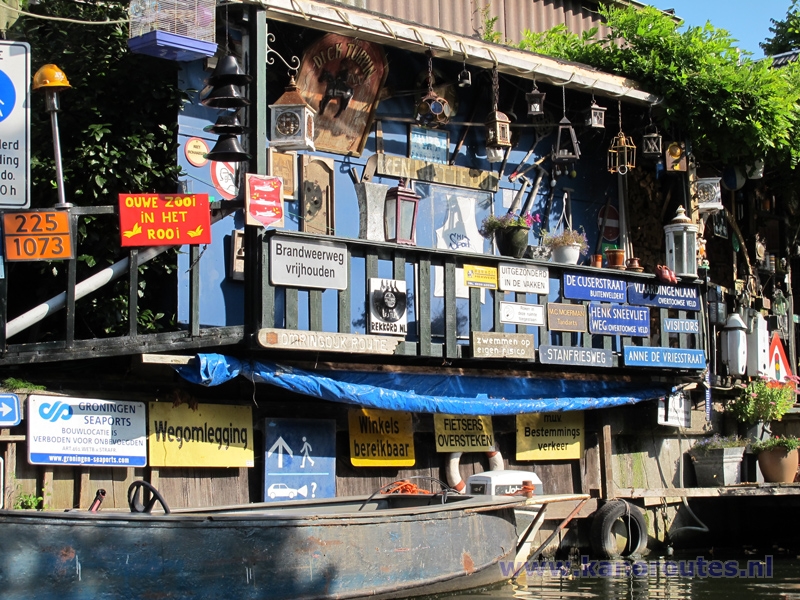 Collection.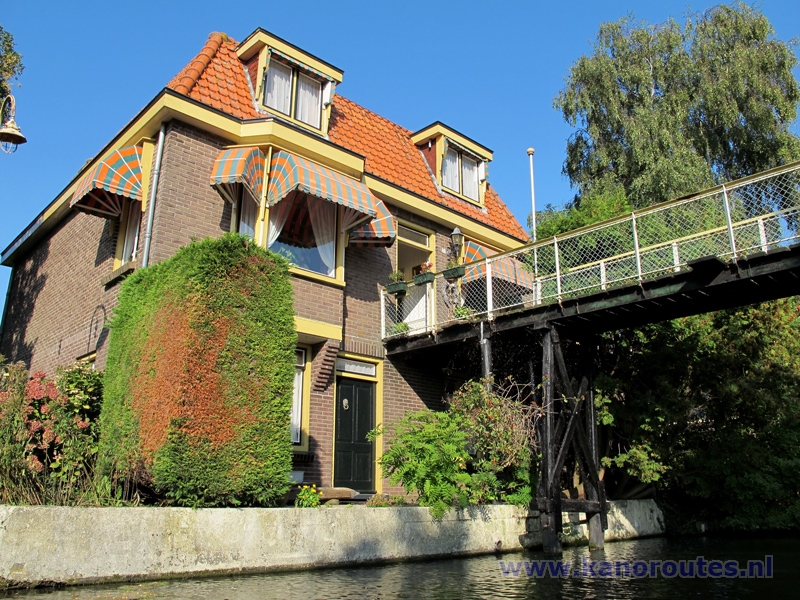 Broekerhaven.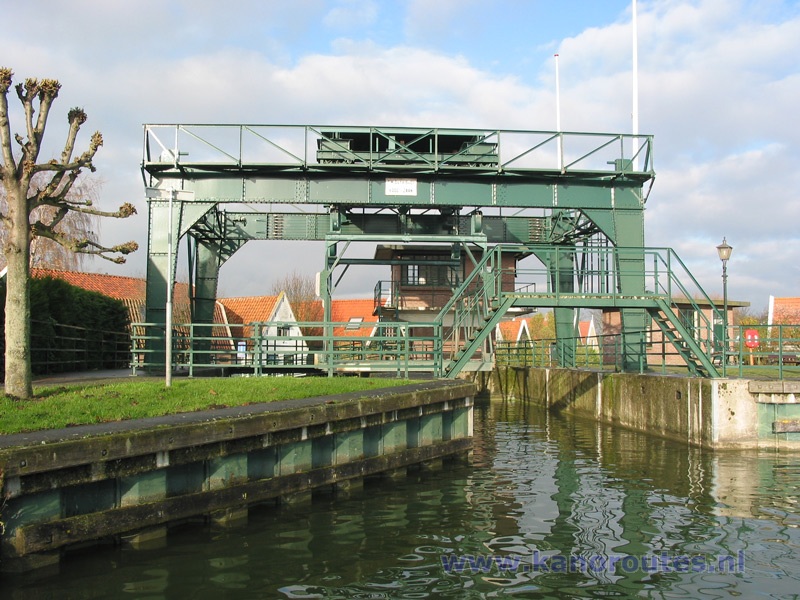 The boatlift at Broekerhaven is still in use. Boats are lifted out of the water on one side and lowered on the other side. At this point there are kayak piers on both sides. So you can paddle towards the Markermeer. There is a small harbour, a campsite, and two restaurants: De Woeste Hoogte and De Buren.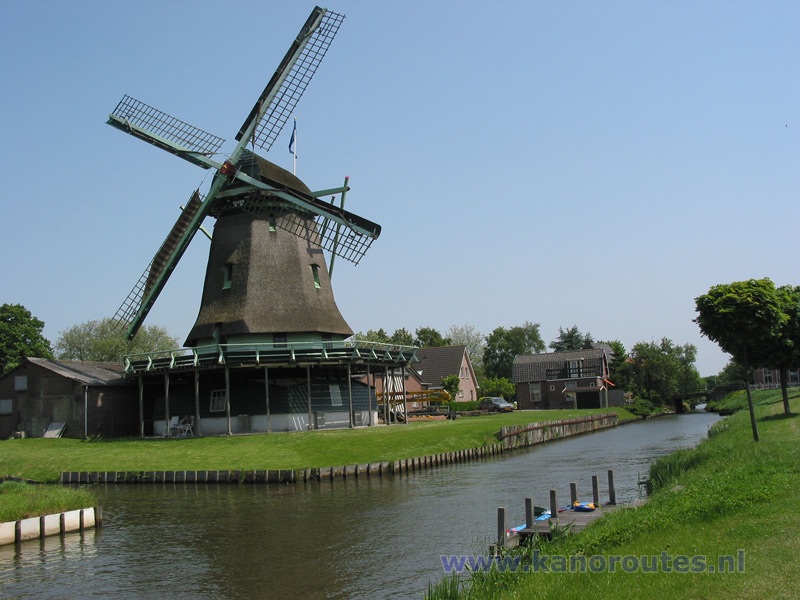 Molen Ceres near Bovenkarpsel.