A round trip of 18.7 km or 26.9 km. across the Leekstermeer and canals.
Starting point Leek
Exit the A7 (Heerenveen - Groningen) at exit 34 and head south on the N372 towards Leek. At the second roundabout after this junction you turn left on the Tobertsestraat. At the next roundabout you go straight on and then at the next junction you turn left on the Schilhoek. On your left you see castle Nienoord, on your right is a small lake. Turn right and a little further there's parking space on your right. You can unload the kayaks at the boat-ramp at your left (no parking here). There is a kayak pier.
From the Nienoordshaven you follow the canal. After 2.7 km you come at the lake Leekstermeer. You keep left and turn left to the canal Lettelbertdiep. You pass the kayak rentals and camping. You go straight on under highway A7. Just before you enter the village Enumatil you turn right on the Hoendiep. This is a long straight canal. There is a kayak pier and picnic table at the bridge halfway. At the next junction you turn sharp right for the round of 18.7 km. You can do an extra 8.2 km if you go straight on and turn left under the low bridge. Follow the narrow canal. At Nieuwbrug there are some houseboats. Turn sharp right on the wider Aduarderdiep. At the end of the canal you're on the edge of the city Groningen and you see a sugar factory ahead. You turn right. Go under the railroad bridge and keep to the right on the main canal. Follow the canal and you come at the junction where you were before. Turn left at the Y-junction passed the large boathouse. The canal bends to the left and furhter on you go under the highway A7. You come at the Leekstermeer. You go straight on across the lake. The canal towards Leek is at the north-western corner. On the corner in the soutwest is Watersport center Cnossen with a restaurant. They charge € 1,50 for launching your kayak, so that's why I don't advise this place to be your starting point for the trip.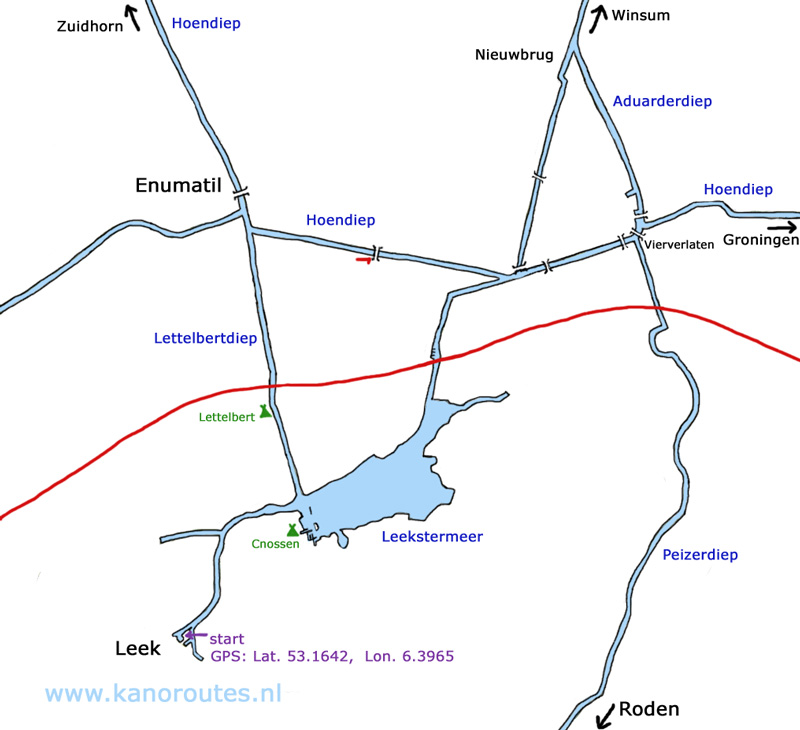 GPS Harbour of Leek: Lat. 53.1642 Lon. 6.3965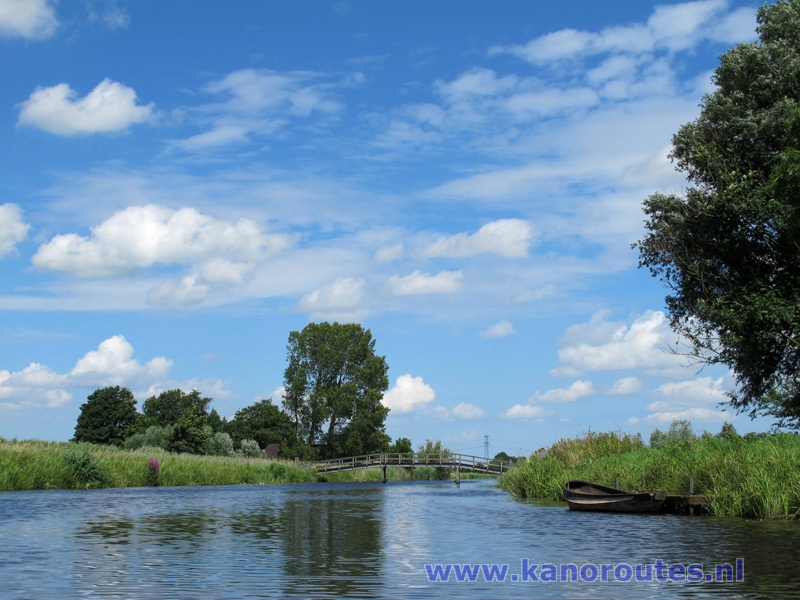 Lettelberterdiep.
Enumatil.
Hoendiep.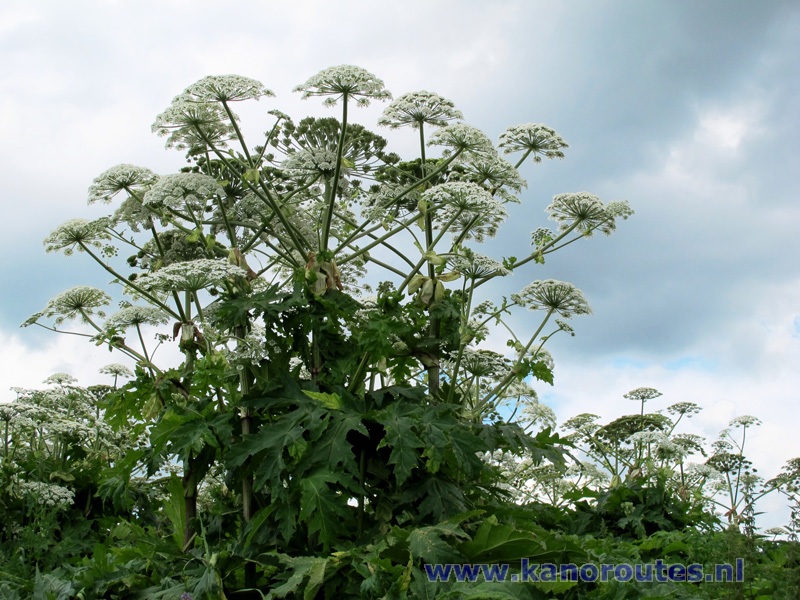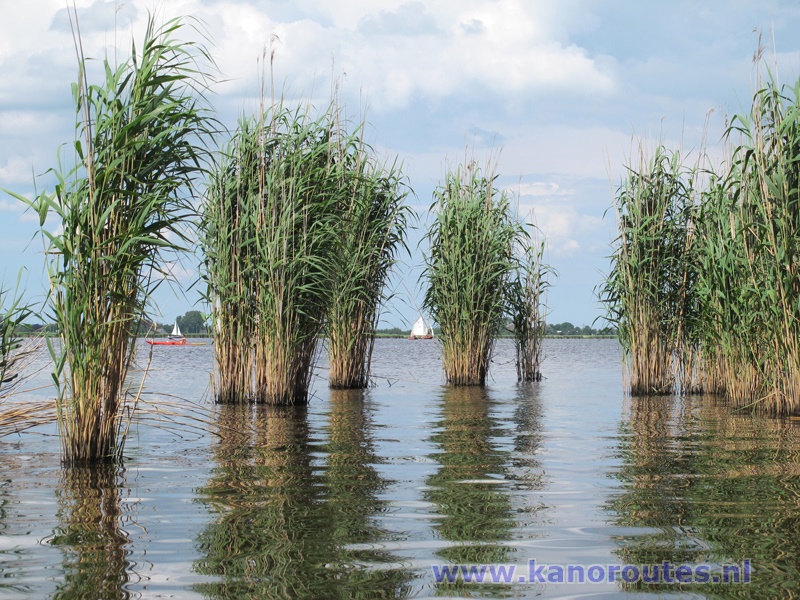 South side of the Leekstermeer.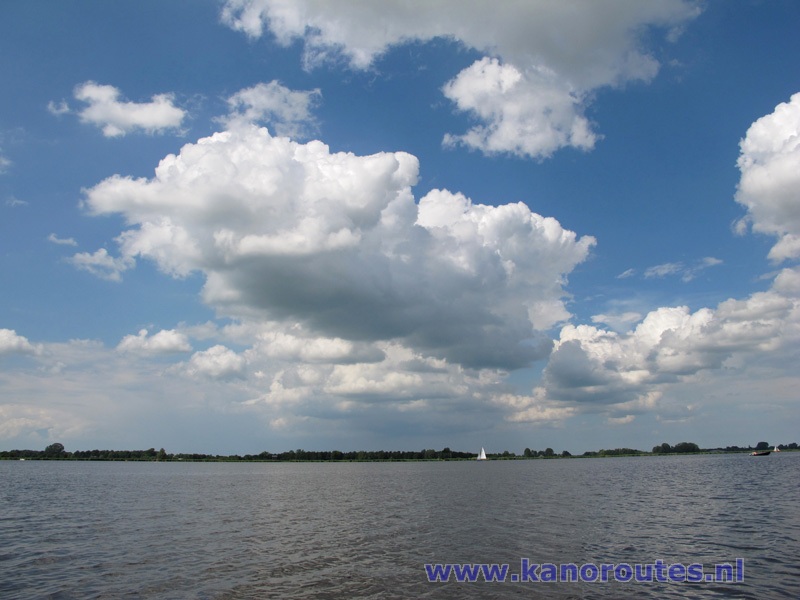 Leekstermeer.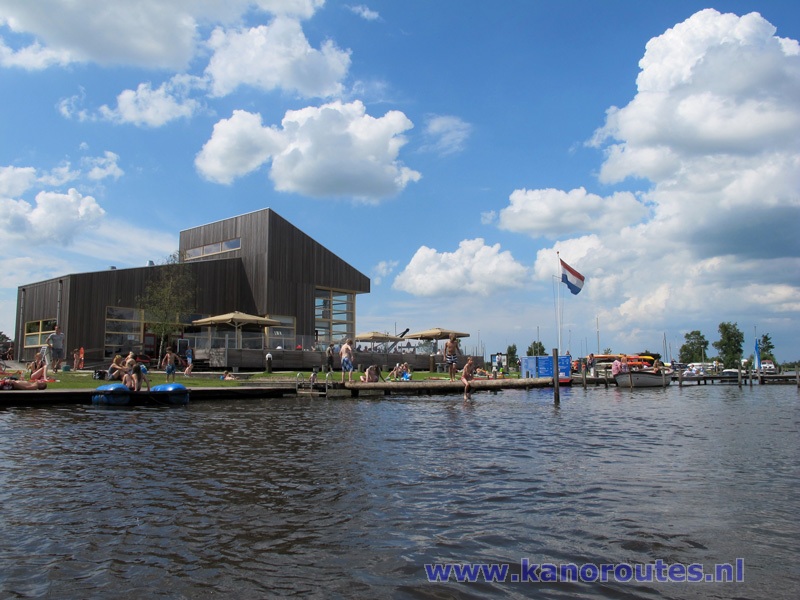 Watersportcenter Cnossen.