Although the Linge is a river, there is hardly any current. You'll have no problem paddling both directions.
For more information about the eastern part of the river, check out my page Geldermalsen.
Suggestions for a kayaktrip starting at Heukelum:

From Heukelum to Gorinchem and back 2 x 13 km = 26 km.
From Heukelum to Fortress Asperen and back 2 x 4,8 km = 9,6 km.
Leerdam - Amsterdam-Rijnkanaal
Starting point Heukelum:
In Leerdam it is not possble to bring your car anywhere near te riverside at a suitable location to launch the kayak. The nearest starting point is 2 km away in Heukelum. From Leerdam head south on th N848. At the roundabout you turn right towards Heukelum. At the first houses you turn right on the Voorstraat. There is a small harbour on your right.
From Heukelum to Gorinchem and back 26 km.
From Heukelum you can paddle west to Gorinchem. It will take about 2.5 hours to get there. After the bridge of the A15 there is some industry on the sides. But the center of Gorinchem is very beautiful. There are nice shopping streets and several places to have a lunch. At the canal there are piers indicated as "boodschappensteiger" meaning you can use them for a short time to do shopping. Alleys connect them to the main shopping street.
From Heukelum to Fortress Asperen 9.6 km.
From Heukelum to the fortress Asperen is 4,8 km (1 hour). You pass Leerdam. There is a terrace along the river. In Asperen there is a pier at the
fortress
witch picknick tables just after you passed the locks. The fortress is open for public (closed on Mondays). In Asperen also is a good starting point at the Waterpoort. There is a park along the river with a low side where you can put a kayak into the water.
GPS Heukelum: Lat. 51.8750 Lon. 5.0805
GPS Asperen: Lat. 51.8795, Lon. 5.1174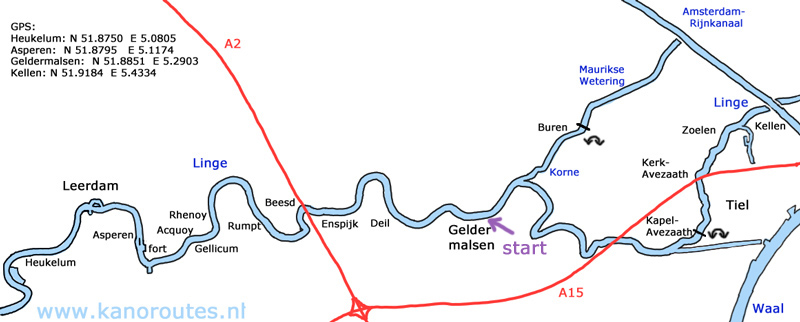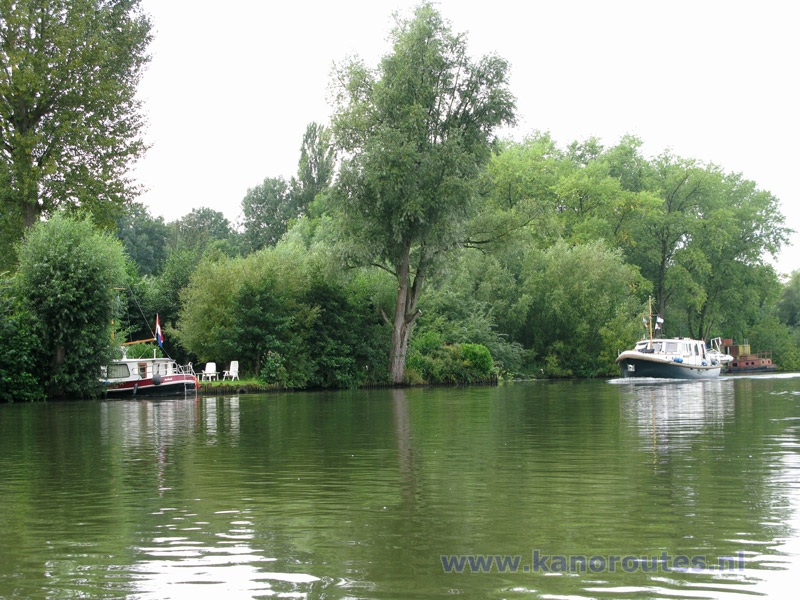 Linge at Heukelum.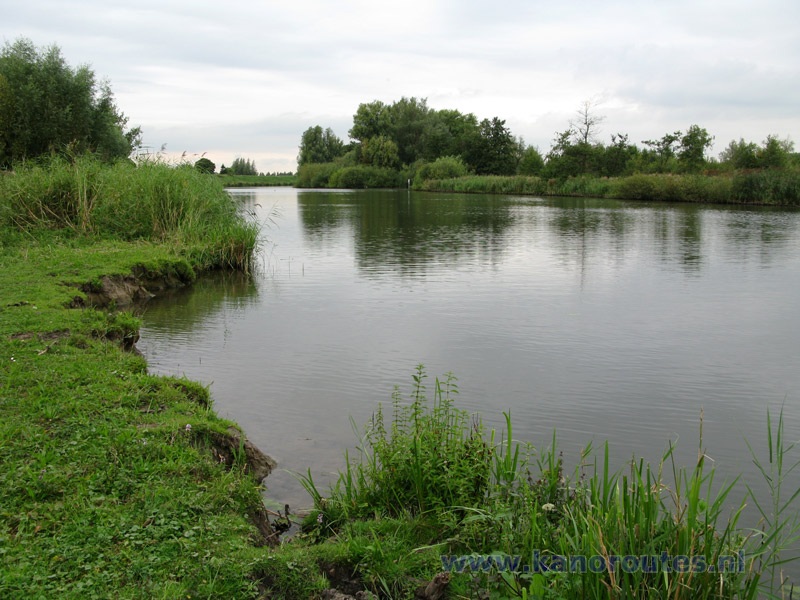 Linge at Heukelum.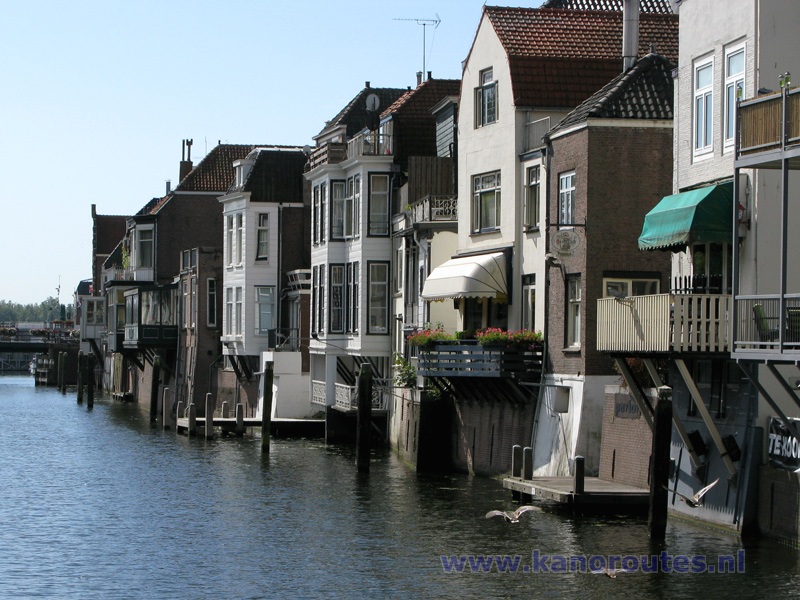 Gorinchem.
Gorinchem.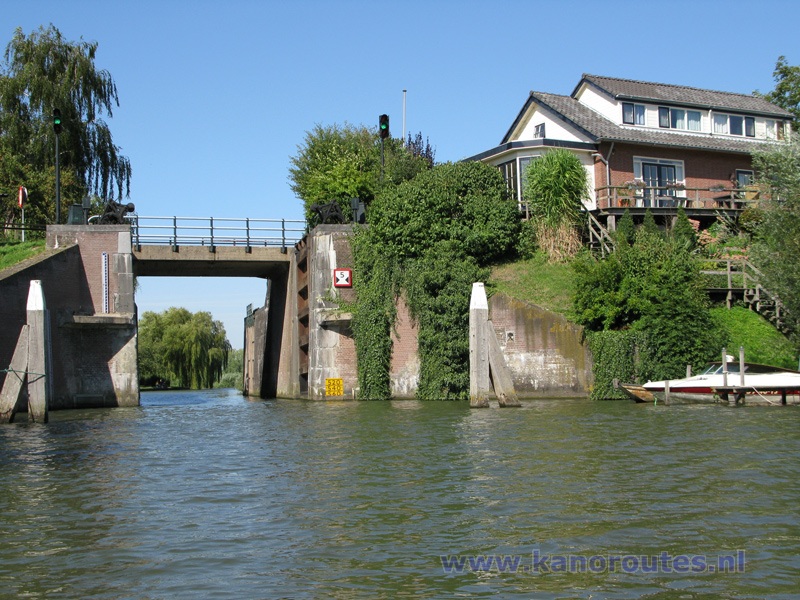 Locks at Asperen. They are usually open.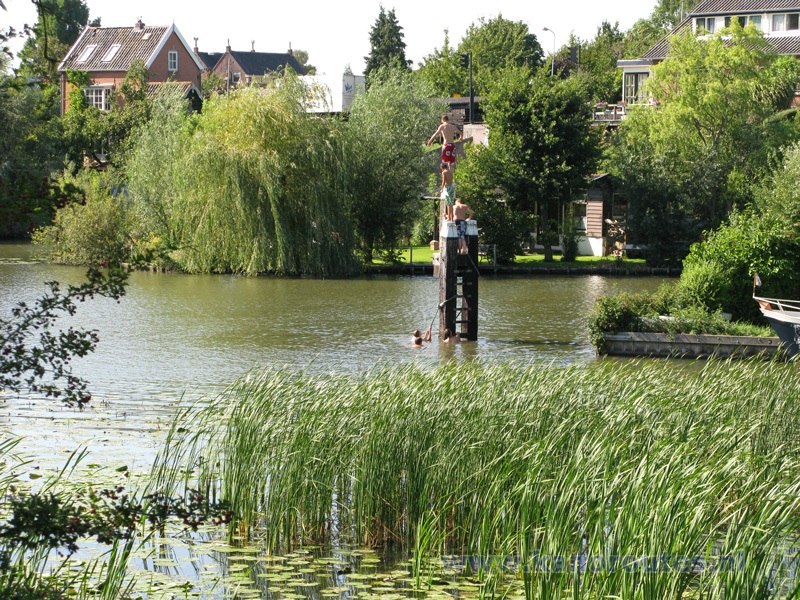 Asperen.
Orchard along the Linge.